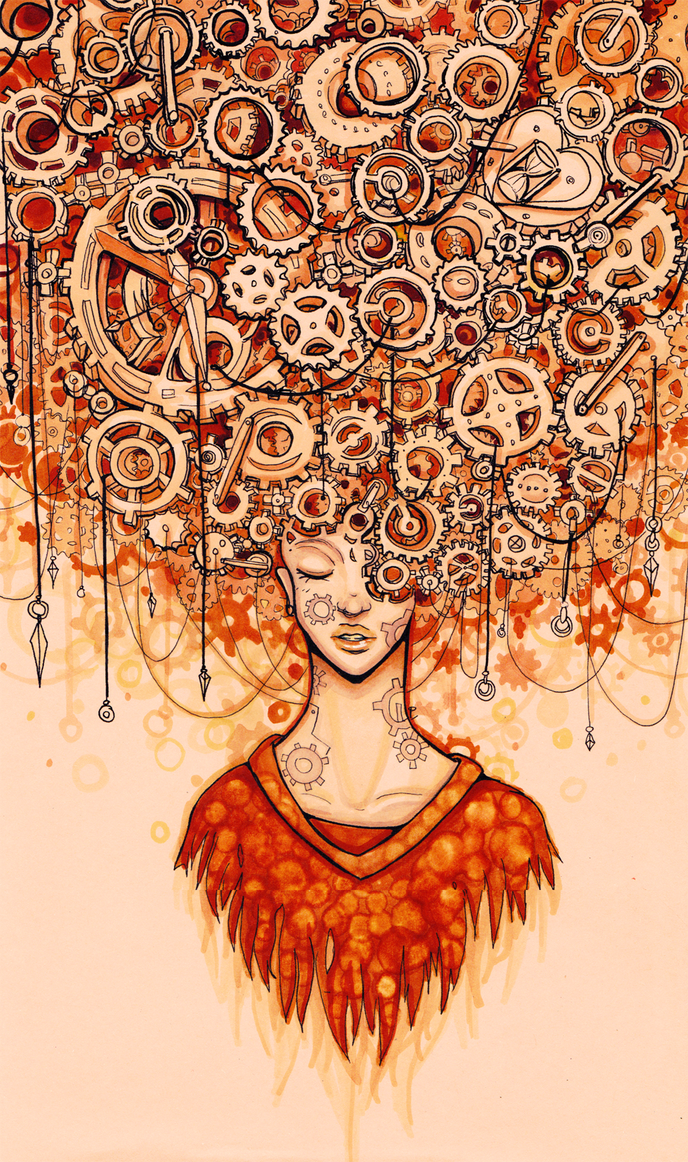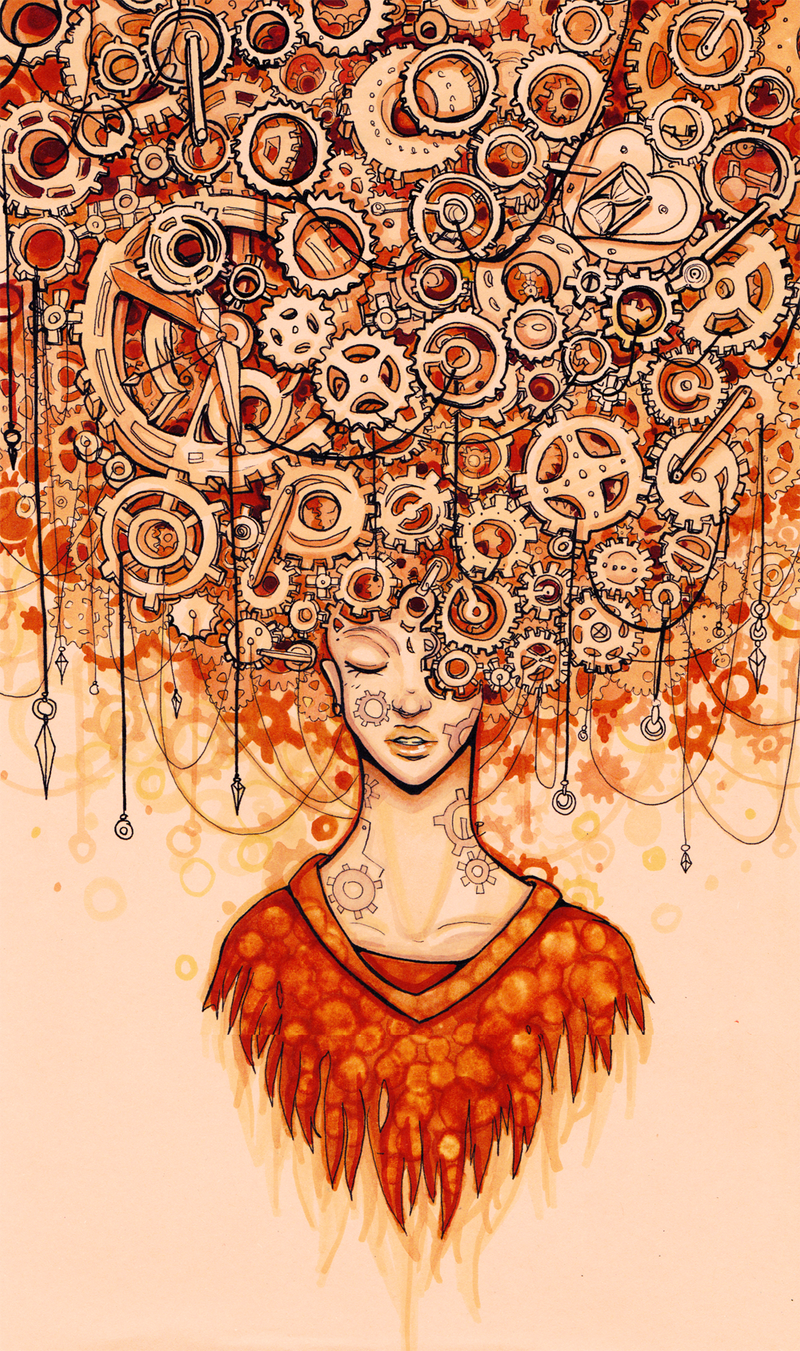 EDIT: THANK YOU for the DD!
I am very honored and feel humbled by your support. I will try to live up to it with more even more effort and more beautiful and better drawings in the future!
Also I would like to thank

Elyron

and jenthestrawberry for the feature.

You guys just made my day

---
"Over-thinking ruins you. Ruins the situation, twists things around, makes you worry and just makes everything much worse than it actually is."
Source: unknown
Inspiration:

I am the over-thinker type who thinks things over and over and over and over and over and over and over again and then reconsider it again.

I even ponder on the smallest things and try to consider every angle and other persons feelings, which is in some cases it is very useful, but sometimes it causes more troubles then benefits. It is not really one of my best characteristics, but hey.... that is the way I am.

Personal notes:

Inking and coloring took ages, but I think it was worth it as I have learned so much doing this picture . I haven't done complex drawing for awhile, so I was so not prepared technically to do this picture, it took twice it should have

Maybe I went bit overboard with all the cogs and colors, but I wanted to show how much energy it costs and how much feeling plays through when people are overthinking things over and over and over again....

I know that there are many flaws in it, but I adore it in the end and had bunch of fun doing it, though I won't draw gears-cogs for a while



Media:
0.5 mechanical pencil, copic multiliner and sakura pigma, markers and color pencils

Sketch and inked version
WIP shot