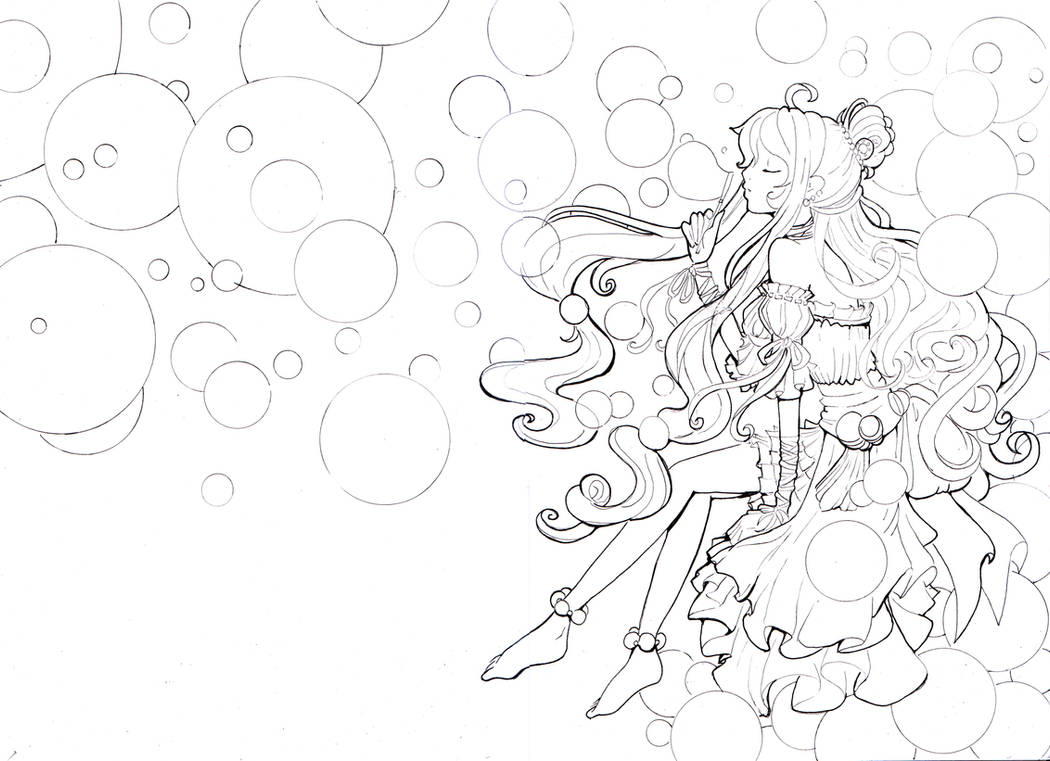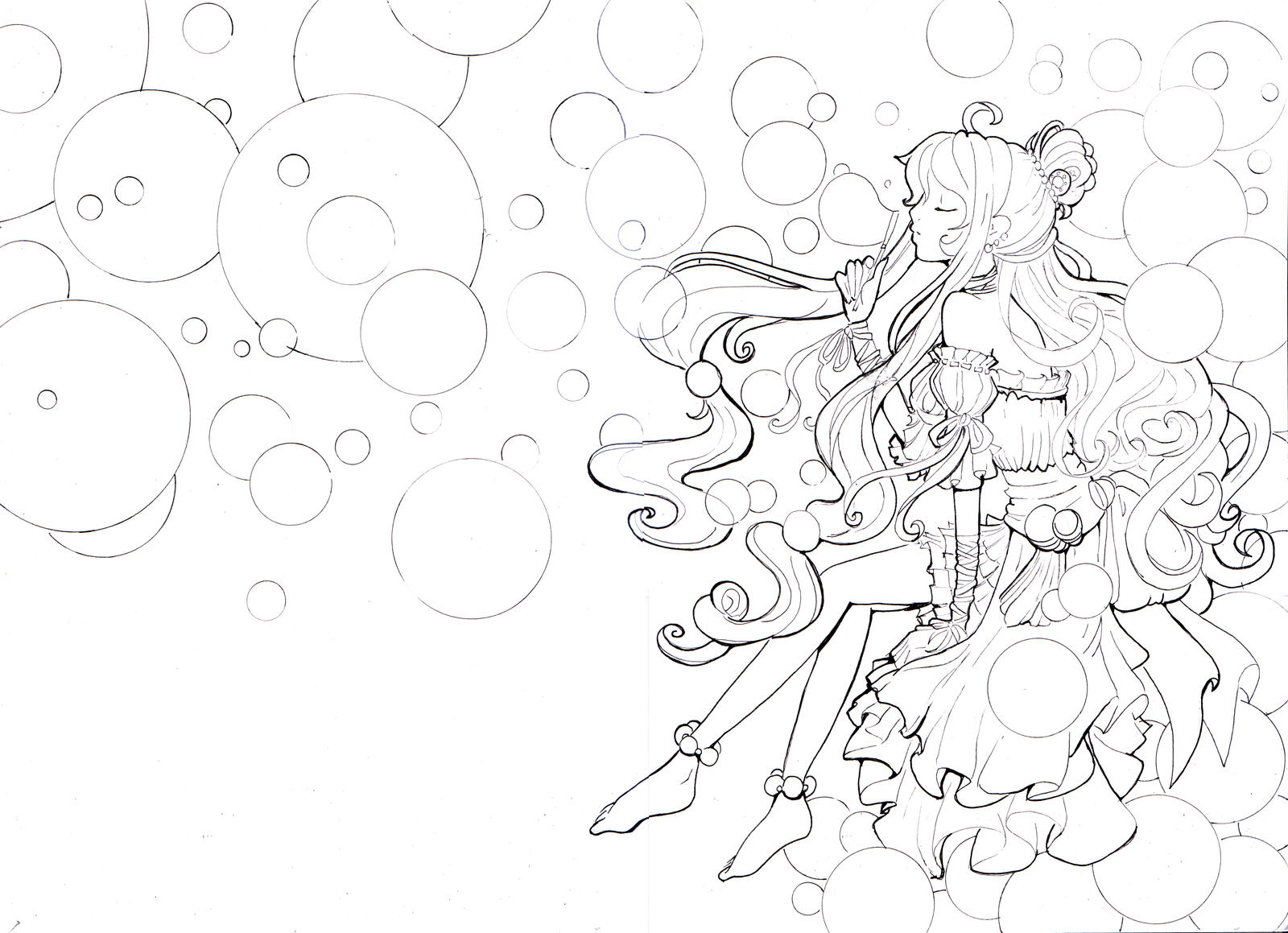 EDIT: I am coloring right now this picture. Thank you for you suggestions 08.07.2011.
EDIT2: Some people have requested this lineart to be open, so I am opening after awhile. Sorry the quality is not the best, since it was not originally intended for colorists 29.07.2013.

Well guys I need your help thist time: could you help me to pick some colors for hair, dress,etc? I have severeal ideas, but I thought I would ask for your ideas.


Free to color, just credit me and let me know when you finished, so I can fav it. Only for personal use.

wip photos so far: namtia.tumblr.com/tagged/bubbl…

Finished version:

This lineart is free to color, feel free to download and color it, but ...
... please don't claim it as your own
... please don't slightly change the lineart itself without permission and don't make bases out of the lineart
... please give proper credit and link back to this picture. At least add my username "Namtia" or link to my profile or to the lineart itself in the artist's comment (here is is little help: :*iconnamtia*: or :*devnamtia*:just without *)
...please only personal use. No commercial use is allowed.