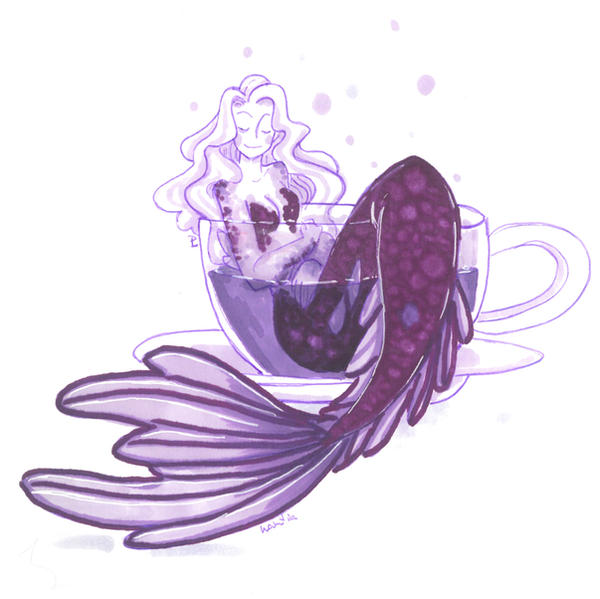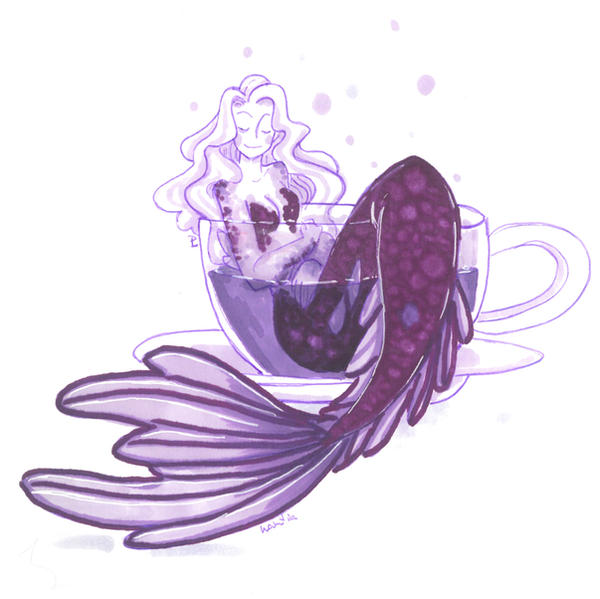 During November I was taking part in Huevember. Every day I posted a drawing based on a hue, but I decided to draw 30 mermaid in different hues. She is number 17
Inspiration
Honestly speaking I was extremly tired when I drew her. I was drinking black tea to keep me awake to draw in the evening, thus I used the tea for inspiration.
Media
Aubergine promarker, copic multiliner, gelly roll, rubbing alcohol in canson XL mixed media pad.
Action photo of the picture
www.instagram.com/p/BqUL773FL8…
---

She seems to be completely relaxed in
that small tea cup of hers! Lol!
Nice details!
Reply

Oh, i love tea, wich makes me love this pic even more. Its so relaxing and cute
Reply

Thank you, glad you like her 😁 I also like to drink tea 😉
Reply

I love ur work, your such an inspiration
Reply

she looks so relaxed.....
Reply

Reply

Reply

Ahh, nothing like some good tea, or some good mermaid art ^w^
Reply

Reply

Nice to hear. I do enjoy having some tea while I draw, especially various types of black tea
Reply

Drinking tea during painting is dangerous business. I time to time accidently put my brush to my tea or try to drink my Paint water

Reply