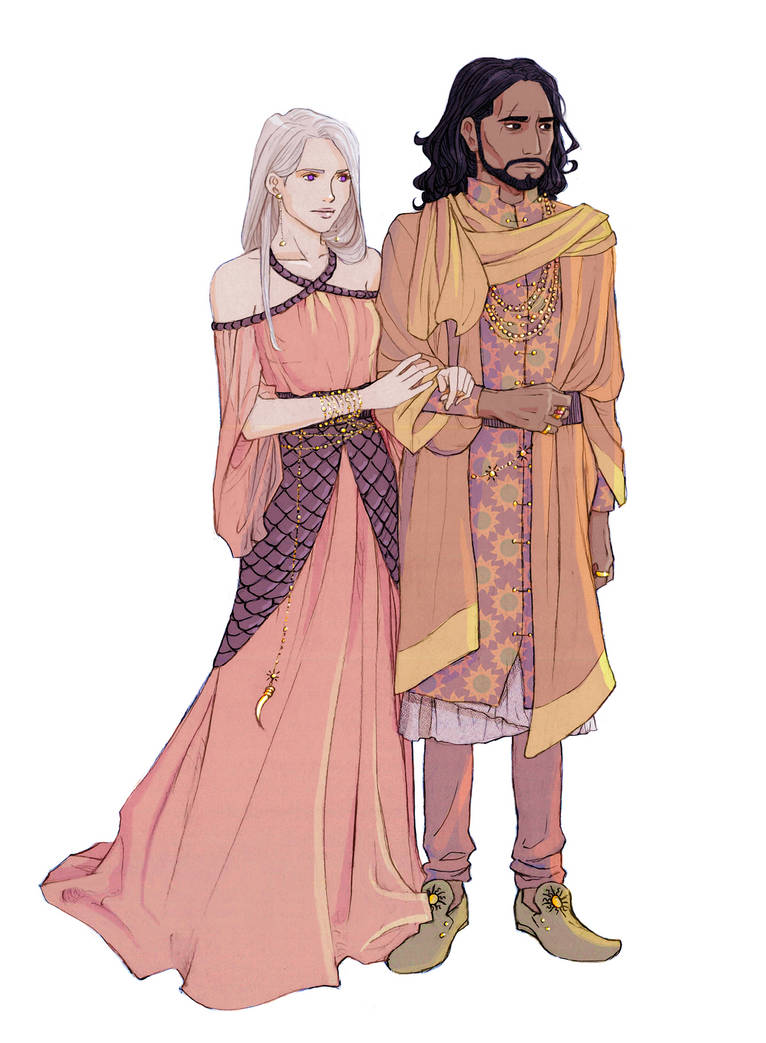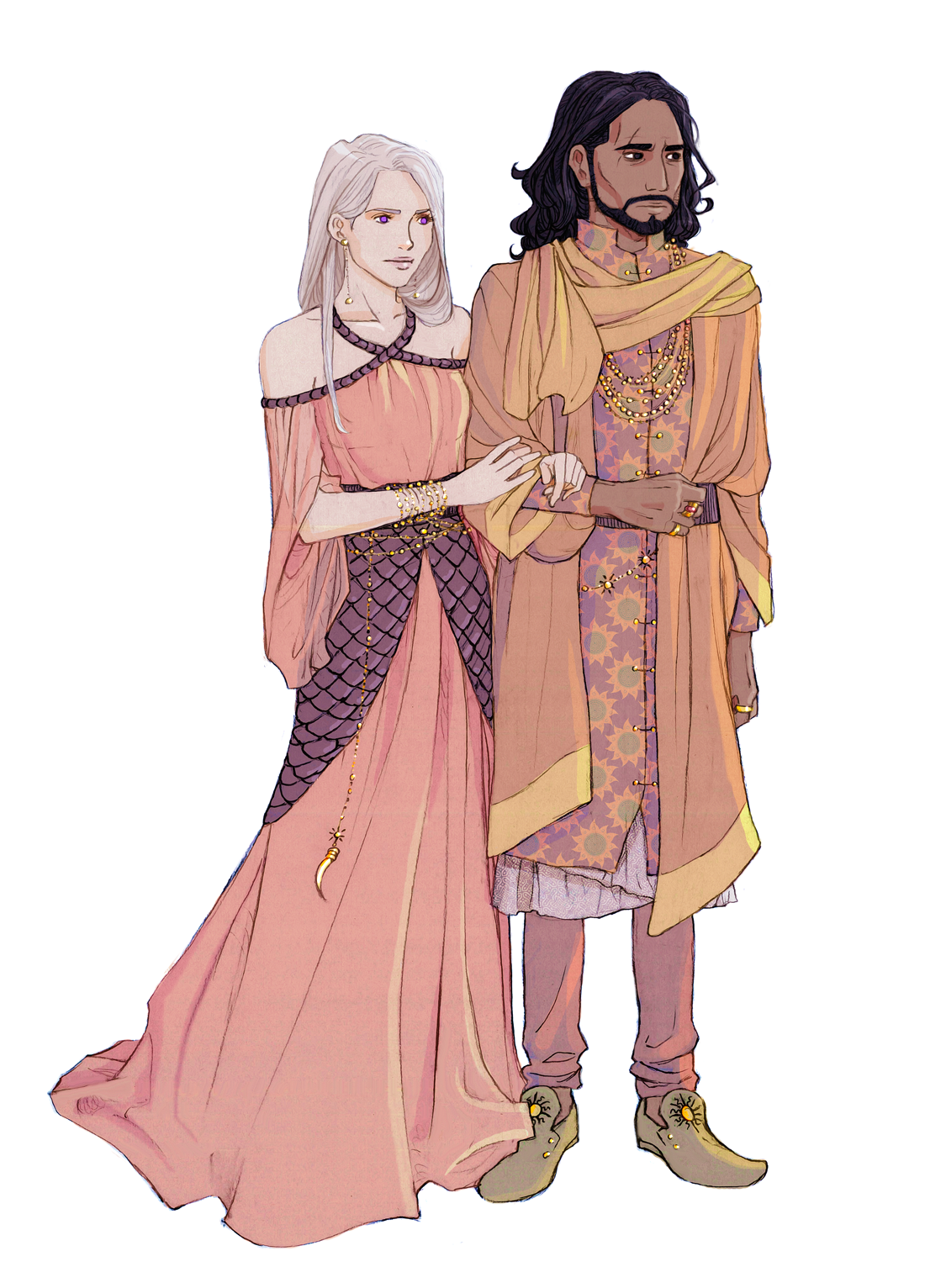 Watch
Prince Maron Martell and his wife, Princess Daenerys Targaryen I
In 197 AL, the union between Prince Maron Martell and Princess Daenerys Targaryen was carried out, and with this marriage, Dorne formally joined to the rest of the Seven Kingdoms.
Maron Martell built the Water Gardens, a place of beauty made of colored marble with pools and trees, to please his new bride and free her from the dust and heat of Sunspear.
Their children played in the pools along with the children of other highborn lords. It is said that one day when the sun was hot, Daenerys took pity on the children of the servants and guards and allowed them to play in the pools with the highborn children, starting a tradition that is still kept in Dorne to this day.

A portrait of Princess Daenerys still hangs in Sunspear.
Whether Daenerys loved her half-brother Daemon, as those who rose for the Black Dragon later claimed, who could say? In the years afterward, Daenerys was never aught but a loyal wife to Prince Maron, and if she mourned Daemon Blackfyre, she left no record of it.
-
-
****PLEASE DO NOT REPOST OR SHARE WITHOUT MY PERMISSION****


Reply

Your art is incredible :')
Reply
Reply

Amazing work on their attire!
Reply

Very nice!

It's known very little about them but they intrigue me as a couple... probably for the satisfaction of seeing the "dreamgirl" of that assaface of Daemon Blackfyre swifted away by a probably nicer and smarter Martell XD
Reply

lmao same *WE DONT CARE ABOUT YOU DAEMON* it seems she was happy and satisfied with this union... and i mean, he built the water gardens for her!
anyway, thank you!!
Reply

Reply

Reply

Amazing work love the colors you chose
Reply

Would you like to have your art in the Spanish Wikia of ASoIaF?
Reply

sure! but with credits

Reply

Reply

Reply