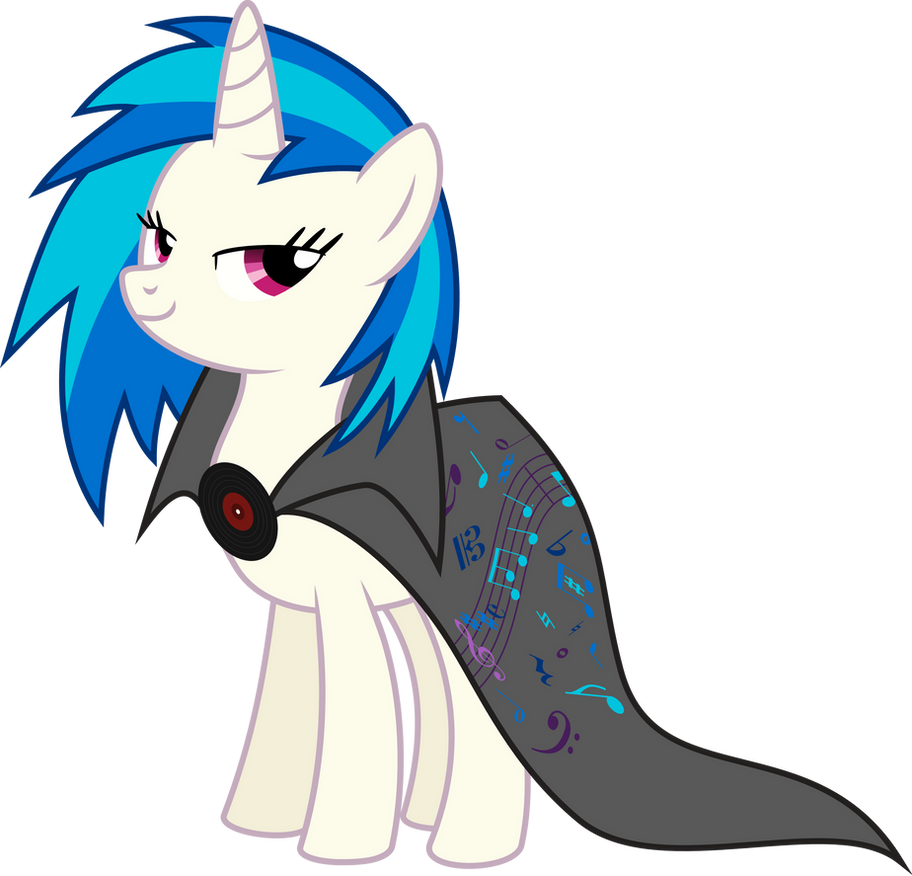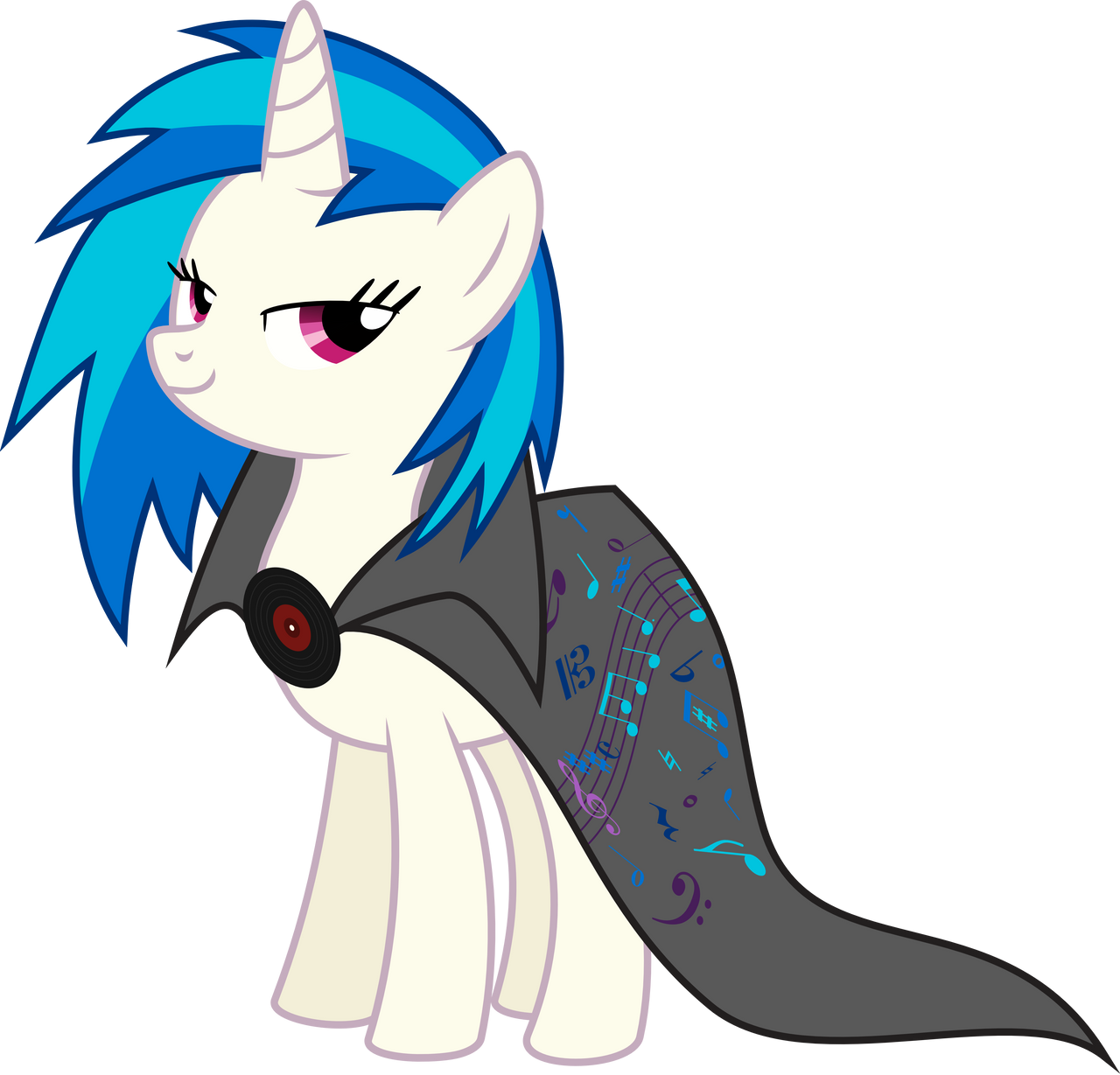 "Vinyl, where in Equestria did you get that?"

"Some filly in a funky hat was selling 'em. I look pretty awesome, right? I'm thinkin' about wearing it to my next gig."
In case you were wondering, the song on the cape is the MLP theme song. The cape design itself probably could've been better. Right now it looks kinda messy, like Beethoven up and vomited all over it or something, but I have no idea how to make it look better so I'm leaving it. :I
Reference from Boast Busters
Vectored in Inkscape.
Download the SVG here!