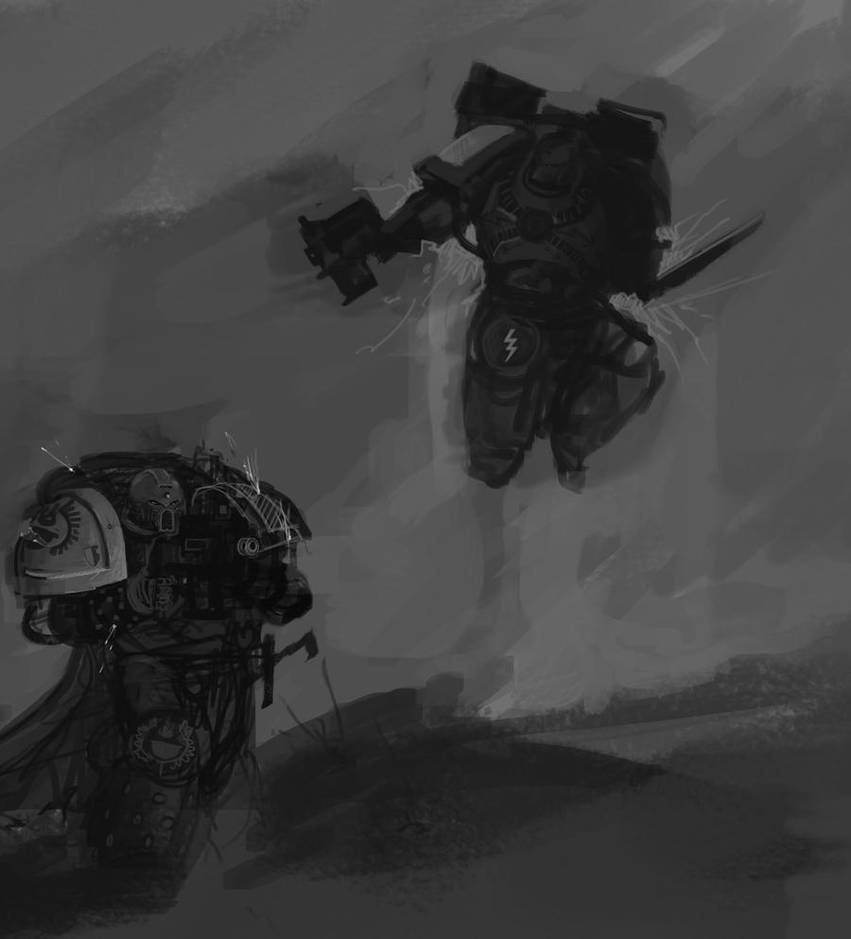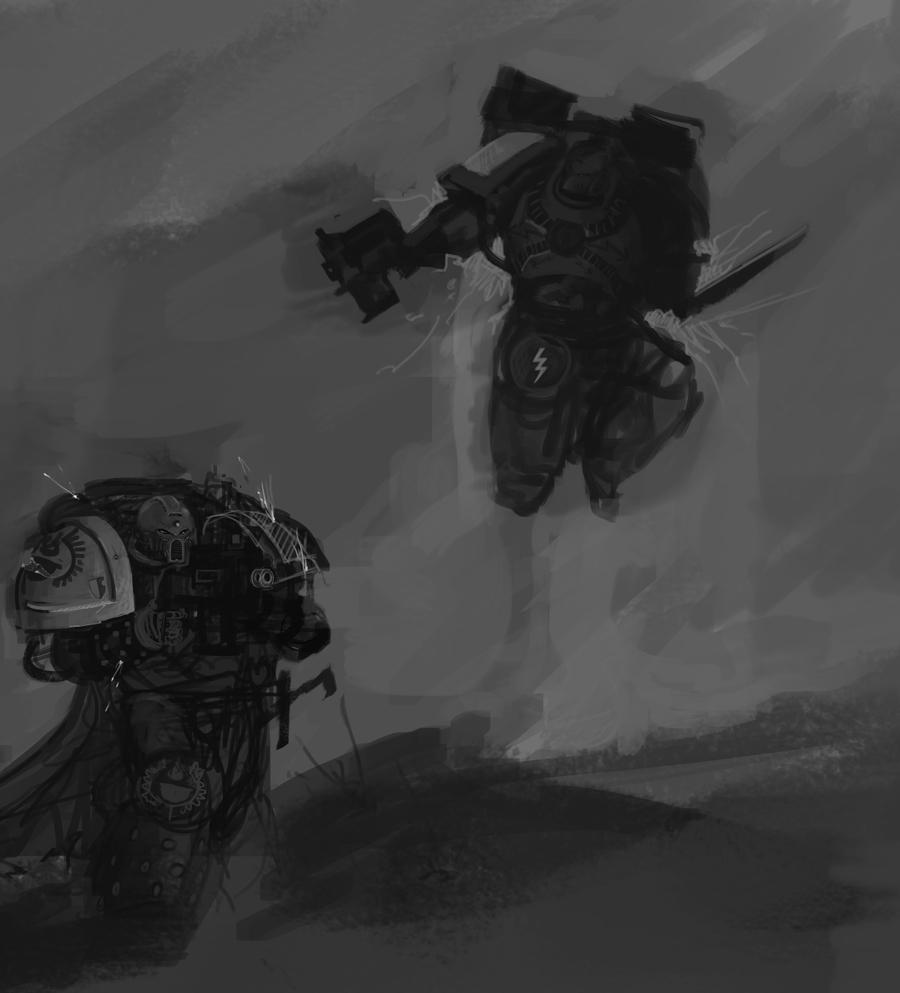 So here quite a big project I started. now that me and my friends are about to give Deathwatch a try I can't stop myself from drawing our entire killteam.
More updates will come soon


How many ya have in your kill team? there are 6 in my group. Im the apothecary, black templar. i see a storm warden and a blood angel?
Reply

We're with 5 in total. Even though I'm the storyteller I still have a marine on the field and that would be the Angel of Vigilance (the one with the bolter).

the party consists of;
Blood Angel, Liberian
Blood Angel, Apothecary
Angel of Vigilance, Tactical Marine
Ultramarine, Techmarine
Storm Warden, Assault Marine
Reply

ah, i see

black templar apothecary
storm warden librarian
space wolf tactical
dark angel devastator
blood angel assault
ultramarine techmarine

in mine
Reply

This is looking really good - I look forward to seeing the finished pic!

Reply
I'm prepping for my own campaign with it. The rulebook is REALLY fucking long though.
Reply

Yeah I know being the storyteller of my own party I must admit that it's one of the most demanding games I've come across. I've actually gotten an entire new note book just to be able to keep track of everything and not fill my sketch book with to much text.
Reply

Can't wait for the finished piece...
And offcource, all the other pics that will flow in once we started the game

.
Reply

Moar detail on my loincloth! Or rather, give me my loincloth!

Reply

Awesome assault SM. I love the way the fire goes out his back ;d
Reply

So far the sketches look stunning

, can't wait for the updates!
Reply