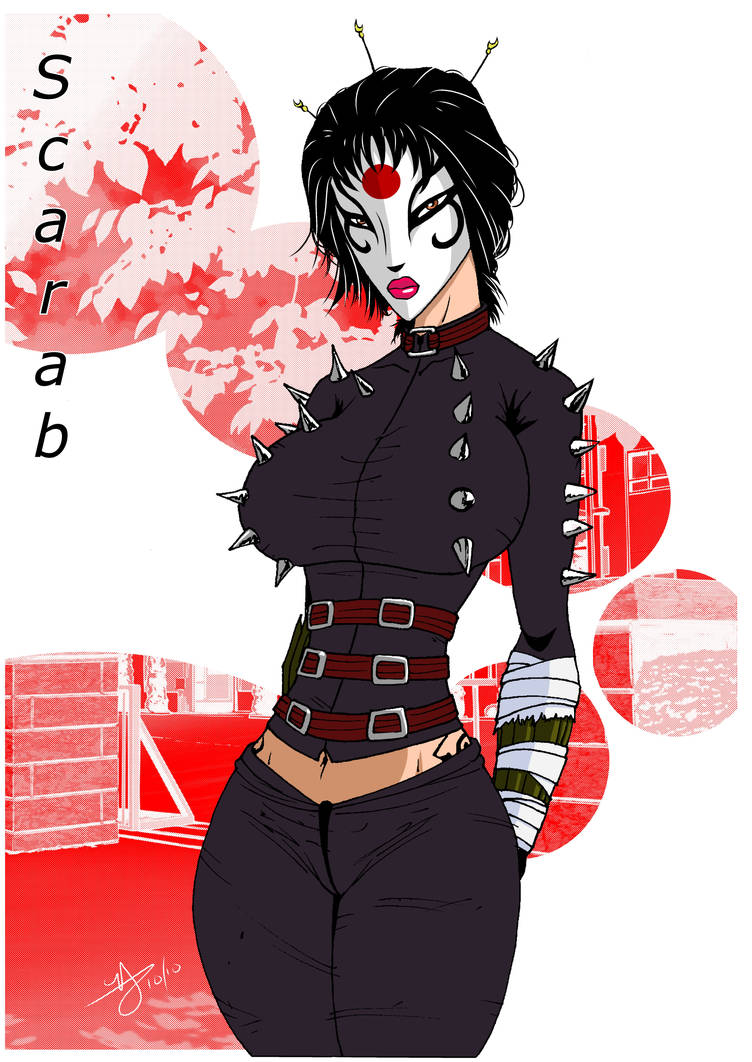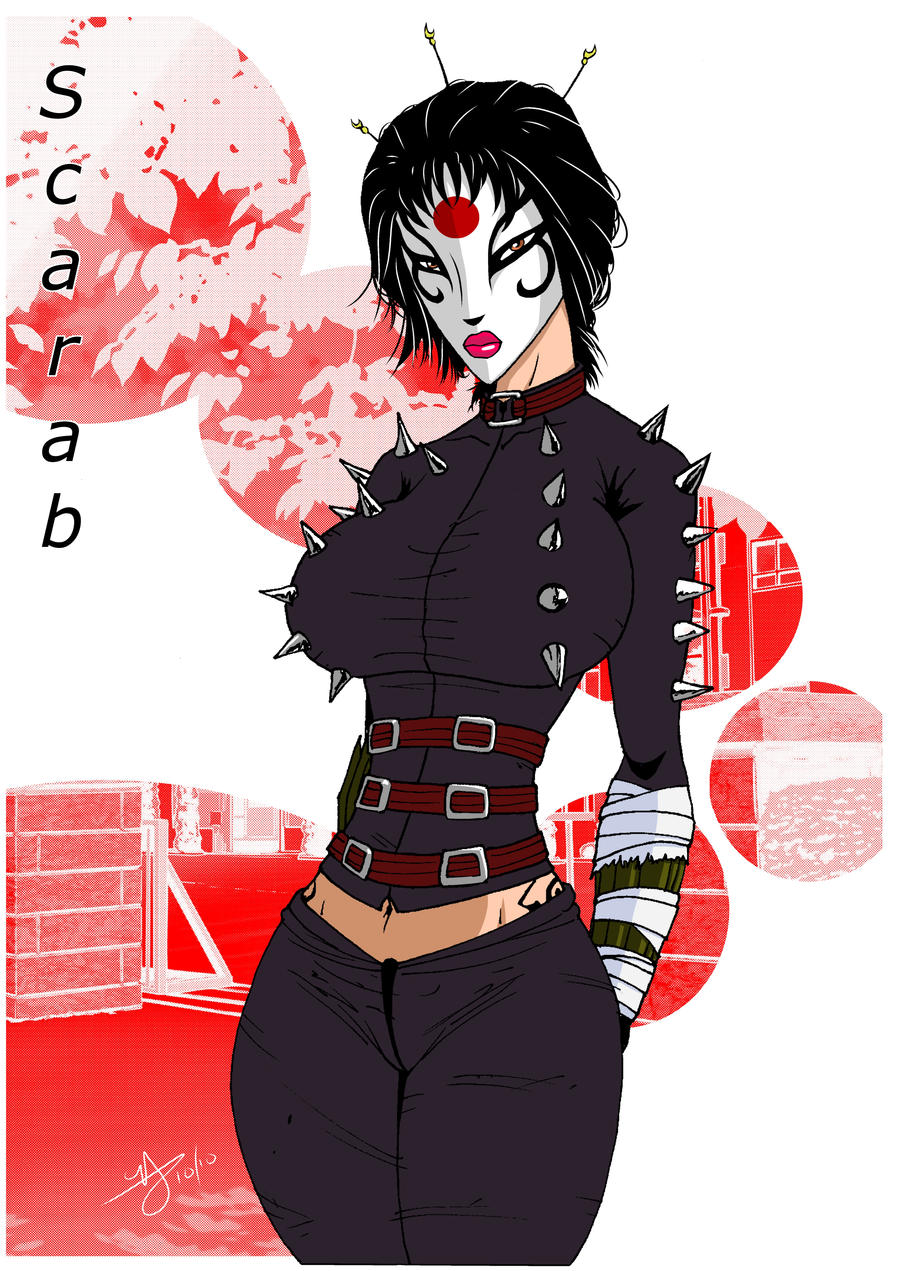 Watch
My submission for

week 10.
This was not what I originally wanted to do, but I think it turned out well.
Every idea I had for Scarab I ended up not liking once I sketched it out. The lines for this (
[link]
) was just supposed to be a warm up

but when life gives yah lemons...
Want a picture? Commission info here >
[link]

Haha, brought to you by Yoshiaki Kawajiri! Seriously, this is just a few shades south of some Yukata Minowa Character work. In case I'm being less-than-crystal clear, I LOVED Jubei Ninpucho, Wicked City & Vampire Hunter D: Bloodlust.

In short, I like yer style!
Reply

Wow! Thanks! That's a massive compliment to me!

Wow, That made my Day!
Reply

Reply

WOW!!!! such a nice piece man
this is awesome well done wow how good is that!
Reply

sweet pic dude style looks great!
Reply

Reply

well she has the ass-sets to be an assassin..sorry has to say it... amazing illustration!
Reply

No apologies needed, assets are essential!!! Thanks.
Reply

wow- turned out awesome looking!!! its great you did some tweeks on her costume, I think that looks amazing, and you kept her tattoo on there too......great touch!
really impressed!
Reply

I had to add some extra sexiness!

I had no idea what her hip tatts looked like, but I wanted them to show, sooo, costume mod time!!!
Glad you like!
Reply

yeah it was a great call. really added something getting to see the tattoos and have her in full gear, simple mod but looks fantastic.
Reply


Thanx, I'm glad you got to pick the subject this week, though I think you threw a lot of us out of our "comfort zones" with a lesser known character, but it has made it quite interesting(and frustrating), but good times all around.
Still have to do a pic of the Siamese when I get time, the mechanical arms are stuck in muh MIND!!! MUST RELEASE WITH CREATIVITY... sprinkled with sexy

Reply

thanks chief, that's like the biggest compliment for us here! To hear that the challenges are enjoyable and help you try new was of growing your art. That's way more important than any familiarity with the character. What do you see in the character that challenges you? what could you adapt your style to do?
If the character selection helps you find your way to a new book, or game, or whatever you wouldn't have picked up otherwise then thats awesome....there's so much inspirational and great stuff out there.
we just try pick stuff that looks challenging and interesting to work on. Some of the more obscure characters have not been drawn as often and allow for more creativity i hope!
as long as everyone enjoys, even if frustrating. its supposed to be fun.
glad you enjoyed scarab and are inspired to do a siamese piece....really is a great book.
thanks for the words.
Reply


Gotta let you guys know your doing a great job from time to time!
I've only been a part of this group for... 3 battle weeks, and I feel my work has improved. Especially when it comes to using computer software to enhance a picture, makes a world of difference, and I like doing it! I loathed it before

Reply

thats so cool to hear, hopefully you can learn a lot from your fellow artists on here - everyone brings something crazy to the group and bouncing inspiration around just makes everyone better.
You know that'd make an interesting poll....who uses digital over traditional
Reply

Yeah, there is definitely a variety on here, lots of great artists.
If you did a poll like that you would need to include the in-between-ers like me that sketch by hand then go digital over it. I'm dying to get a Cintiq, to draw directly on the screen would be awesome

, the awkwardness of using a tablet screws me up soooo much, so I rely on the traditional to lay frame work.
That would be an interesting poll though... you should do it!
Reply