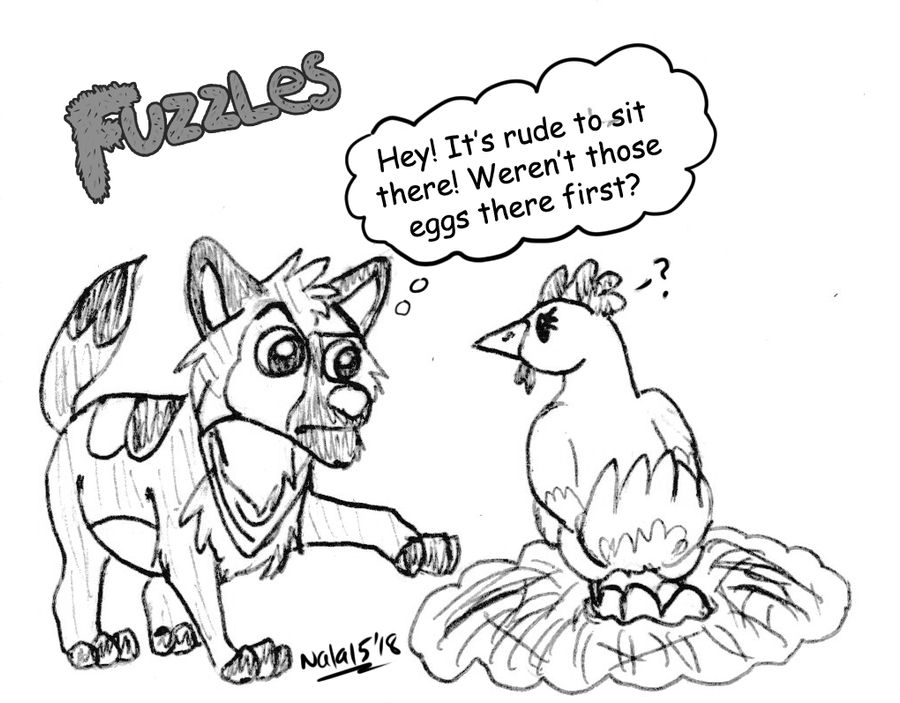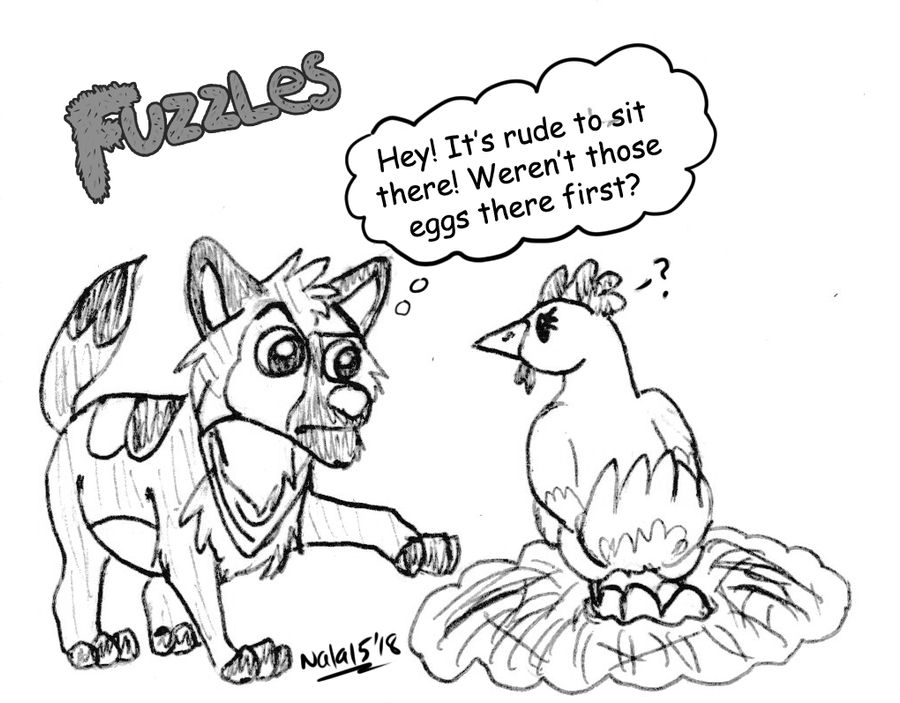 Watch
Catching up with Inktober... CHICKEN!!!
This is Nimby the pup from my upcoming comic strip "Fuzzles" - based around the mischief of housepets and other domestic critters.

I feel like this joke might have a couple of layers... or is that just me?
Drawn with a regular ball point pen.

Art © Nala15. Character "Sphinx" and title design "Fuzzles" © Nala15.

Reply

ah, the old chicken or egg paradox...
of course, if you're a bio major (zoology here) with knowledge in evolutionary biology, the answer is simple: the egg, whether you want to take it as (amniotic) eggs in general which started with reptile evolution, or a chicken egg specifically since the first chicken egg would've been the offspring of chicken/fowl ancestors.
Reply