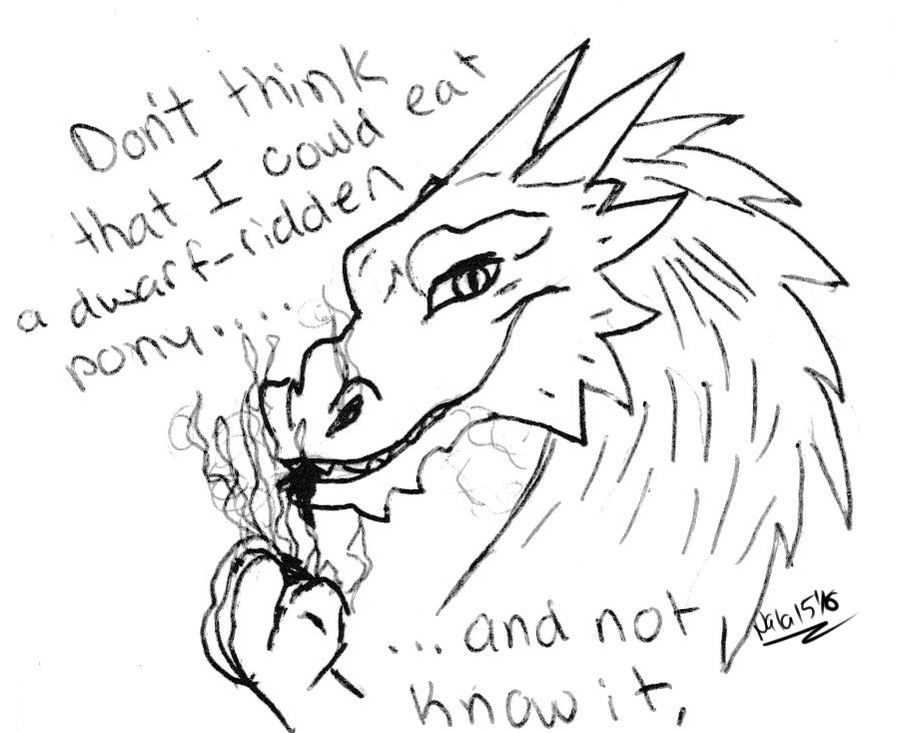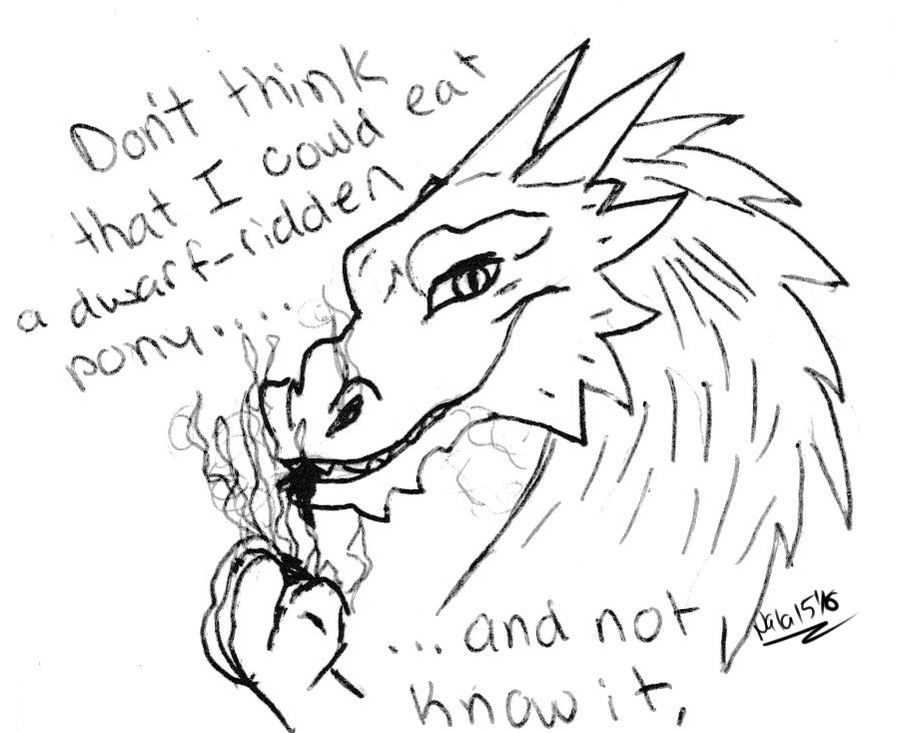 Watch
Catching up with Inktober... Smaug has himself a "fine meal" of the poor, unfortunate ponies the Company takes to the Mountain...

NOT THE PONIES?!
(Also, this line always makes me chuckle.

Smaug knows what dwarf-butt tastes like, I guess...? Makes sense.)
Drawn with a regular ball point pen and sharpie.

Art © Nala15. Smaug belongs to Tolkien.

Reply

Oh nice idea! Good expression also!
Though I must, hehe, say

He kinda looks a cute kind of Smaug xD
Anyway...
Guess you can order Smauged (smoked) Pony in the Hobbit

Reply

Reply

Allow me to introduce you to Smaug... He is only one of the most famous dragons from literary history.

The main antagonist from Tolkein's "The Hobbit" and one of the definitive and inspirational dragons of modern Fantasy storytelling.
Reply