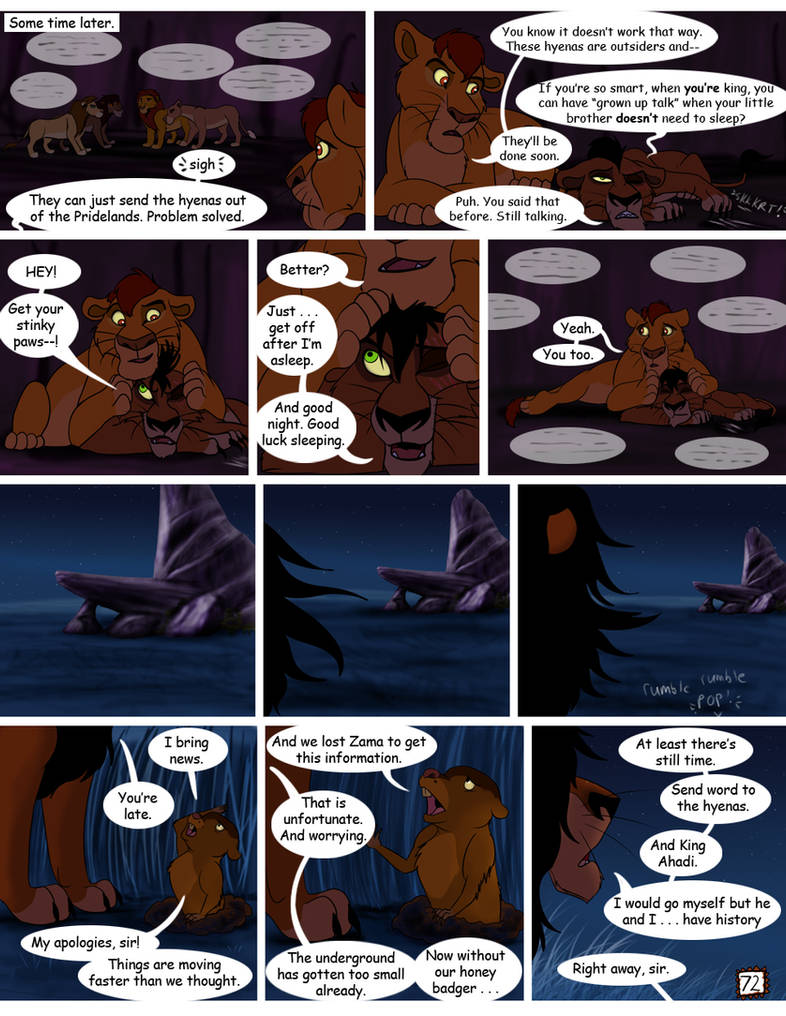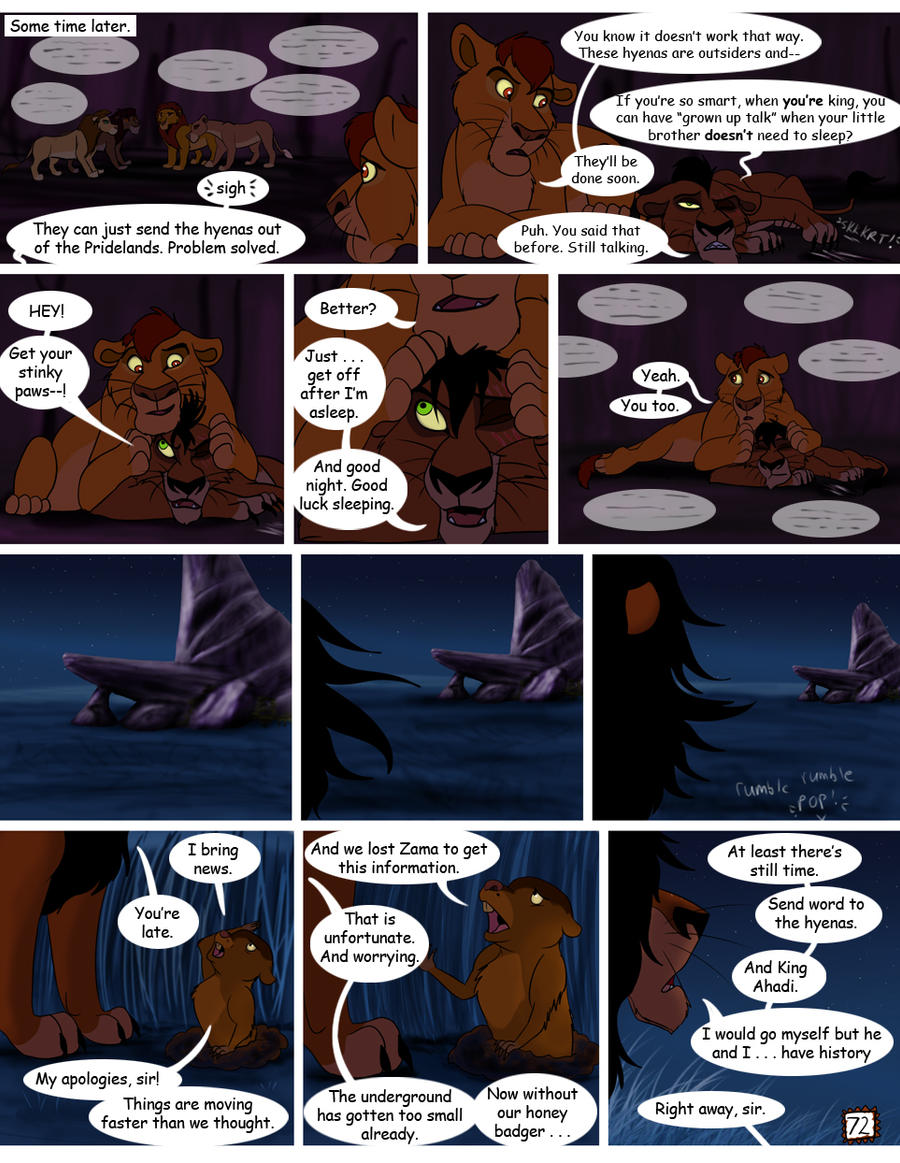 Watch
That moment when you just wanna sleep and your parents won't stop talking in the other room... You know... even when they're talking about the hyenapocalypse. Mufasa to the rescue!
And what or who is this...? (I think you can guess.

)
Cynderthedragon5768
is my colorist for this page. Go check her out!

Next page preview: Digga Tunnah...
Page 71: Brothers - Page 71
Page 73: Brothers - Page 73

Start over
Please mind your language when you comment. I love having feedback, but harsh words/phrases bother me. Thanks!


(read "Betrothed" first to fully enjoy "Brothers")

I am dedicating this comic "Brothers" to all of the fans who inspired and encouraged me while I was working on "Betrothed." Without you, this sequel wouldn't exist. Thank you. And if you're just tuning in, welcome aboard!

The Lion King, Mufasa, and Scar © and TM Disney. Art and original comic story "Brothers" © Nala15.