Buy me a Coffee? | Join my Patreon Pride! | My YouTube channel! | My Commission Info

Rehema's story continues in more tree painting flashbacks! This style was chosen by my Patreon Pride
via poll
.

Then everything changed when the Fire Nation ... you know. XD
(Three guesses on who the pride is that Rehema's with [they've been seen and/or mentioned before] - and the owner of those scary eyes in the bottom panel...)


I painted the characters/symbols - this is a lot of fun, but it is tricky to know what imagery might work best. I hope it does Rehema's story justice.

Once again, the "tree bark" background is courtesy of my new background artist. More on her later.

Thanks so much for your help!


Page 148: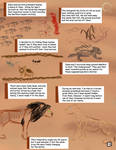 The whole comic:
Brothers Folder
Translations:

Deux Frères - Page 149
[translated by PouassonDeOro]

Click here to go to the forum. [translated by the community. Grazie!]

The story before "Brothers":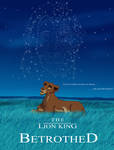 I am dedicating this comic "Brothers" to all of the fans who inspired and encouraged me while I was working on "Betrothed." Without you, this sequel wouldn't exist. Thank you. And if you're just tuning in, welcome aboard!
The Lion King
, Mufasa, and Scar © and
TM
Disney. Art and original comic story "Brothers" ©
Nala15
.
Image details
Image size
963x1244px 693.95 KB