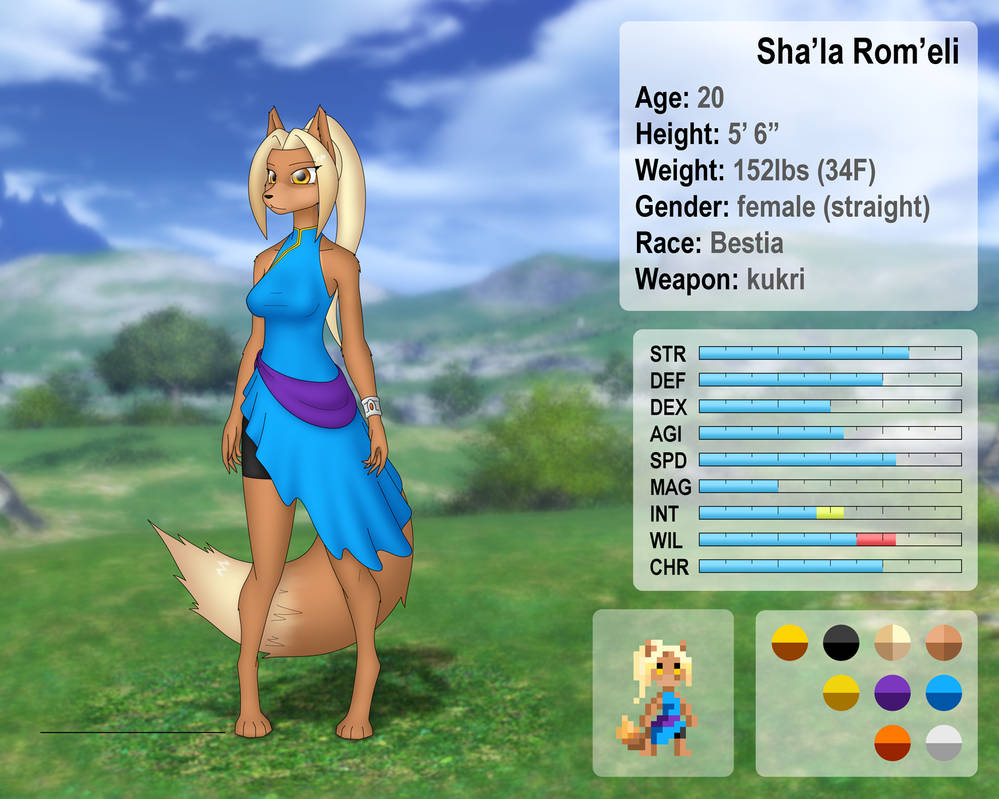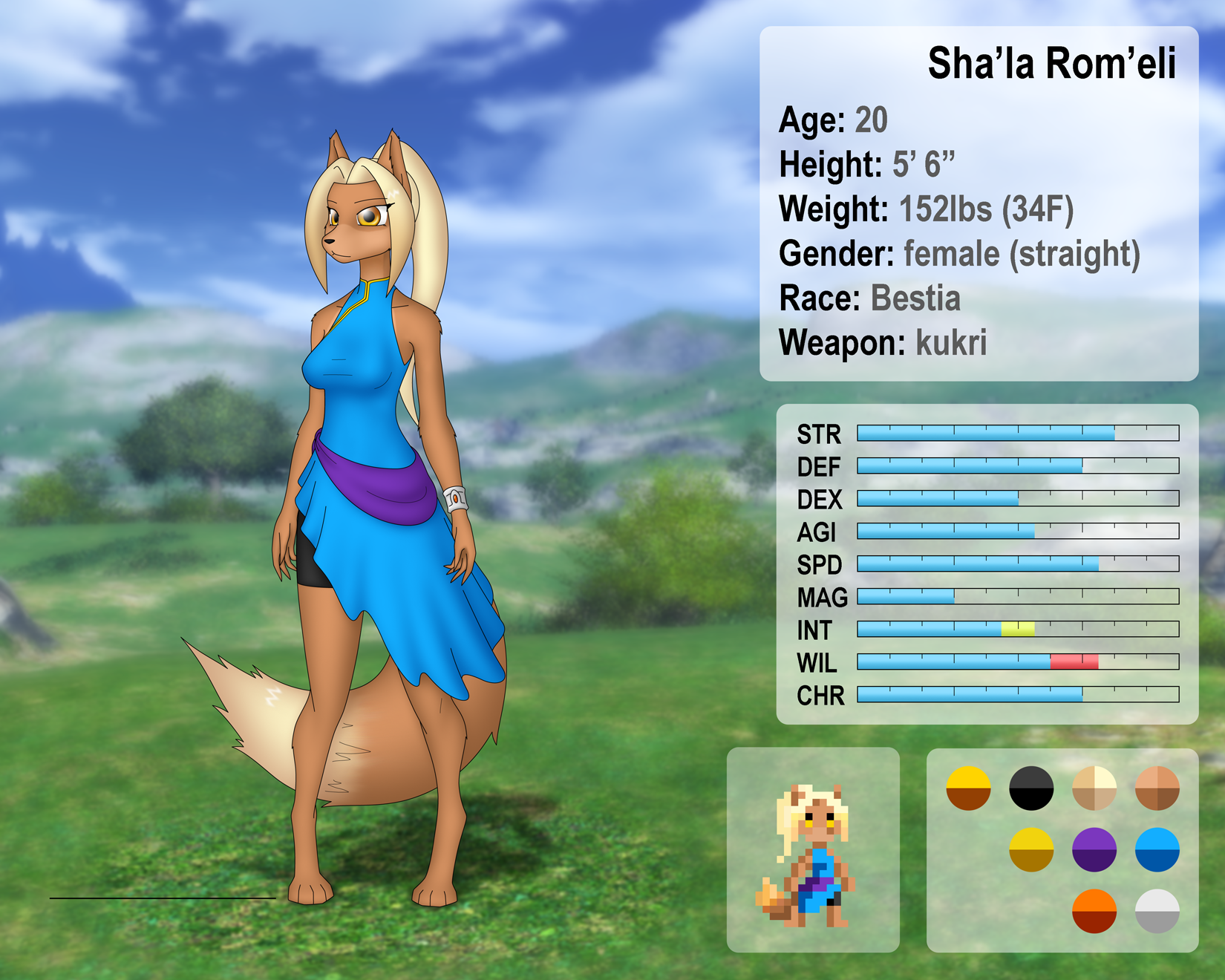 Watch
You can read more on the character over on Tumblr:
nakateleeli.tumblr.com/post/15…
Sha'la is a somewhat more traditional bestia than Ysami. She was raised in the more tribal setting of traditional bestia society and only recently introduced to common society. She's a bit naive and a little gullible, but also fairly sharp and mostly just unaware of what all the differences are between bestia society and common society. She's generally a cheerful person. She has a fairly muscular frame as is common for bestia, who have a predisposition for strength and endurance. She's more muscular than Ysami, though by bestia standards Ysami is kind of a runt. Bestia can also vary wildly in how close they are to human and beast. Ysami mostly appears human, though with ears, tail, and an unnatural skin color; while Sha'la has fur, a more animal-like head and digitigrade legs. This can of course go even farther with some looking like bipedal beasts.