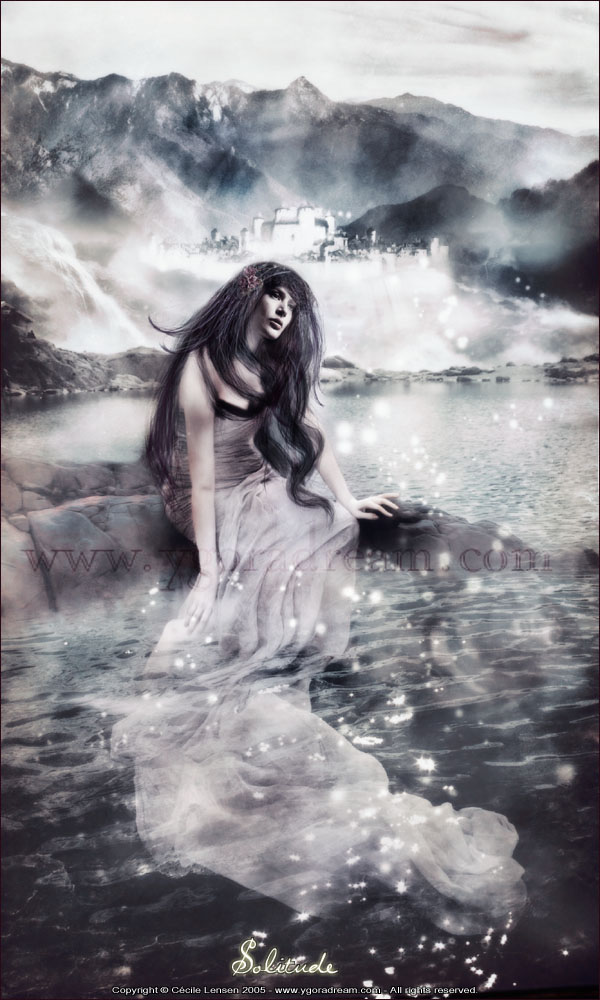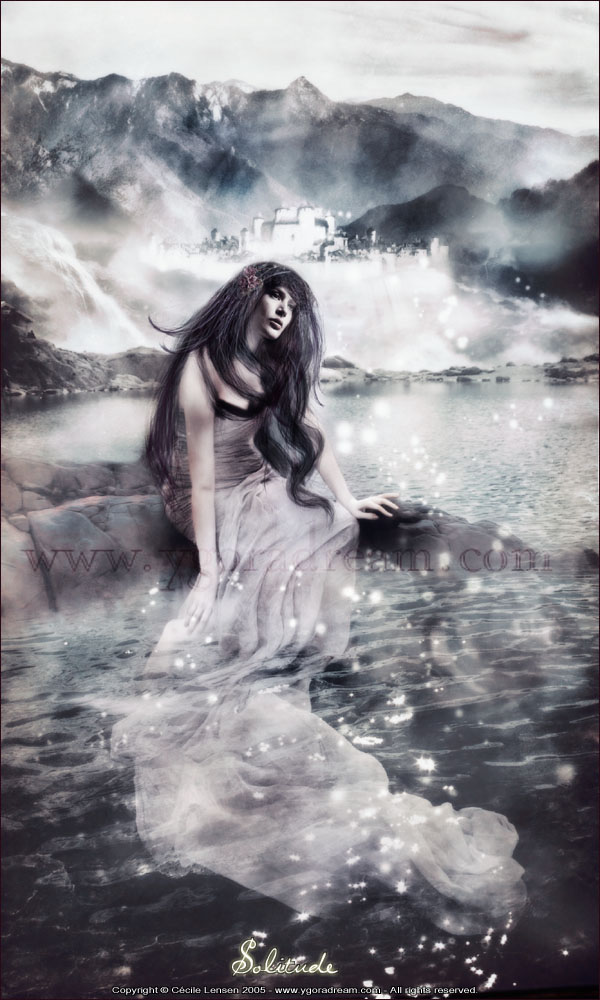 Watch
A work inspired by my character, Nainië (or Solitude) and his kingdom, Oldwishes.
It is a scene described in one of my texts, that I am unable to translate for you, sorry.

I hope you like this one. Your comments are welcome.
Thanks so much for your support !

Details of In My Solitude > [link]

Extract :

"...Elle est étendue au bord d'un lac, sur une pierre qui le surplombe. Elle plonge sa main dans l'eau, agréable qui la soulage. Elle laisse son bras se balancer, sa main dans la douce tiédeur des vagues. Son regard, lointain, plonge dans l'horizon aux longues pierres.

Les flots, flegmatiques, glissent sur le sable d'acérés cailloux. D'interminables vagues éclatent avec acharnements et férocité sur les rochers de la crique, gardant cependant un ordre réparti, égrainé, une après une. Le vent ne parvient que peu dans ce lieu isolé. Un espace court, léger. Admirable et Absolu. Eau noire. Les roches de la baie, graniteuses, dressées vers le ciel à l'astre vaniteux, dérobées, se sont parées de lapis-lazuli, donnant à leur air décharné et étriqué une apparence mystérieuse et emblématique.

Une faible lueur file sur les surfaces inégales, monte, descend toujours, prend possession des lieux, espace après vide, vide après dimension. Elle court telle une flamme trépidante sur des cendres rougissantes de papier fraîchement consumé..."

© Cécile Lensen 2002-2005



Informations
Stocks : *Interludes ( [link] )+ Personnal stock

Copyright © 2005-2006 Nainië. You are not allowed to use this image without my written authorization.