Hi there ! It's been a while !
I'm sorry for not posting anymore here,but
it seems that when I post here, some people download my drawings to repost on other social media, so I stopped for that reason. I could just put a watermark, but even like that, stolen artwork can be done. Whatever, if you want to see my recent work, go on my Facebook page :
click here !
I write today to tell you that I created an Etsy shop !
You can buy some handmade goodies with my drawings, go check it out !
I ship all around the world !

www.etsy.com/fr/shop/Naineuh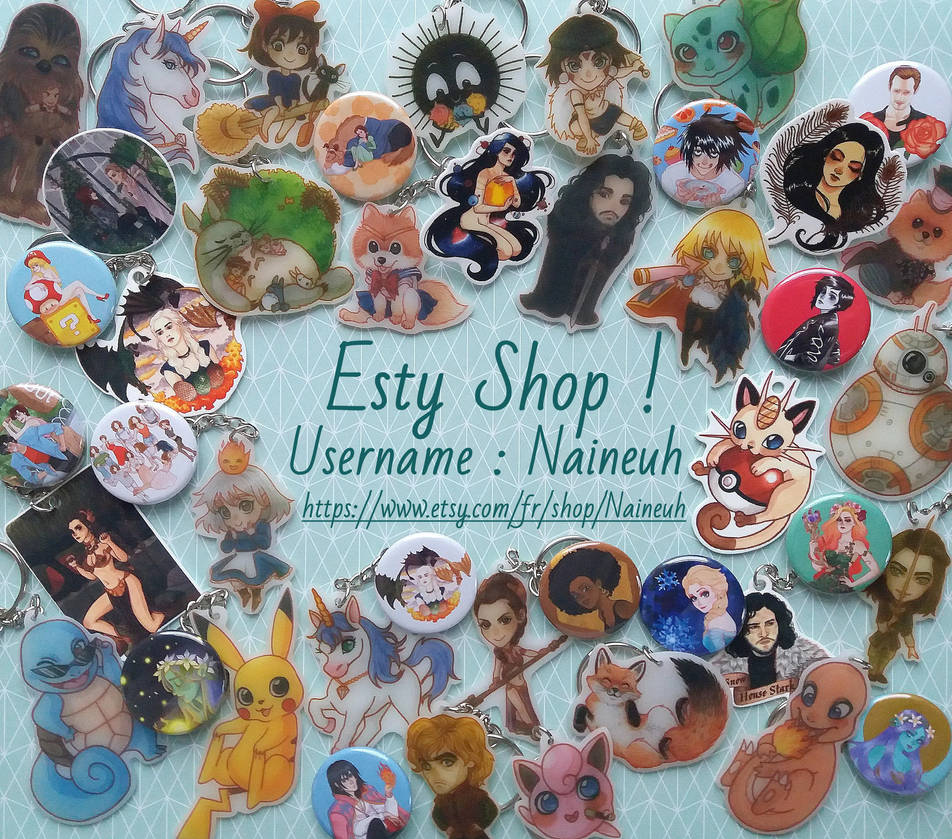 There is also some original drawings for sale, some notebook... To search easily, there is some categories on the left ^^