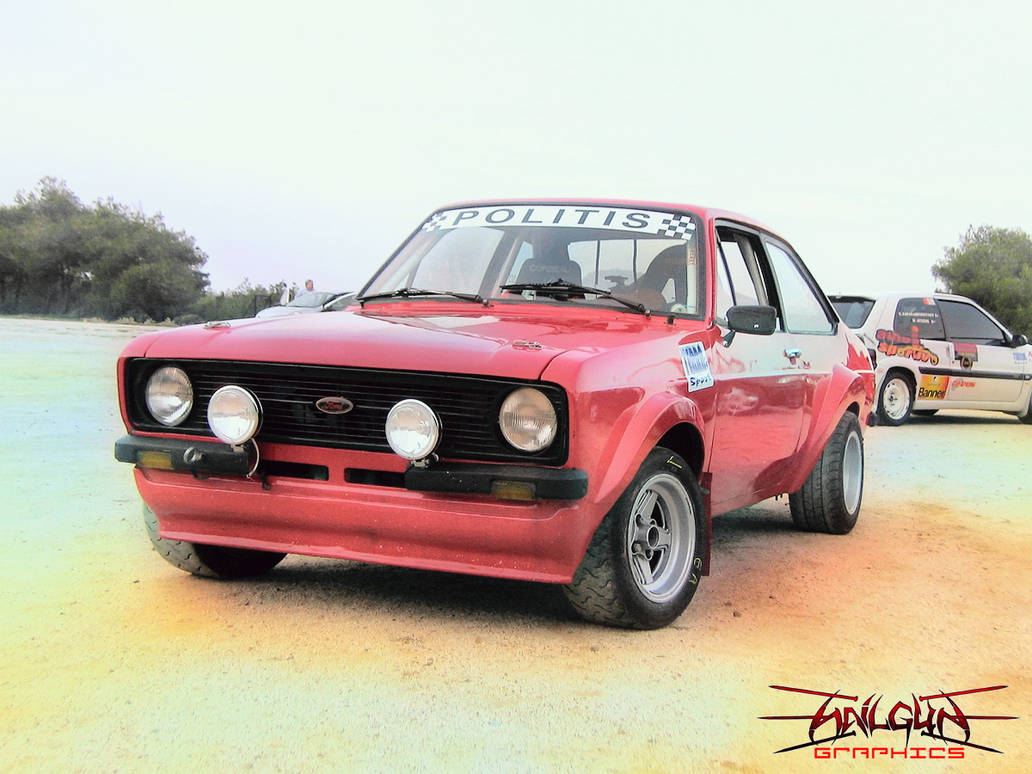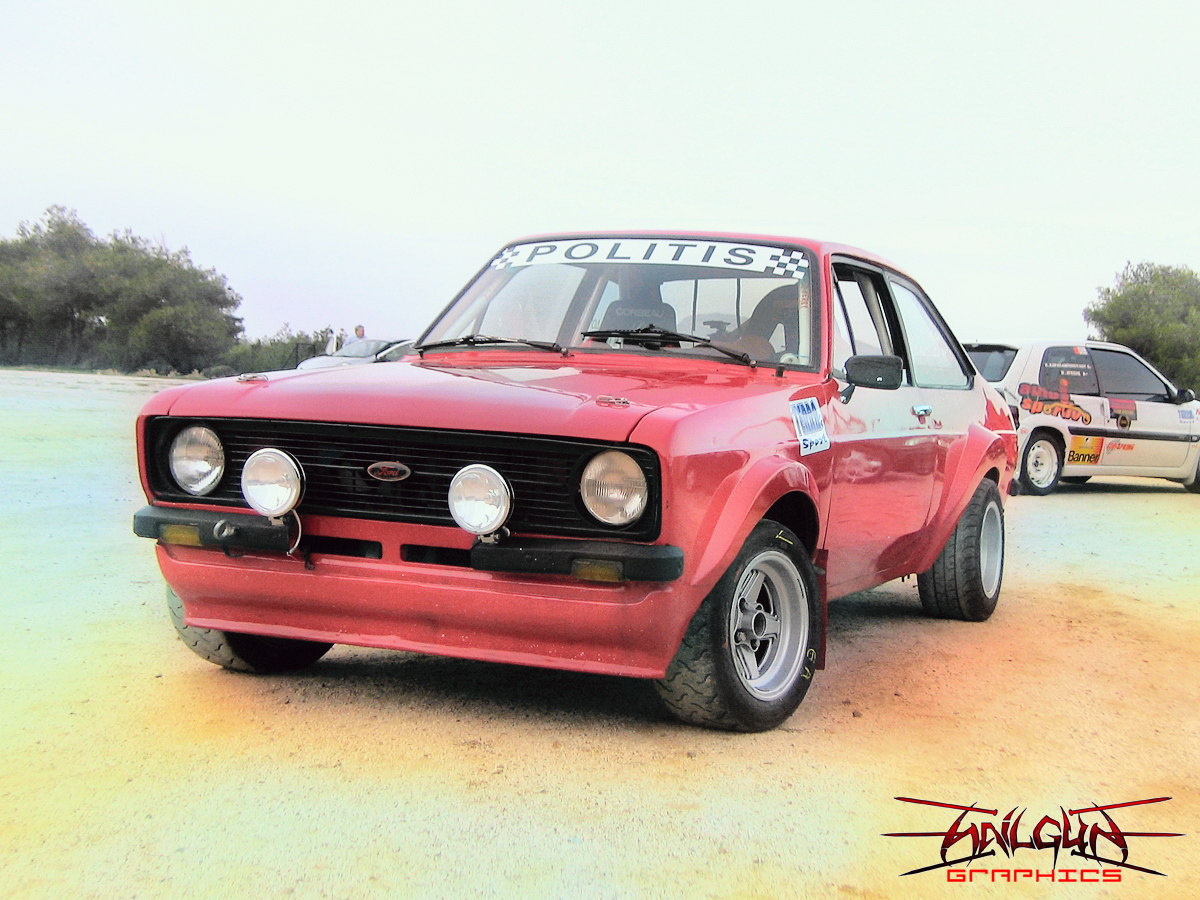 Watch
This is a shot I took from the Rally in Kamariza (Lavrion, Greece) in 2006. It is named Eros, cause the Ford Escort mkII is one of my most beloved cars: The ultimate weapon for terrorizing people and exciting drives!

This mkII is built and driven by Nikos Politis, who is a fabulous driver and an Ford Escort fanatic aswell as he has written many articles on Greek car magazines about the Escort and restoration processes. Talking with him in-situ revealed that he is a very friendly guy as well!

If there's one thing I really want to do in my life, that is to restore and race one of these mkIIs... someday...

"In the begining God created the Heaven and the Earth"
Then he made the Mk2 Escort.
Reply

and he saw that the Escort was damn good!
AMEN!!!!!!!!

I'm with you brother!!! Hallelujah!

Thanks for the fav!
Reply

beautiful - I love rally cars! The old 70's Lancia Stratos was a real eye grabber first time I saw it, too.
Just a thought, but if Greek is your native tongue - then man, I'm impressed. You switch to English flawlessly!
A lady I worked with once (from Romania) told me how someone complained about her accent (here in USA). She replied to them "just remember - someone with an accent speaks at least TWO languages." ha ha ha ha. They shut right up.

Reply

Oh man! The Stratos is such a beauty! Such an exquisite design way ahead of it's time! I love this one!
Escort mkIIs are far more cheaper to prepare for racing and maintain though. And better to learn going sideways. A Stratos on inexperienced hands is a total life-taker, remember that they had Ferrari engines!

Although I've studied in the UK for 5 years, my English got really rusty during the last few years. I'm glad I can communicate with many good people around here though hahaha! Thanks!
Reply

Yeah - the Stratos is expensive and loose! My brother used to race a hopped up Honda CRX on a closed street course - early '90's before Fast & Furious and all that.
I thought I detected british in there somewhere - well, I only speak one language, I'm always impressed when people speak several.

Reply

Oh my! The CRX was what I referred to as "the deadly pistol" cause nothing (on the same class) could match it on the straights back on it's day!
Reply

Yep - light, short and powerful for it's class. But not rally worthy like the Escort... BTW, I drive a Subaru Impreza (coupe) for a work car. Part of what I do is teach drivers how to handle the car in the winter (skid recovery, evasive skid AKA blocked lane maneuver, threshold emergency braking on ice, starting on steep hills in ice... where I live, there is a lot of snow and ice - the Subaru never lets me down, even though I have to drive up into the mountains in the winter.

Reply

on the contrary here in Athens we rarely get any snow, it happens once in two-three years. I love snow, but coming to thing on driving on snow it kinda scares me off

perhaps you can teach me a few things

Reply

It takes a little getting used to - but if you can drive in a heavy rain or a foggy morning, ice is just the next step. DEEP snow, is different. Think DEEP mud.

Only cold and dark outside

.
Reply

koryfaia pic de to syzhtw!

Vlepw eisai kai dikos mas!

Eimai o perhfanos katoxos mias plhrws anakataskeyasmenhs 2litrhs Asconitsas (pisokounas fysika me 75ari mploke ths ZF pisw k polla kaloudia). Syntoma straight-6 cyl, 3.0 24v

Exeis kana MSN?

Reply

na'sai kala! h photo de leei tipota mprosta s'afto to megaleiwdes aftokinito

nai eimai kollimenos me ta palia evrwpaika kai amerikanika genika, oti palio kai kalo!
msn den exw giati 1on den exw xrono gia chat kai meta kana 2 fores pou exw valei exei gemisie mamounia to pc, opote to krataw makria

Reply

Reply