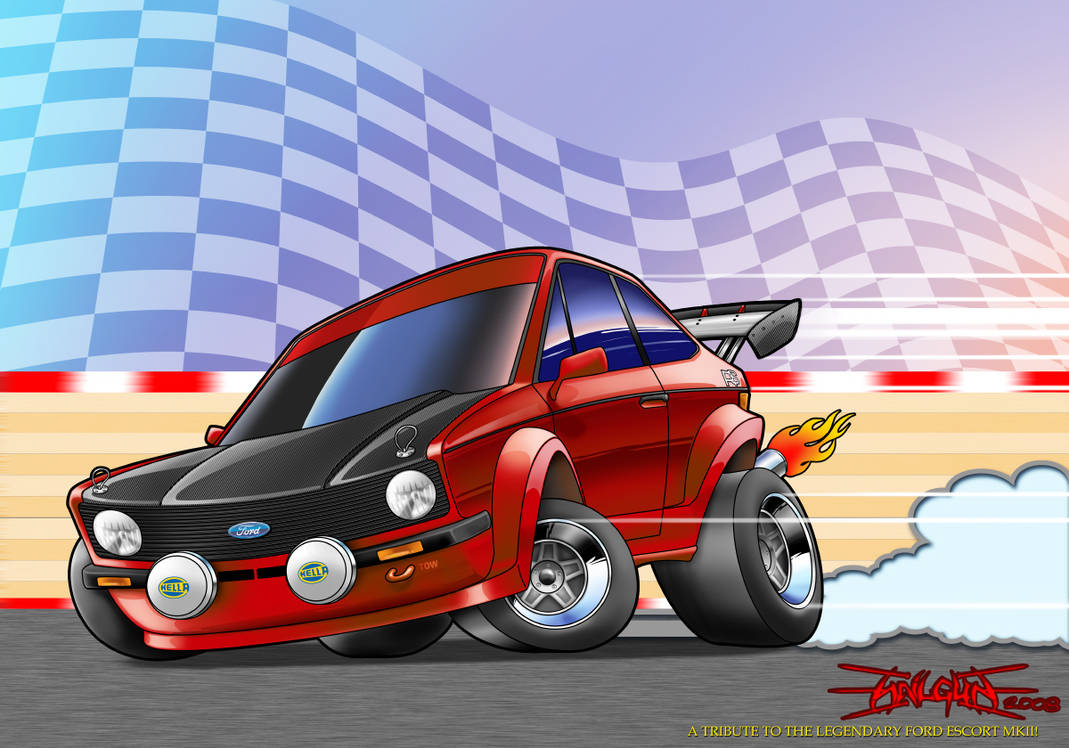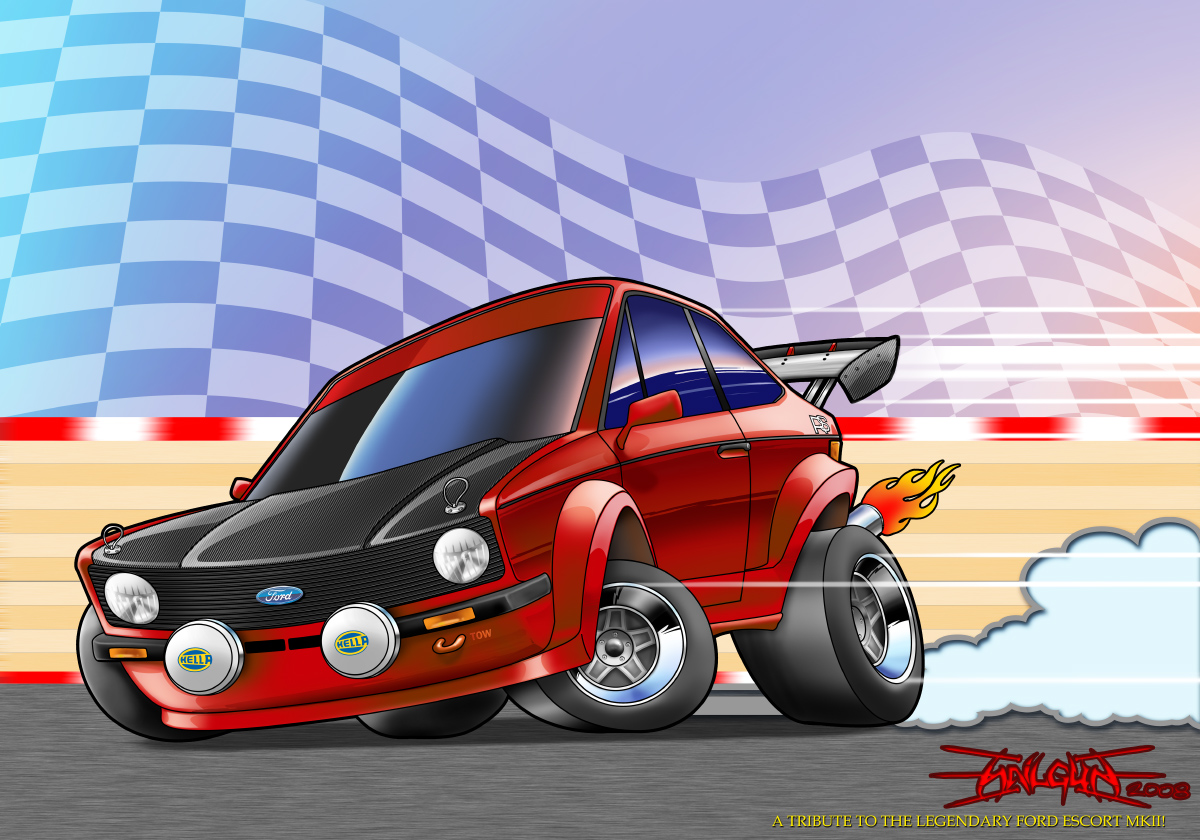 Watch
Last week was a total nightmare, full scale work load on my day job and some freelancing in the evenings.
So that weekend I had to do my own thing; what is better than a toon of a drifting Ford Escort mkII RS2000? I wanted to draw an Escort mkII for sooo long!

Sketched from scratch (2-3 weeks ago), scanned, pen-tooled (inked) and colored in Photoshop within... hmmm.... 14-18 hours.
Everything was done by me except the logos, which I found them from here:
[link]
Enjoy!