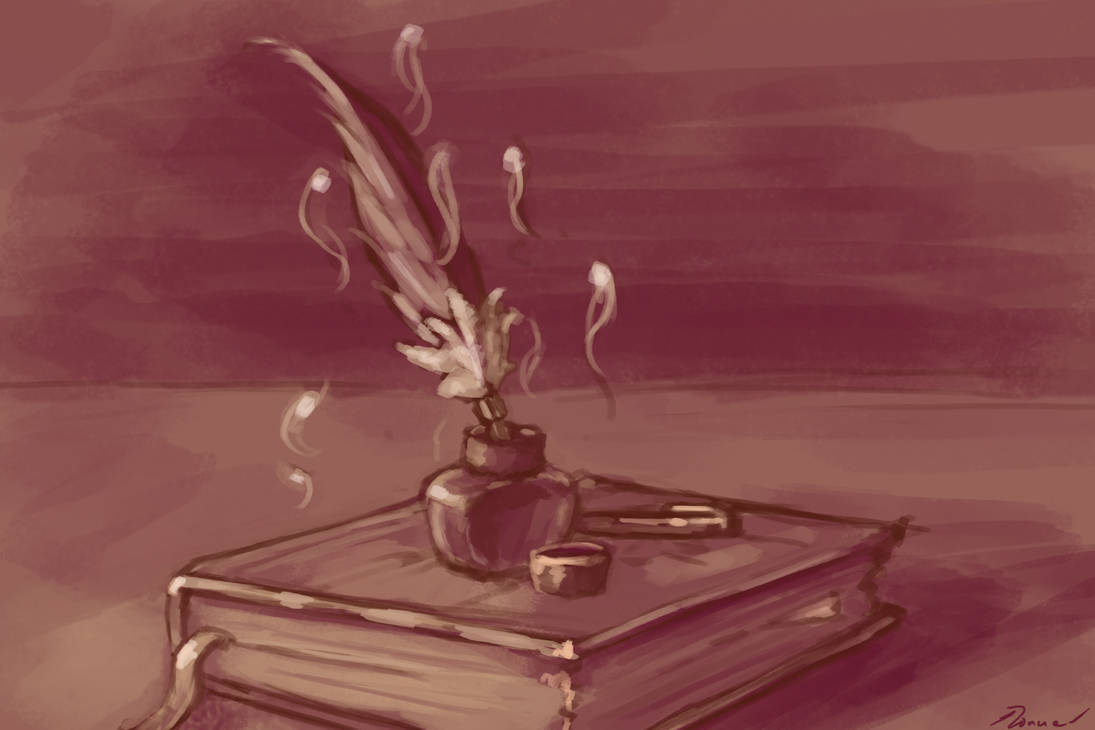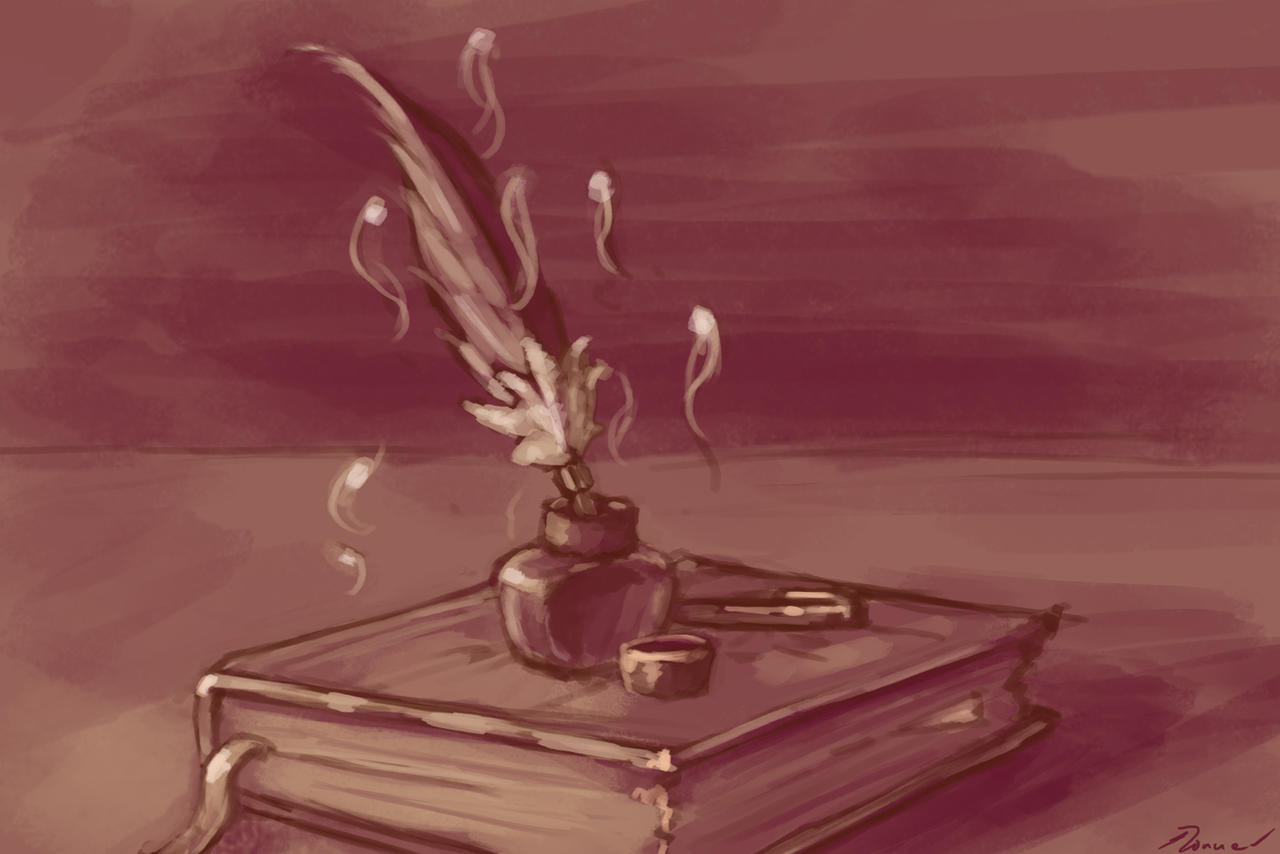 Watch
30 days art improvement challenge
fav.me/d5893gd
Day 8!
8. Find 2-3 objects, make a scene with them. Draw it. Bonus points for creativity. Double points for dramatic lighting.
I don't even have a quill .. soo, bonus!

again, I've recorded this and will upload this on my Youtube channel
youtube.com/c/ThunderDraws
(when I'm done) as well as the following days.
day 7:
fav.me/d911d8e