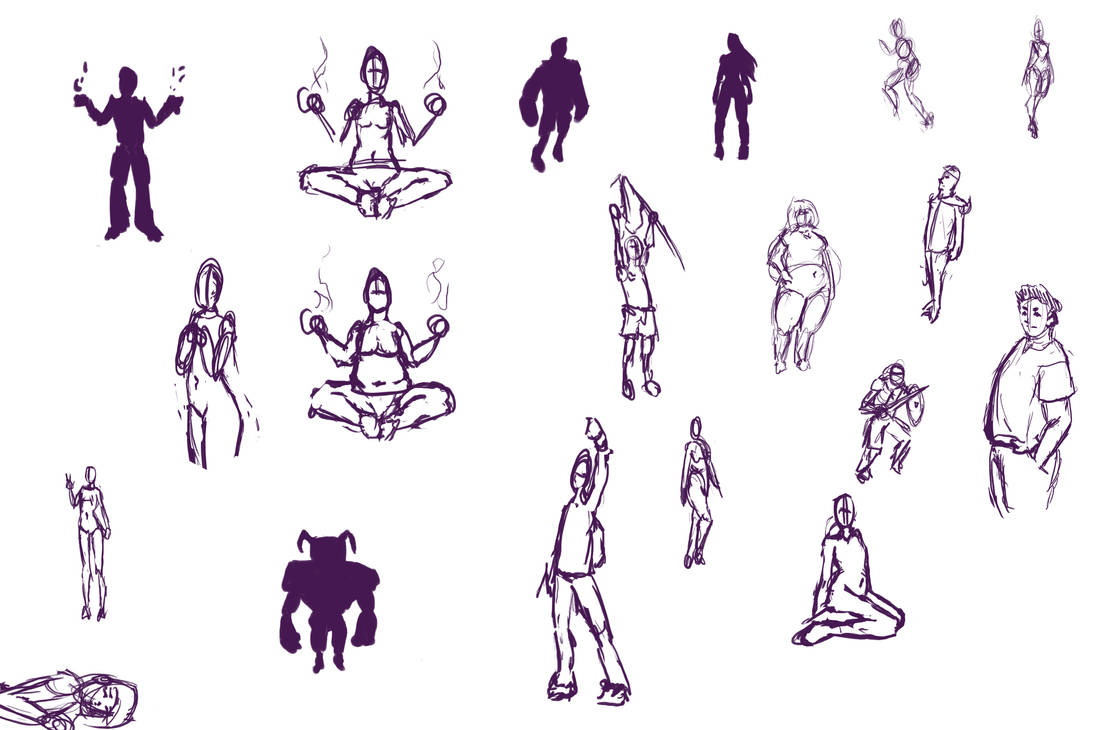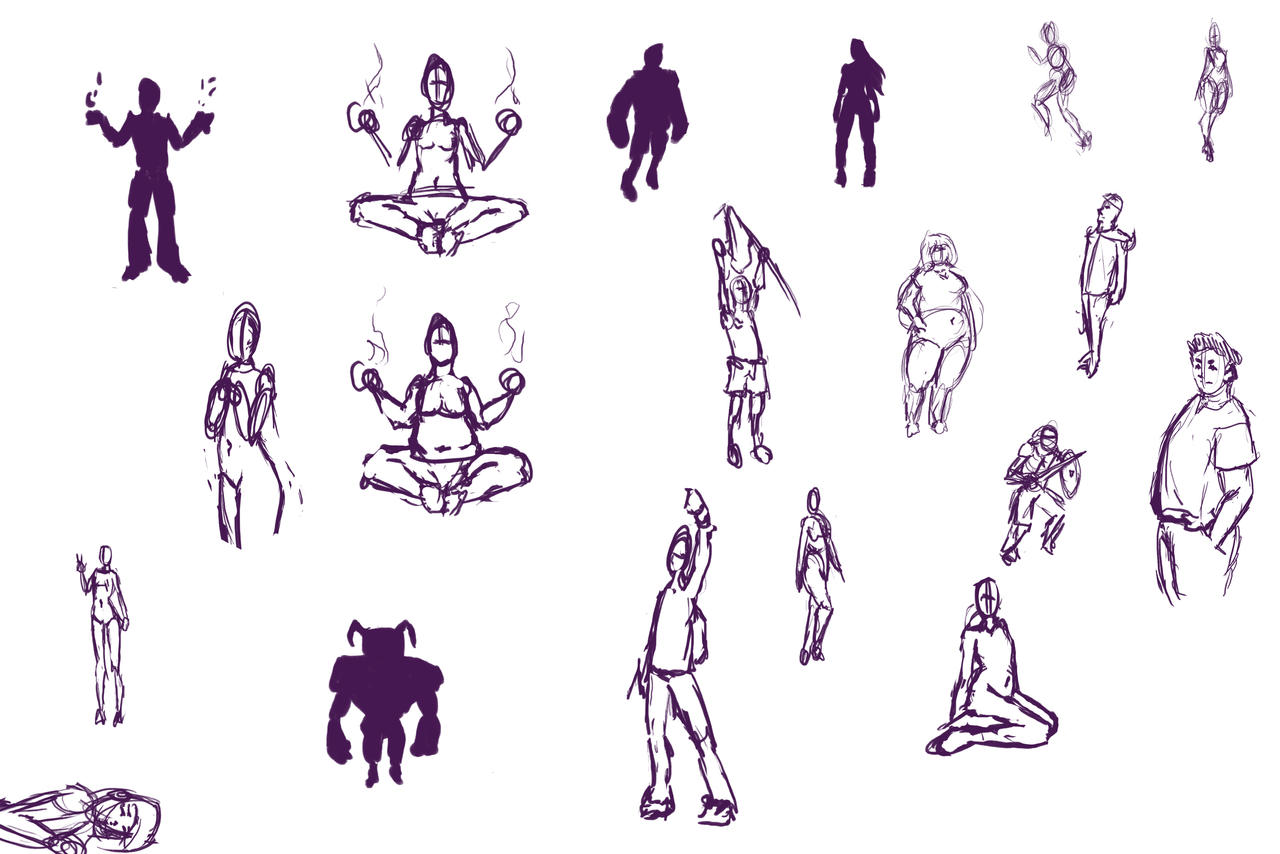 Watch
30 days art improvement challenge
fav.me/d5893gd
Day 5!
5. Draw more figures. Quick gestures and silhouettes. x20, with atleast 10 different body shapes
I kinda rushed through this.. you can probably tell (it took me 45 mins)
again, I've recorded this and will upload this on my Youtube channel
youtube.com/c/ThunderDraws
(when I'm done) as well as the following days.
day 4:
fav.me/d90mlzq