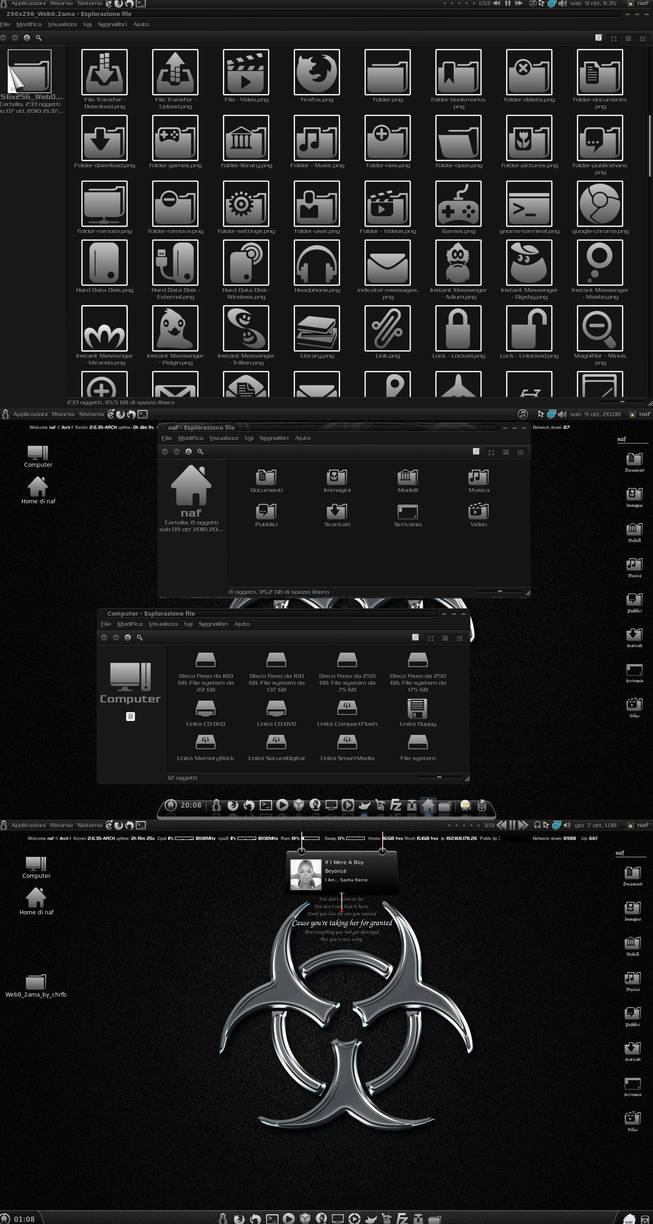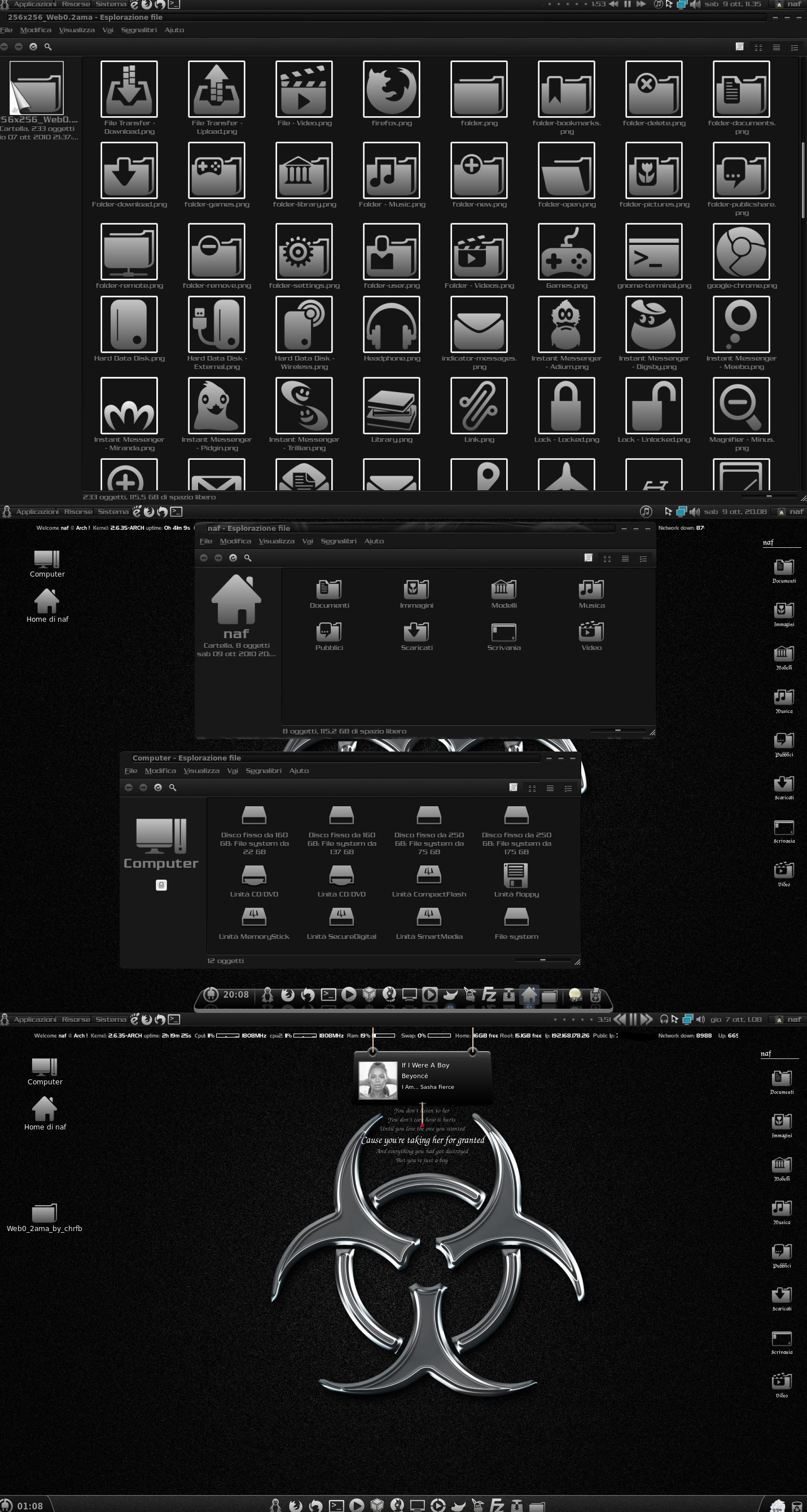 I packed these great icon theme for gnome, originally a windowblinds theme created by Mr chrfb
[link]
combined with the tok-tok by DrawerPal
[link]
and AwOken - Awesome Token by alecive
[link]
With several changes made by me and after trying for a few days, I decided to share with all fans of gnome, hoping to have done a pleasant thing, I leave you to enjoy the theme .
All credit goes to Chrfb DrawerPal & Alecive.
:Update:
18/11/2010: Global changes, particularly the bottons in actions folder, adding new icons and other icons replaced
:Installation instructions::
Download and extract the zip folder, inside there is the tar.bz2, right click on a free place on your desktop and then choose \\\"change background\\\" from the up Menu then go to \\\"themes\\\" and just take it from your desktop into this window. This will install the icons.
To view your icons in root, just write this in your shell:
sudo ln -s /home/your_name/.icons /root/.icons.
Have a nice day