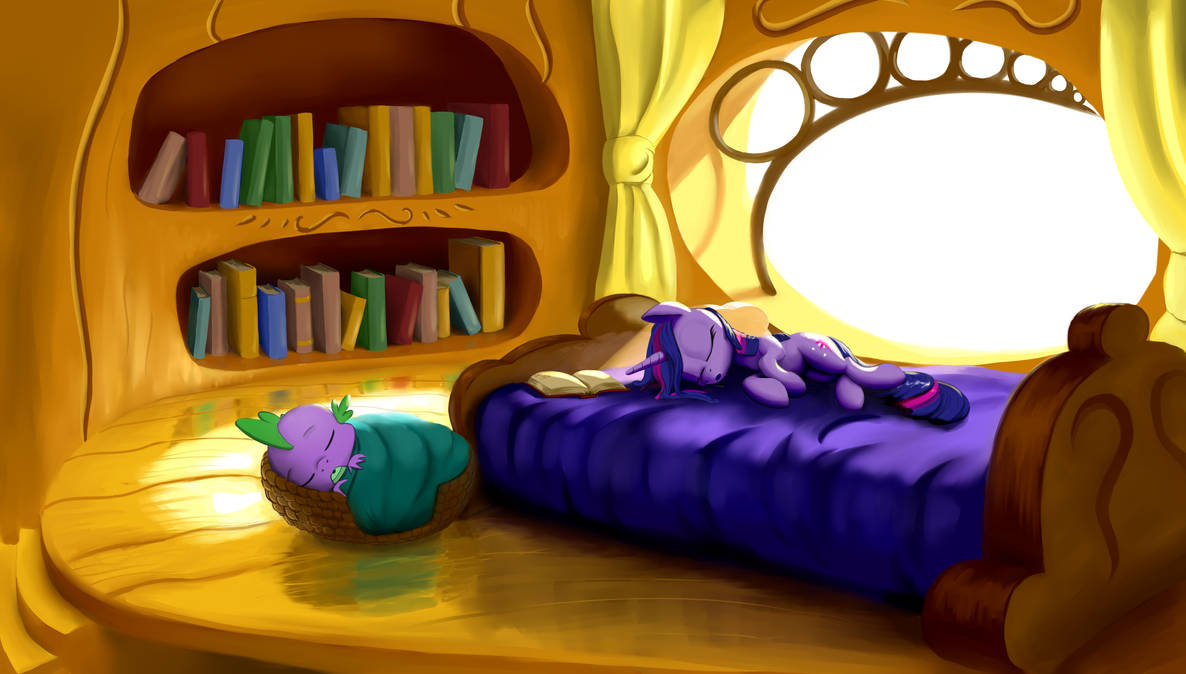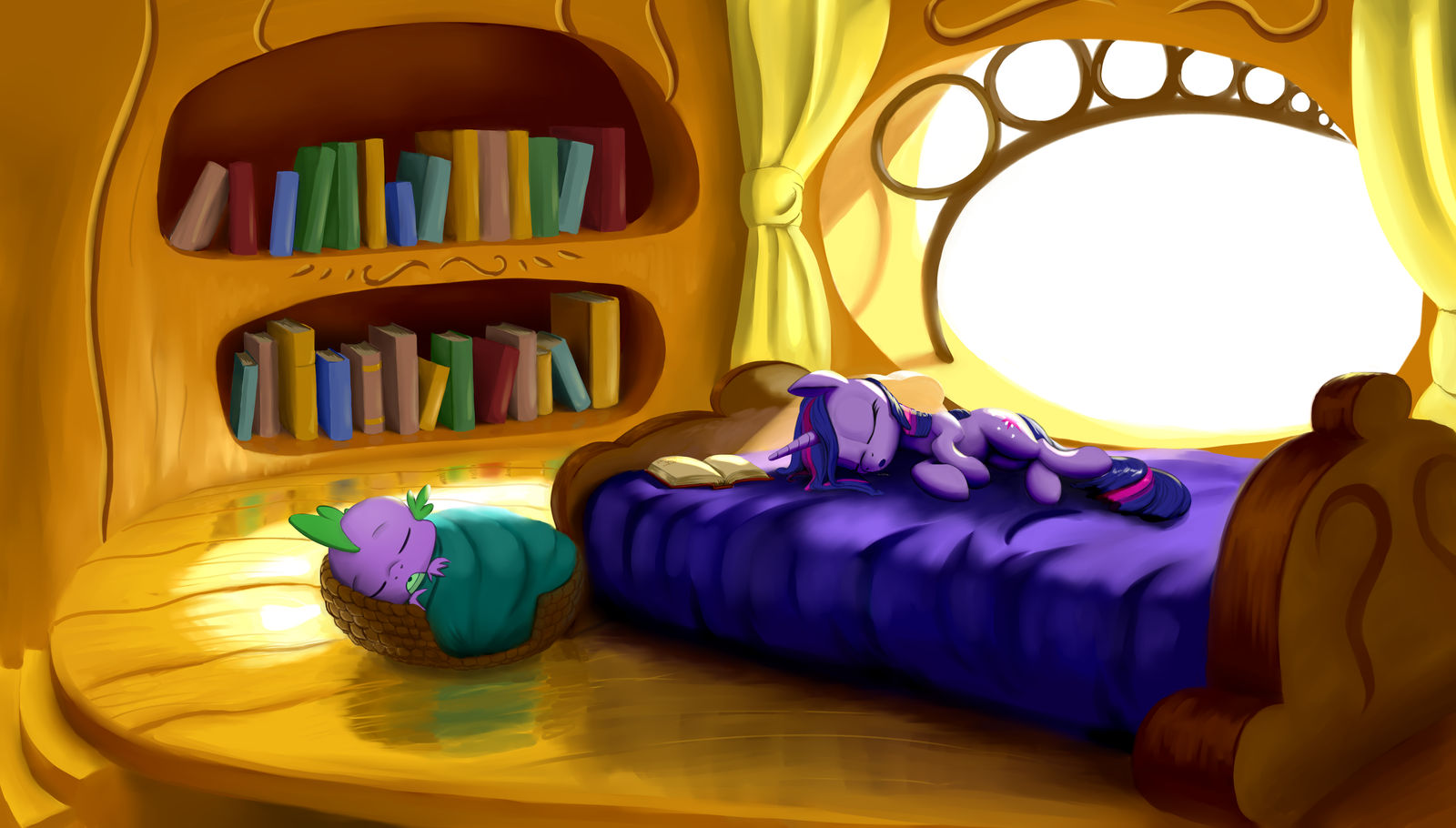 It was a bright summer afternoon, and I was staring at the floor of my living room and thinking "ooooo, wood surfaces in sunlight are sooo complicated". I set out to make a thing that captured the mood of that room... without ever actually looking at it again.
I realize this probably doesn't look a whole lot like Twilight's bedroom insofar as the technical specifics go, but see, my terrible secret is, I barely ever use references. I pretty much never look at the kind of stuff I'm trying to draw, while I'm drawing it. It's why I'm so slow to include detail in my stuff, because to pick up details, I have to notice something is missing upon review and resolve to include it next time, several times, before it'll actually happen. If the art-advice-givers of the internet are to be believed, this is a bad habit, and probably really counterproductive when trying to go for realism, but I dunno. I'm just lazy and don't wanna, though I think it would help if I could put them in always on top windows or print them out or something. So yeah, this is what I imagine Twilight's loft looks like in my head when I'm not actually looking at it. The characters were kind of an afterthought, but still managed to extend time this took by a couple days, and if I'm being realistic, there should probably be some leaves and stuff outside the window that aren't blinding white, but I'm pretty done with this. It needs to stop hanging around my desktop.
Anyway, this was also a sort of continuation of my experiment that began with "It was ponies", which is to work with colors on a single layer. (or in this case, two, since I used a second for the characters) I actually
think I might
put up a time lapse
pic
(or
two
) of some sort too, since I have a few phases of this saved. I'm not sure I can handle working on a single piece for as long as this style takes. I don't know how monkey can stand it. As you can see from the above, most of the time spent on this image was refining a basic structure that was pretty much present from the start.
Oh yeah, and on a completely unrelated note, I found that if you sync up
this
and
this
, it sounds really cool.

I actually merged them in Audacity and listened to the result about a thousand times on loop while making this, which was over the course of several days, so that's probably accurate.