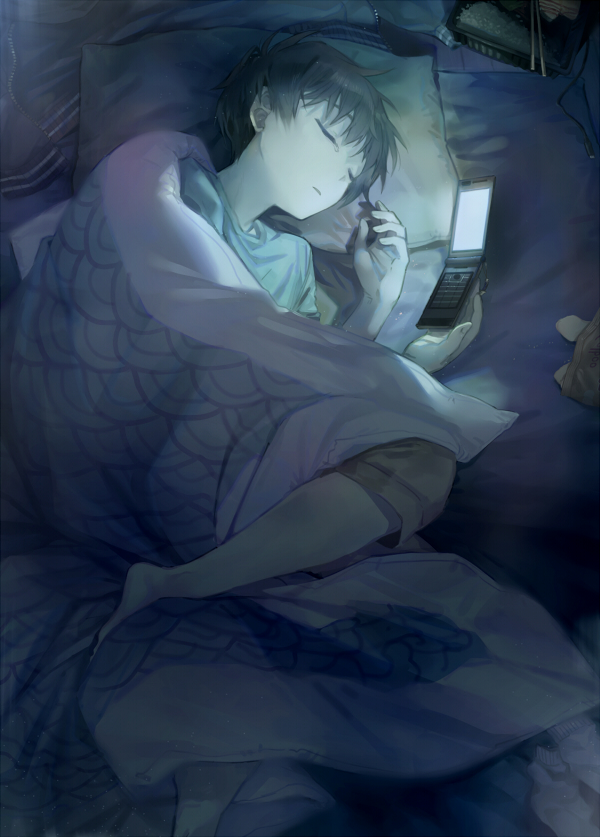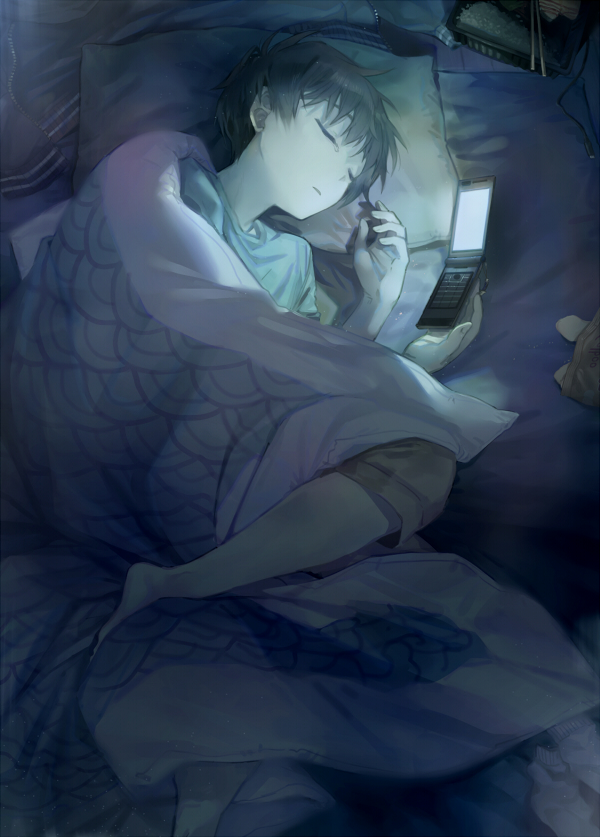 [Can't find a title at all for the moment]

It first came as a suggestion from my boyfriend (to try to draw someone in a "warm place"), and I thought of this drawing... It doesn't really give me a "warm" vibe, but that's how I saw it.
It's my OC Makoto, whom I rarely draw. Lately I'm trying to develop other OCs I haven't worked on a lot before, so maybe you'll see 'newer' OCs one day

(Makoto - OCs)

Did he slept after text her crush?~~*
Btw your art is really wonderfully beautiful~~~* can't waiting for your meme XD
Reply

No I would say he fell asleep watching videos on internet |'D
Thank you very much!
Reply

Reply

Omg i love your art style so much!!!! Its freaking amazing!!!
(๑˃ᴗ˂)ﻭ
I would love to see my OC drawn by you, i wanna see her in your art stylr badly!!! If you could, would you be willing to draw her, if you cant its totally understandable, but look at her before you makr a decision, i think you might like her desighn!!!thankyou for reading!
(ノ´ヮ`)ノ*: ・゚
zreayer.deviantart.com/art/Eve…
Reply

Thank you for your kind comment!

Your OC is really cute, however I'll have to decline, or at least for the moment, as I'm trying to focus on my personal projects and studies. Sorry for that, but thank you for your understanding!;
Reply

man, i'd love a blanket like that.

i love this peice, the shading is exquisite, and the anatomy is great! i can't find a single thing wrong with it.
Reply

The shading is amazing!!!
Reply

Reply

QwQ amazing

Reply