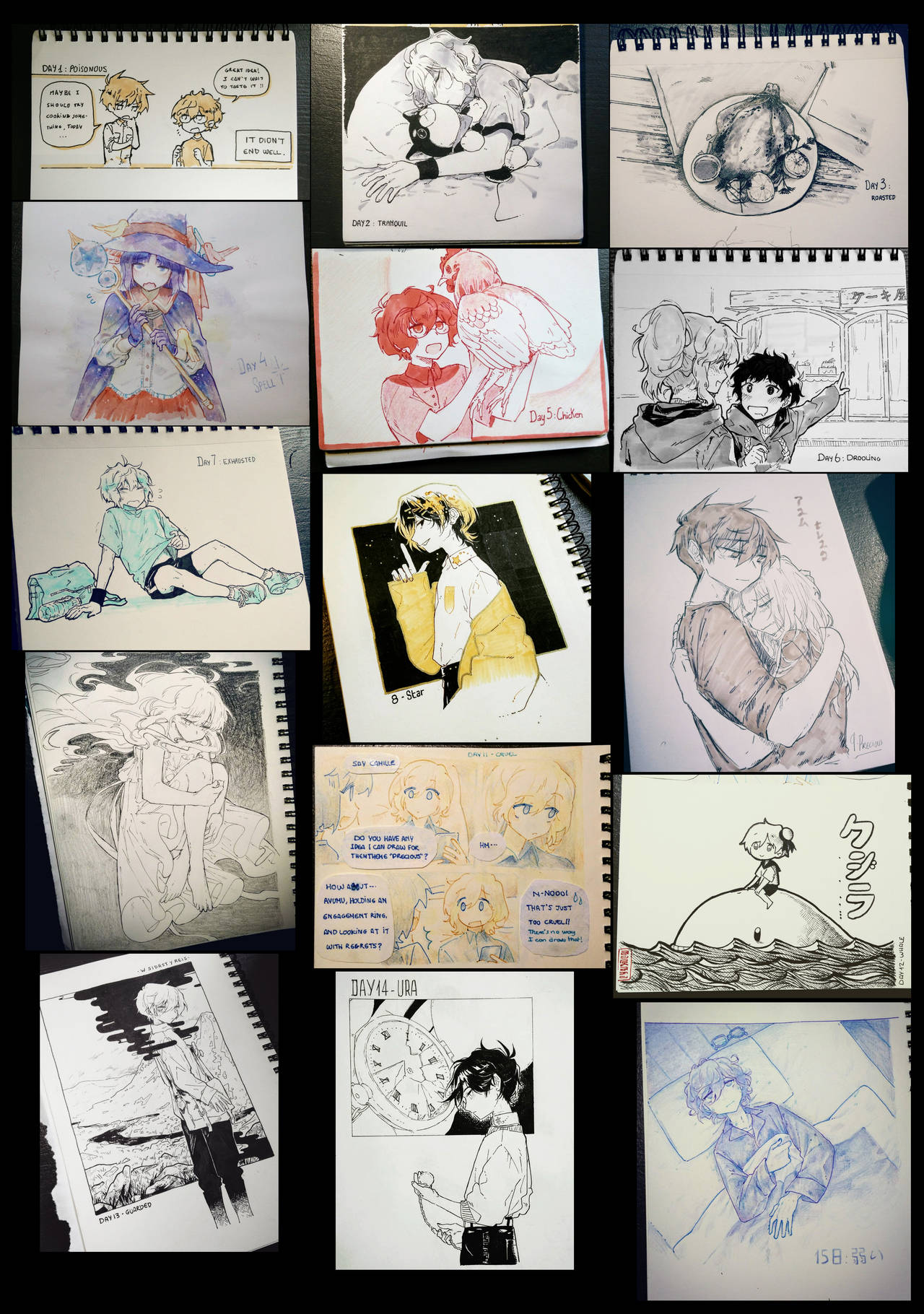 Watch
So this year I tried to challenge myself with Inktober. I did better than last year, because I think I did only 8 days... So I'm proud I did it longer this time.
I'm not feeling like continuing but I did a (super lame) collage of the 15 drawings I made for Inktober this year!

All of the characters represented are my OCs (Except for the 11th, it's me and my boyfriend)!

All of them are either great or cute, but my god, I love what you did for "Clock" (the 14th day). That's typically a composition I never think of, but is actually so powerful *-* Good job, and keep going for the rest of Inktober <>^<>
Reply

I do am proud of it ; w ; but my boyfriend suggested that idea so it's not completely mine! Thank you very much for your comment! ♥
Reply

these are all really cool and good
Reply

This is so amazing !! ♥♥♥
Reply