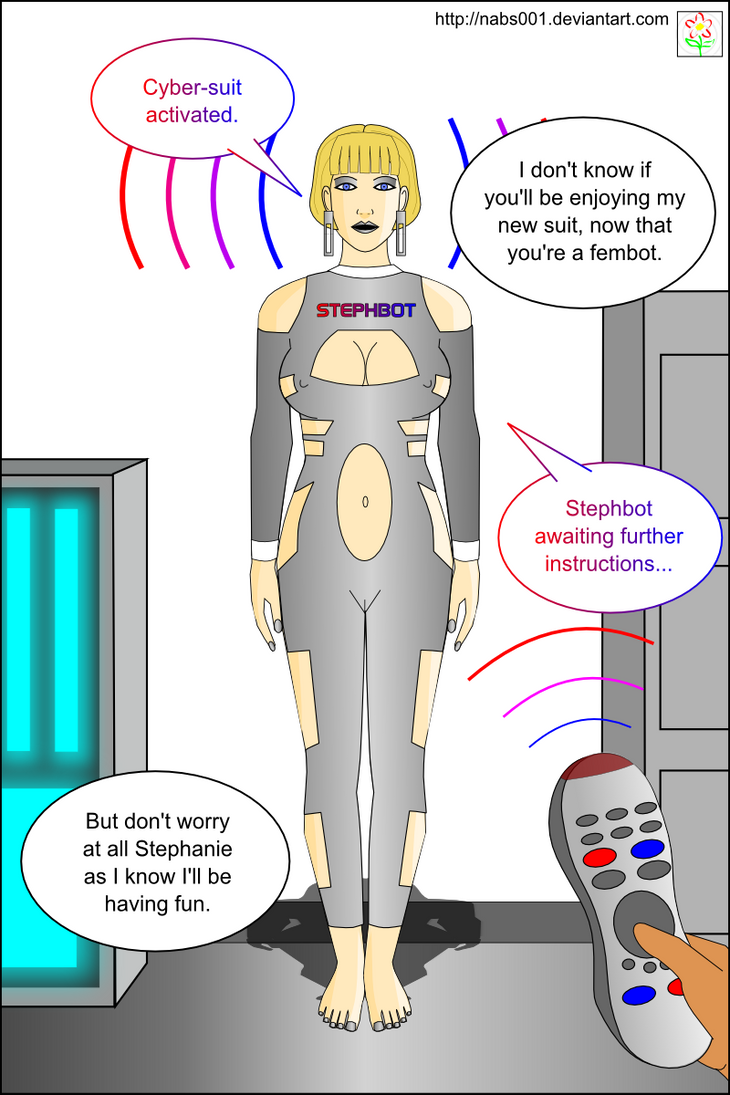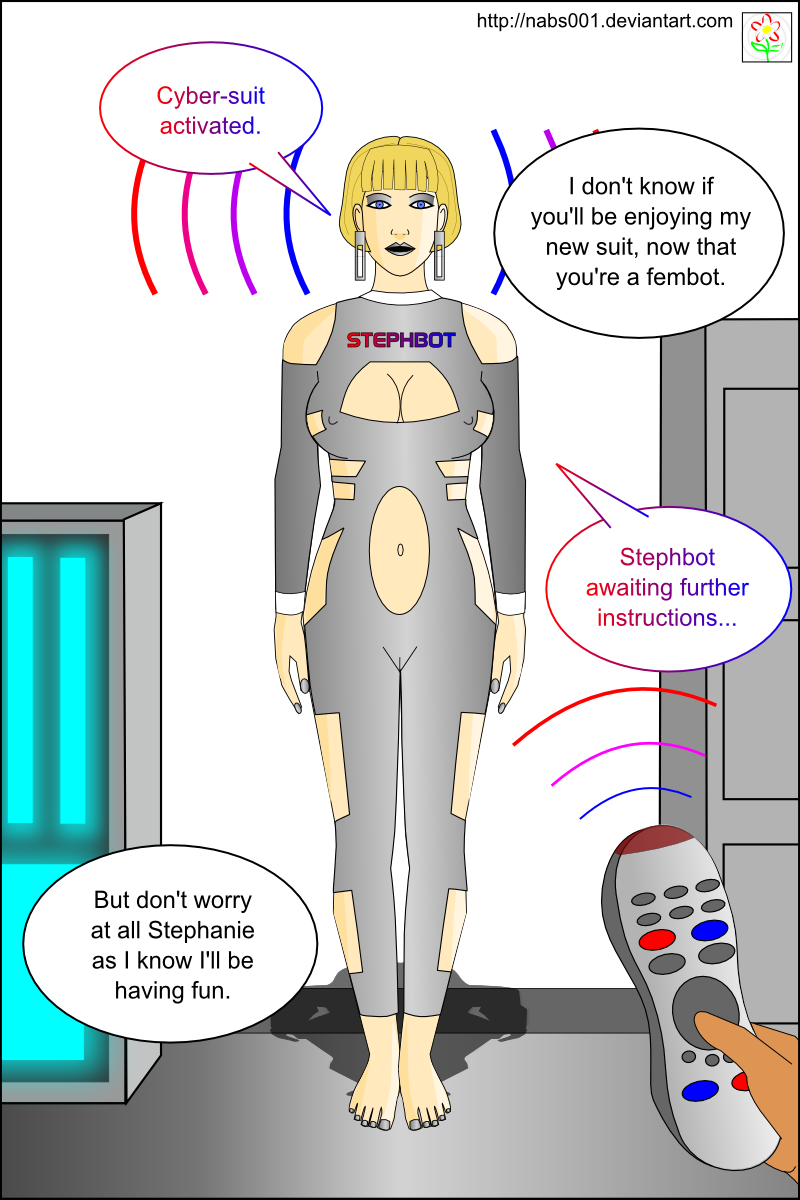 Ah yes, the woman in the cybersuit is a friend of mine. It started as a little joke as she wanted someone to make a cyber superheroine suit. Of course the cybersuit has a fatal flaw (depending on which side you're on), that being a loss of control over her mind. Whoops, maybe I should have told her that before she put it on.

(And yes, if you're wondering, my friend would be more than happy for the drawn situation to be real).
Thanks to Steph

for being my (un)willing subject.

Suit looks great on a woman that young, not sure it would look so good on a woman of my more mature years, but I'd take the risk, given the chance. Like it
Reply

I'd like to imagine it's a risk you'll think worth taking. That said it might not be your primary concern once the cybersuit is activated.

Reply

Oh absolutely, worth any chances taken to wear that. Yes, once activated, I certainly wouldnt care anyway! Yes please!
Reply

I just want to know when the cybersuit is actually being delivered, I'd love to put that on, and see what happens next.

And Zeke, it is well proportioned, but definitely not based on a picture of me, she is far younger looking than me lol!
Reply

You should be receiving it any day now.
I actually based it on those pics of you wearing that sliver outfit, with a few alterations.

Reply

I certainly enjoy this as well.

Does your friend ever let people do photo manipulations of her along this theme (such as the ones I have posted using my wife or that of a friend)?
Reply

Thanks.

And no, she doesn't.

P.S Thanks for the fave.
Reply

You're welcome.

That's too bad, because it looks as if your drawing was based on a photo considering the accuracy of the proportions.
Reply

Reply