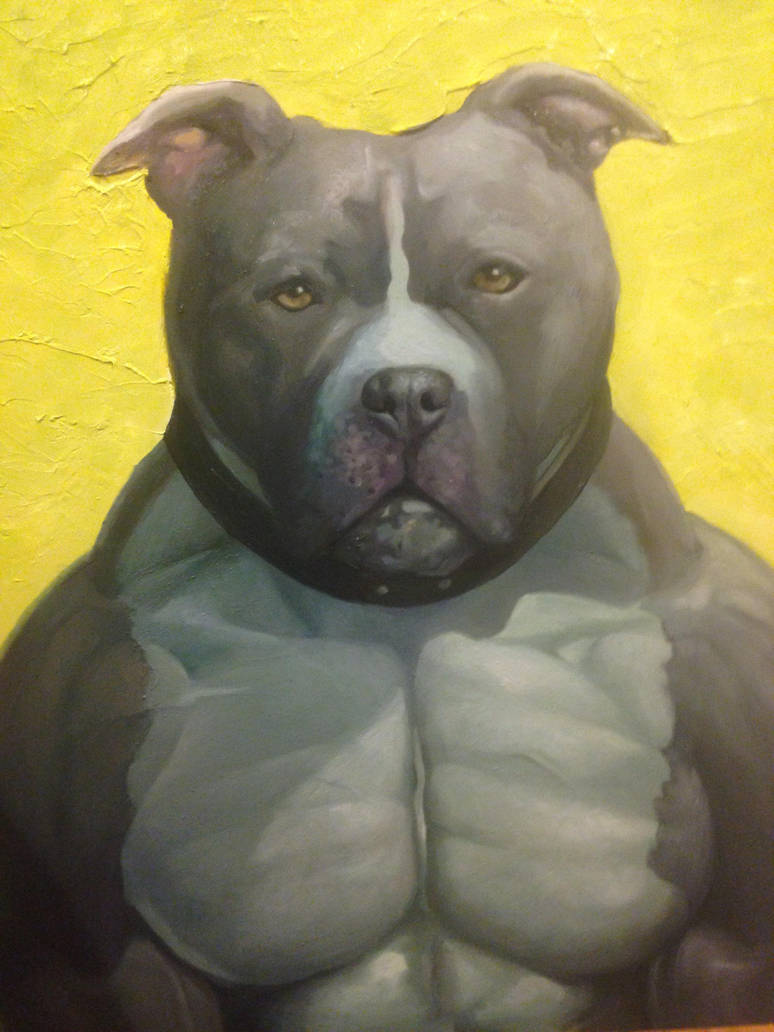 Watch
Oil on Panel 24x24'
the idea behind what will become a series of Pitbull anthros is to make a statement on the tendency to profile based on the exterior. I use a pit bull, because they take the brunt of profiling which follows the stigma attached to them, and because as an owner of two of them, I know that profiling is almost always incomplete just as it is with people of different races or backgrounds

Hehe I love it!

(makes me think of a manip I made a while back lolz
lindartz.deviantart.com/art/Wu…
)
Reply

I checked it out. I love the idea of human characterization to capture the dog's persona
Reply
This has gotta be the most gangster-ish dog render I've ever seen. No shit, this dude is BAD!
Reply

Haha, very cool! He looks tough

Reply