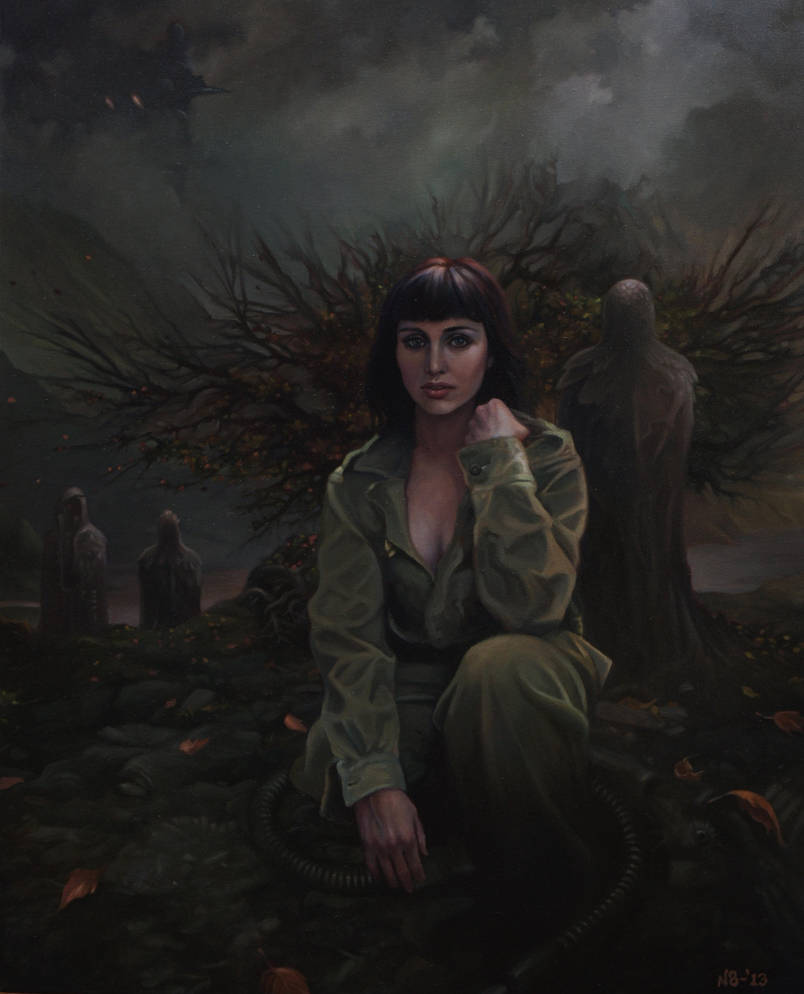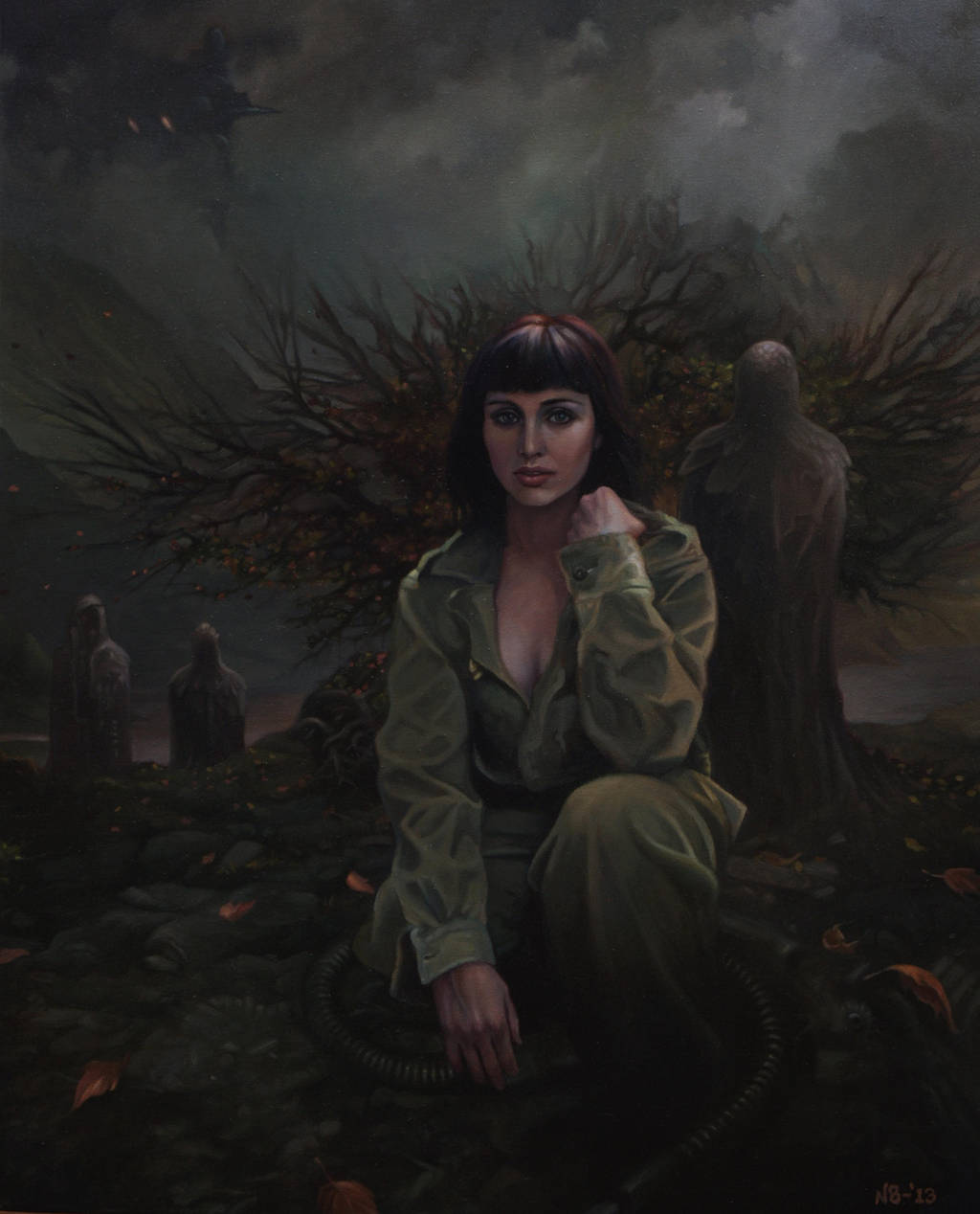 Watch
Oil on Canvas 24' x 30'
I made so many Changes to this painting which I already posted a year ago, that I'm just going to repost it as it's own piece.
What I'll say about this painting is that, I figured by painting outside in broad daylight I could really see what what was going on with the colours.
What I ended up with was a very dark painting in terms of value, once I brought it in the house. if I ever sell this painting it will need to go somewhere really well lit.
The message that I wanted to convey with this painting was a mature aftermath story.
A broken planet that's showing promise again would be a little bit like the residence of Chernobyl returning to their old neighbourhoods. A respirator hose is on the ground at the woman's feet, while the tree behind her is positioned like wings. While using these two symbolic elements to point to our symbiotic relationship to photosynthetic life, human hibernation capsules loom
behind her like ghosts from the past, indicating that getting back to the point where you can breathe the air again didn't happen over night.

The mythic theme goes beyond an environmental message, however.

It's a story of destruction and loss, and a story of hope.

A theme that could apply to a woman whose world was shattered from a broken marriage, and after years of healing is finding her heart again.

Putting on the flight suit is a protection device, an identity that serves to help her forget about the feminine soul, an inner landscape that had more hurt than she was able to look at. In the Return to Strangeland, the suit opens up again revealing the feminine. Love gets another chance, when she is able to love herself.

It blows me away how this amazing piece of art only has 43 favourites. This deserves more than 4300.
Reply
This is so interesting to look at. The woman caught my attention because her beauty stands her out from the dark aftermath, and after reading that description it makes all the more sense. Absolutely stunning! As is ur whole gallery

Reply

so beautiful!especially love how detailed the woman is.
Reply

Reply