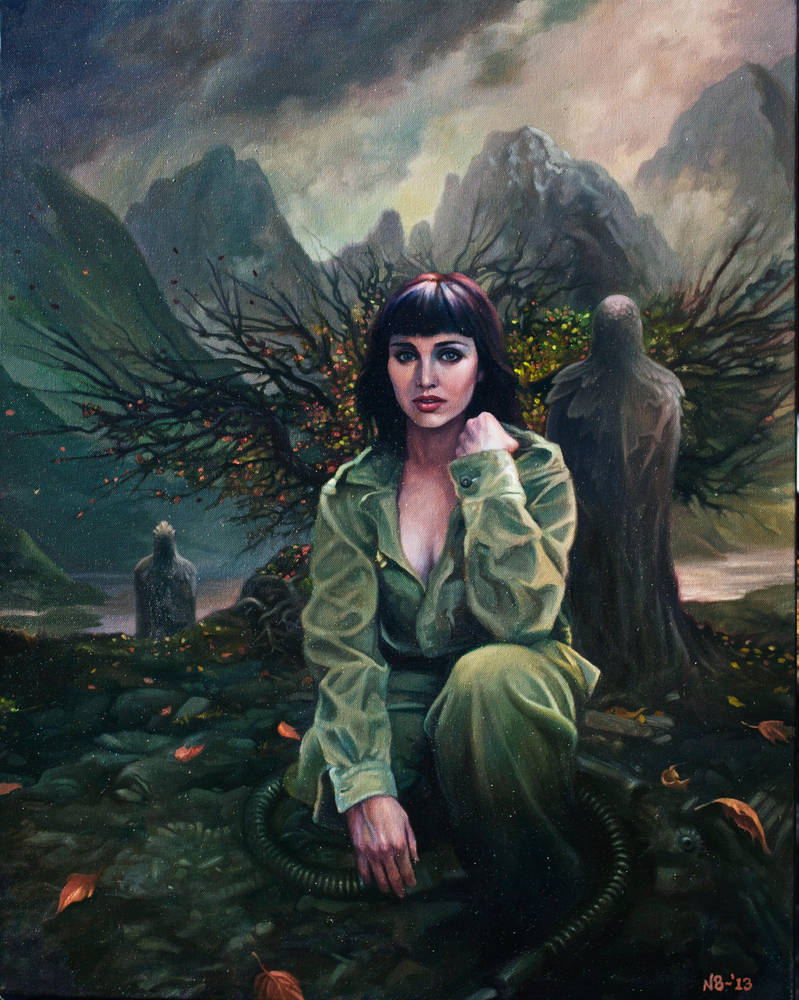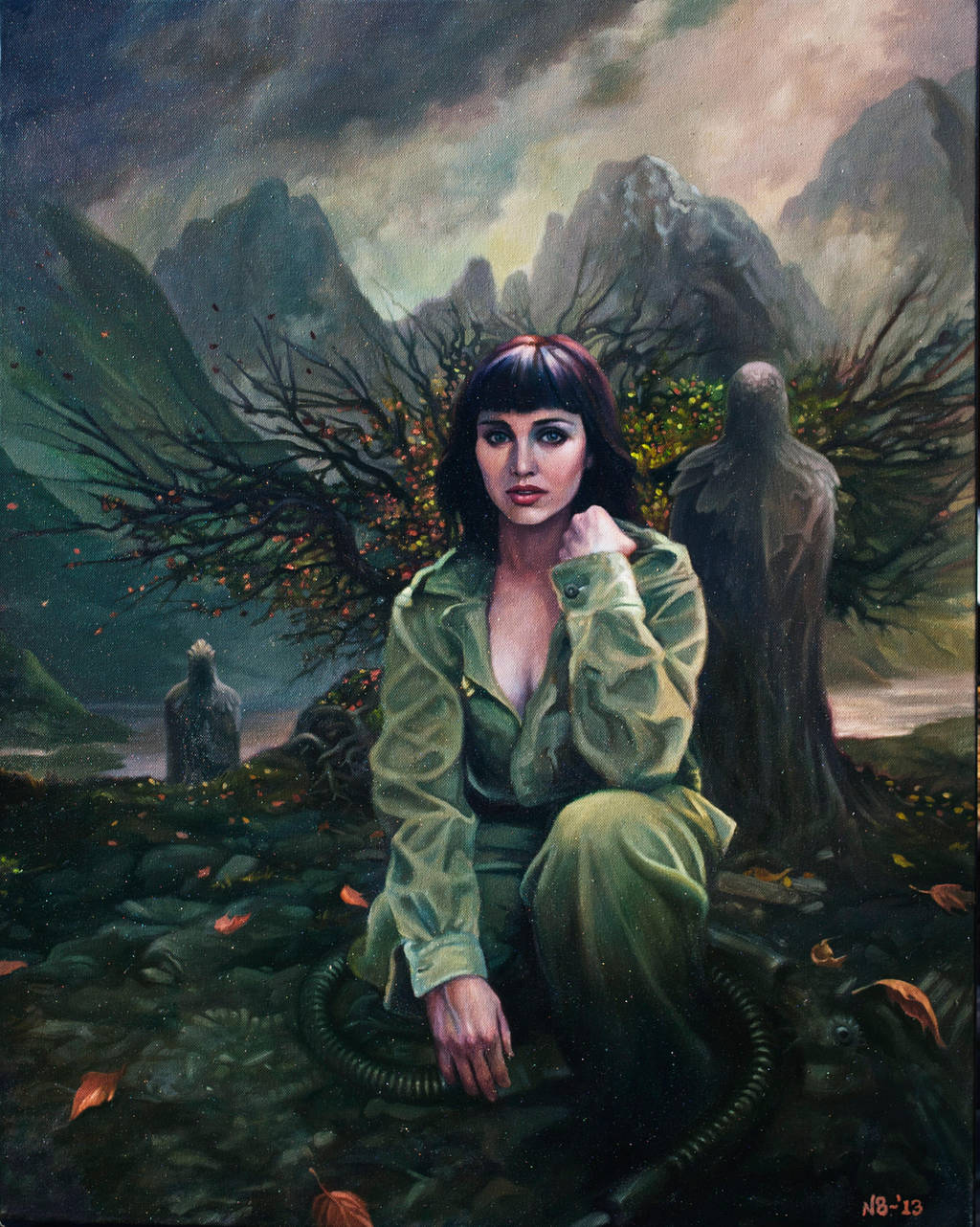 Watch
Oil on Canvas 24 x 30 Without going into the meaning of this painting, the symbolic elements that I have included in the painting are,
A woman pulling a military flight suit open, A tree that while forming wings behind her is losing it's leaves, entities residing inside human caccoons, Mechanical dibreise, including a hose taking the shape of Fibonacci symmetry. Courtney Stewart was the model for this project.
What is most significant about the painting to me is that 95% of the work I did on this traditional oil painting was done in public places, or at work on some of the film sets, where I could draw upon fresh environments and new places as a source of inspiration. It helped to eliminate the stagnant feeling I get from home, and buy time I might not normally have.