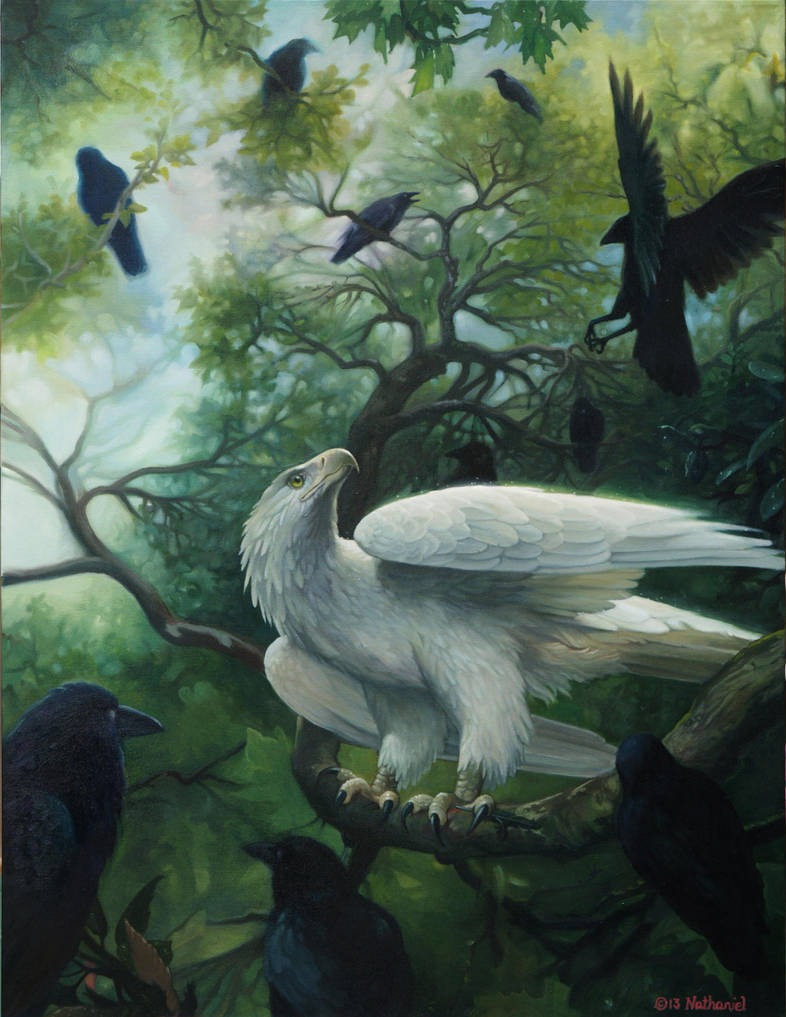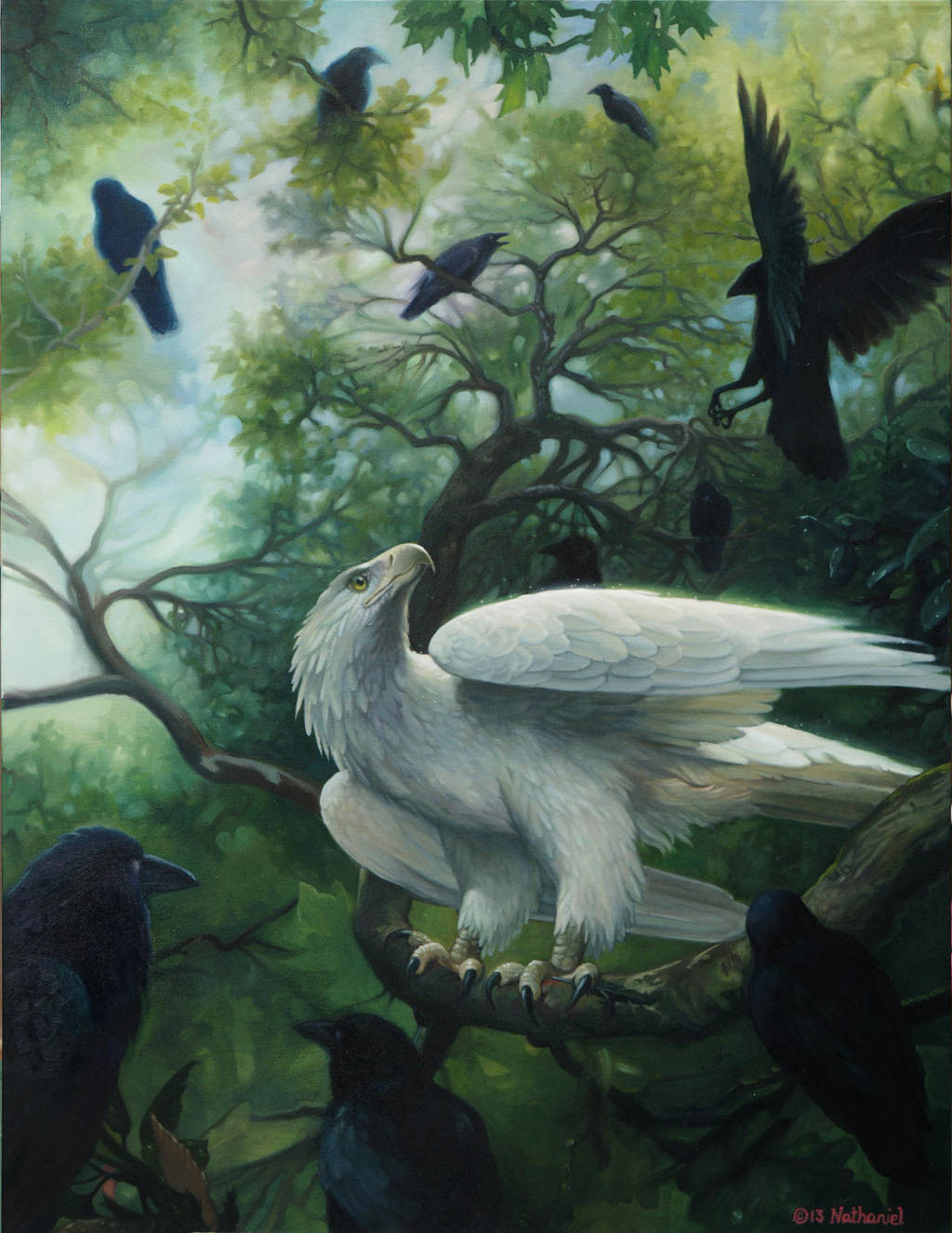 Watch
Oil on Canvas 30 X 40.
I have watched this scenario a few times where a murder of crows try to dominate a bird of prey. The crows use their numbers to bully and assert their position, sometimes killing the eagle with pecks to the head.
Murder at Eventide represents the mind.
Your higher self, whose trademarks are nobility, clear vision, optimism, purpose and lightness of spirit, is represented by the Eagle.
The crows represent the resistance such as negative thought patterns, excuses, doubt, self pity, insecurity, assumptions, addiction or worry. They are your inner hindrances.
I use the tree branches to represent neural formations in the brain that grow like branches as thought formations are reinforced.
Hidden in the branches are eyes and grim faces to echo the intimidation tactics of our enemy.
Eventide represents the cusp of when one side rises up and dominates. It can also represent the moment before promotion when our metal gets tested. There is a line in the song by Keane, 'My Shadow', that communicates the essence of Eventide. "when your back's against the wall, that's when you show no fear at all." It's that point where you just don't have a choice but to rise up.
Under the Eagles talon is a black feather.