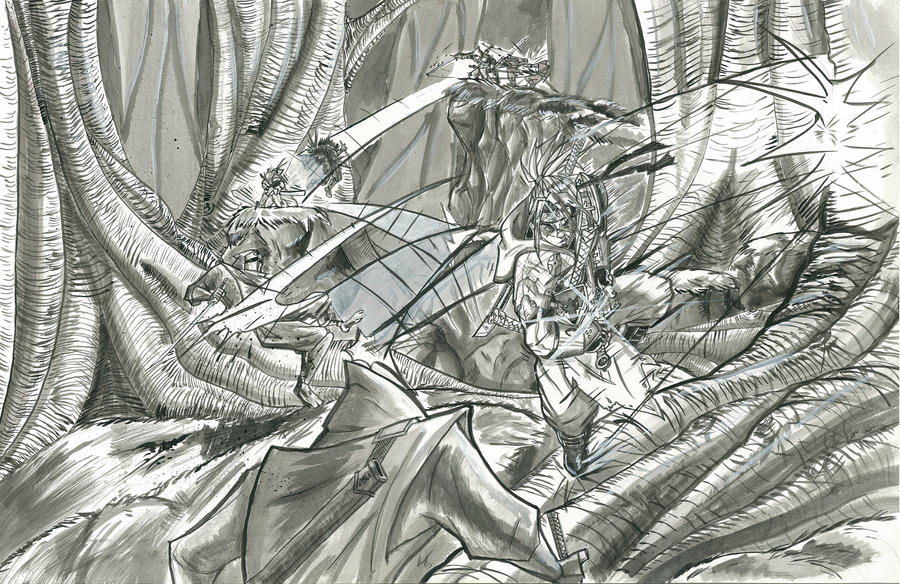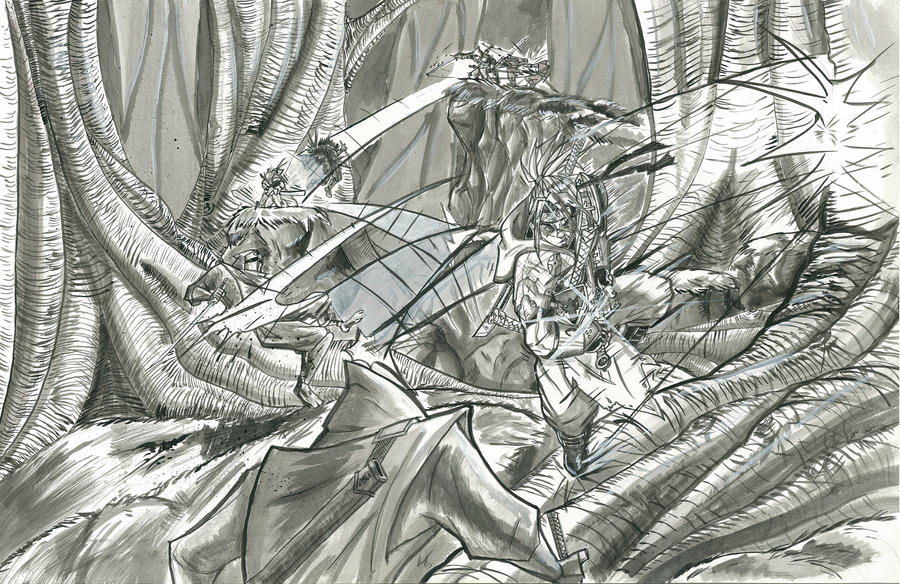 Watch
This is a piece I did from one of the games we play. THIS is what happens when you get 8 ranks in parkour and link it to your blade skill. Dashing and Slashing. Done first in pencil and then inked over with black india ink and brushes while adding the final touches with white acryllic paint watered down here and there.

Ah, amazing piece, so dynamic :3
I love how you drew the trees!

*downloads*
Reply

Thank you very much

this one took me... a few hours? I dont' really remember i was in a haze at the time, BUT for my first time with brushed inks it's not too bad.
Reply

I am so happy that I have a print of this in my kitchen. It is truly the kick-butt.

Reply

Nice detail on the warrior and I love the dedication to the details on the trees. Woop first comment, hopefully this kicks off some comments from other artists instead of lurkers like me

Reply

i don't mind comments from lurkers

at least the art getting viewed and commented on. thanks for taking the time to reply

Reply