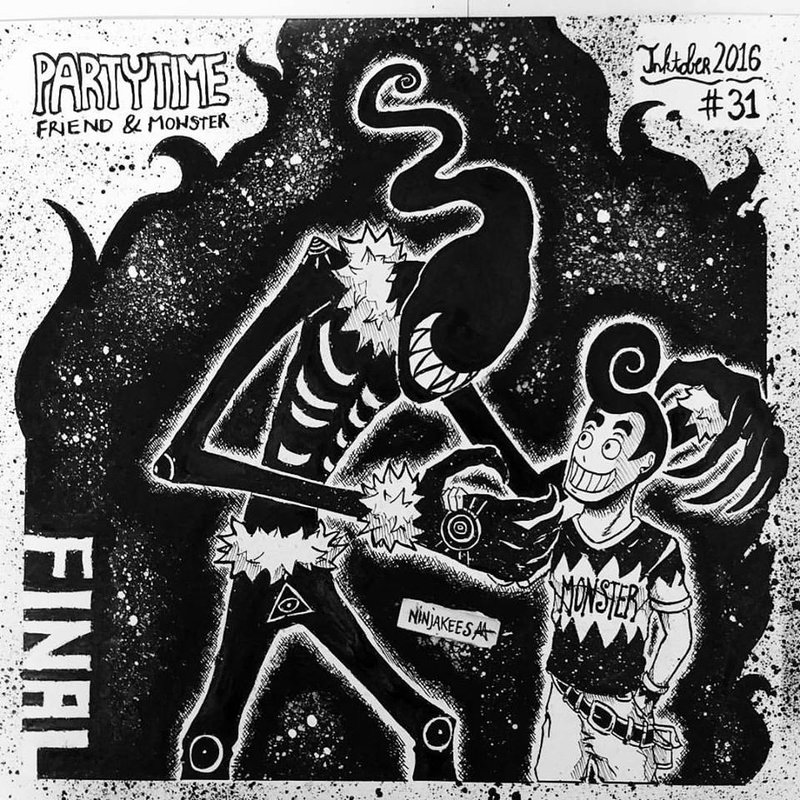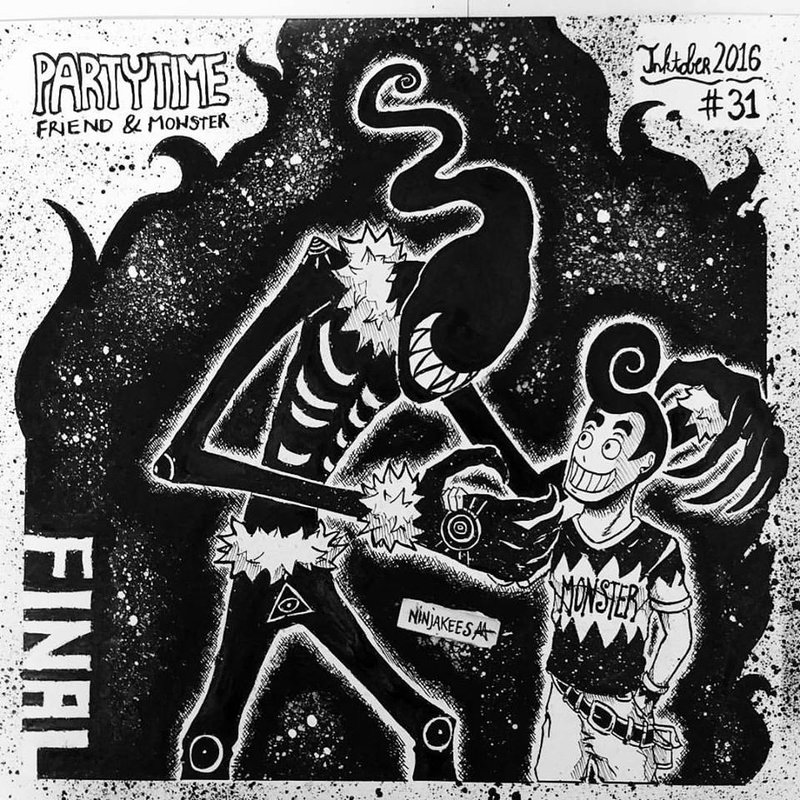 Watch
FINAL!🌟 INKTOBER#31 - Friend & Monster,

Final Piece of Inktober! With all the pieces, i drew them as if they where the actual Intro Pages for the MangaComic Series i am currently drawing, "Party Time", and by adding two key words of two different Inktobers lists, the official one by "Jake Parker" and the list of "Sonya Kinsey" from the Facebook Group Manga Artists + the keyword Party Time for every single one of these, made it just way more interesting in my eyeballs. With this one experimented with some new magicstuff and after this, editing a few minor tones for some inktobers and then combining them all in a book!😃

YESsSss!☆ I am so happy this is done! It was real fun, but i am glad it is over, now i can fully focus on the main course, called, "PARTY TIME! YEAH!!! Thanks for watching and following the "Inktober Party 2016" so far, my fellow NINJA M8's! NINJABOX!👊❤ DIGITALLY!😃😎🎶🌟 Until next year!😉

Streams @ Twitch : www.twitch.tv/ninjakees

Inktober 2016 :


Daily Sketchbook Drawings :



Other Sketchbook Drawings:





TWITCH : www.twitch.tv/ninjakees
( Lately been streaming allot, like every day)

YOUTUBE : www.youtube.com/c/ninjakees
(Where i share MangaVlogs, Vlogs, Speeddrawings, Ect, Still experimenting with it...)

SOCIAL MEDIA
(For The Party Time Process, Wips, Sketches, Process, Inks, ect...)

Twitter : twitter.com/ninjakees
Instagram : instagram.com/ninjakees
Facebook : facebook.com/ninjakees
Tumblr : ninjakees.tumblr.com

Quite the lovely creture.
Reply

Can't wait to actually read Party Time.
Reply

This reminds me a lot of the Summerween trickster from gravity falls. I don't know why.
Reply