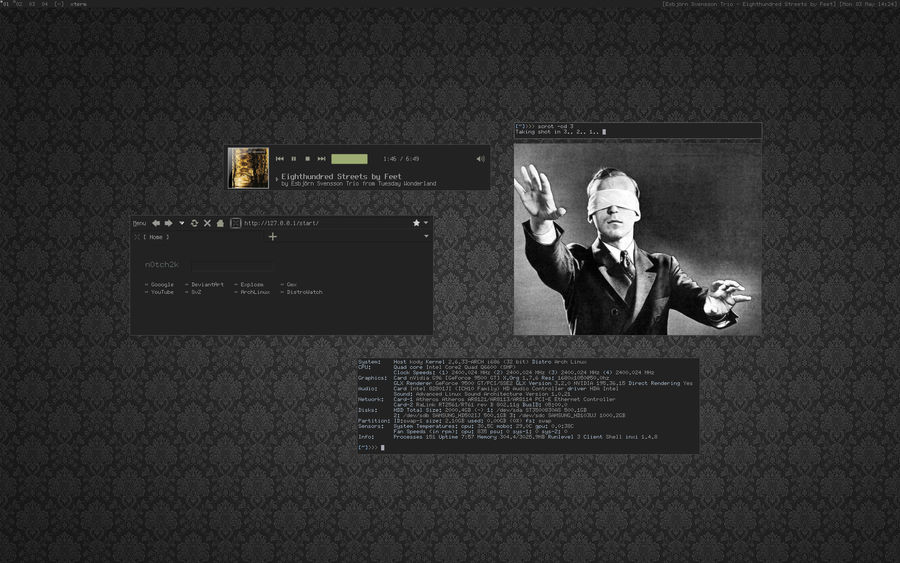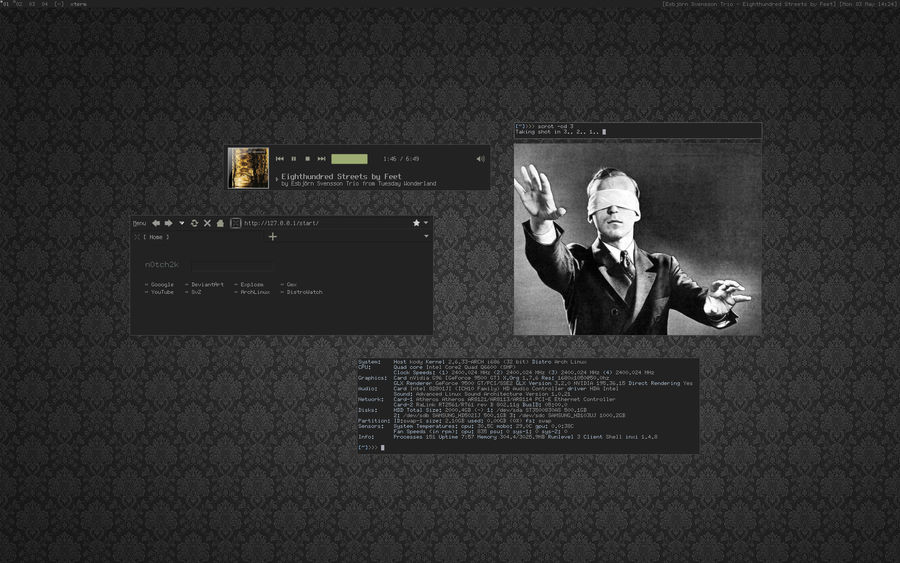 Reply

Reply

It's Arch Linux

Reply

ahhhh sweet.. will have to give linux a try one day..

Reply

I'm sure you won't regret it

Reply

It will take some trial and error.. but i think i will love it! but just a stupid question..... if I run linux on my hp laptop (which i use for gaming mainly) will I still be able to play games?? wont matter if i cant, cos im buying a new rig soon anyway.. but im just curious if you can still run (steam) games on linux. cheers!
Reply

Well, you could install linux on a seperate partition next to your windows or you could use "wine" which is a program that allows you to play windows games on linux.(not all games work perfectly)
Reply