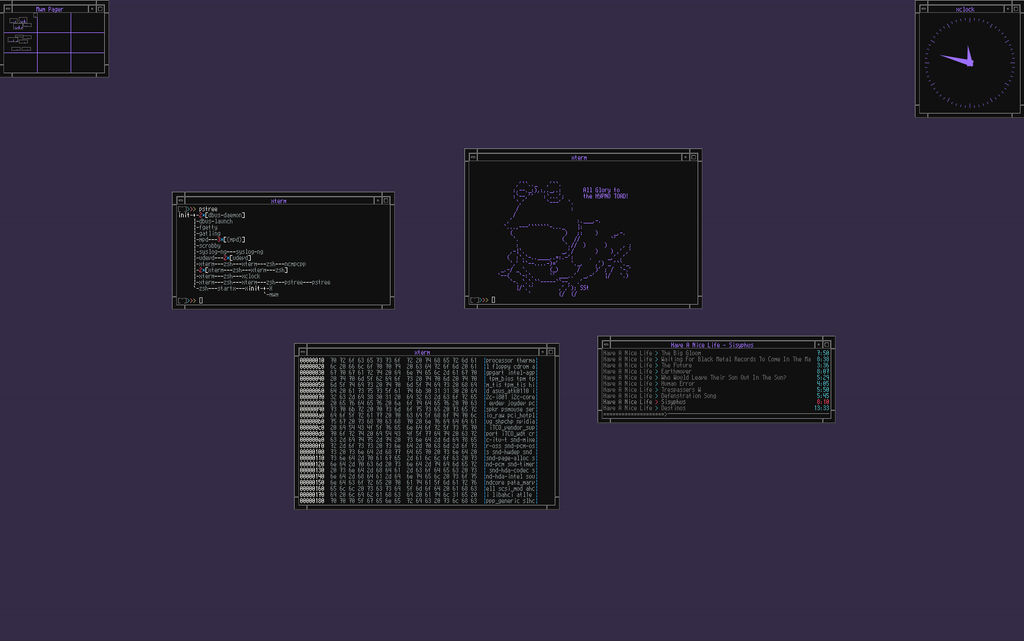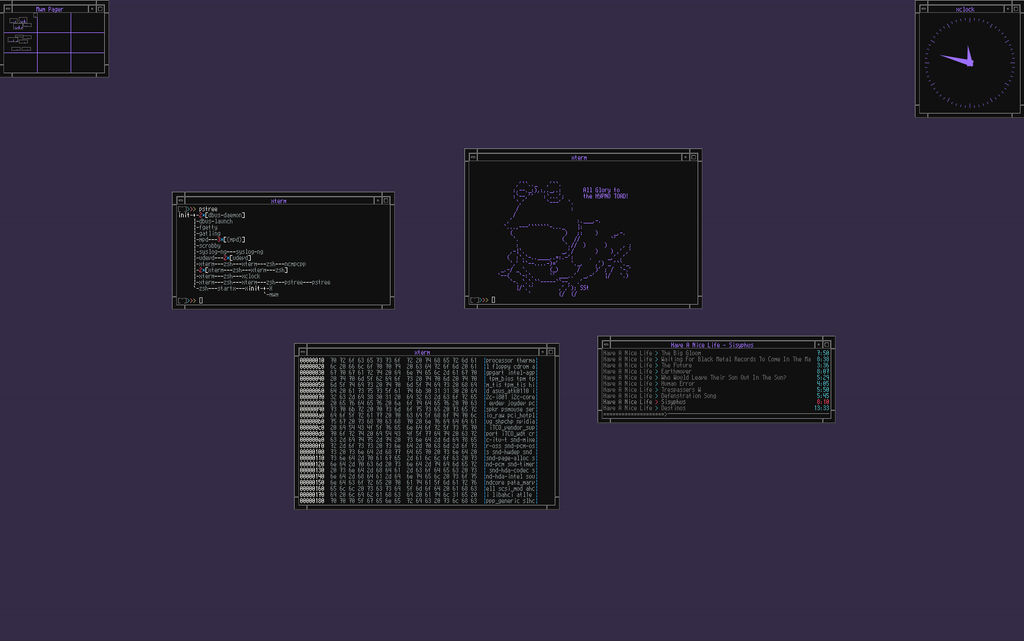 There's nothing to see here.

I love it! those window boarders make it look more useable for some reason.. I dont suppose you can put shadows on the windows in dwm? that would look tasty!
Reply

ok now i realise its mwm not dwm

Reply

It's actually possible, both in mwm and dwm.
Xcompmgr can render nice shadows but i've only used it once (with dwm) because i'm not a big fan of shadows etc

Reply

This is great. What wm are you using?
Reply

Nice shot! And superb song!
Reply

Looks quite nice


Reply

Just saw the deviation title

That's how it feels trying to configure MWM... I'll update my screenshot too, just to see how far I got in a couple of years of trying

Reply