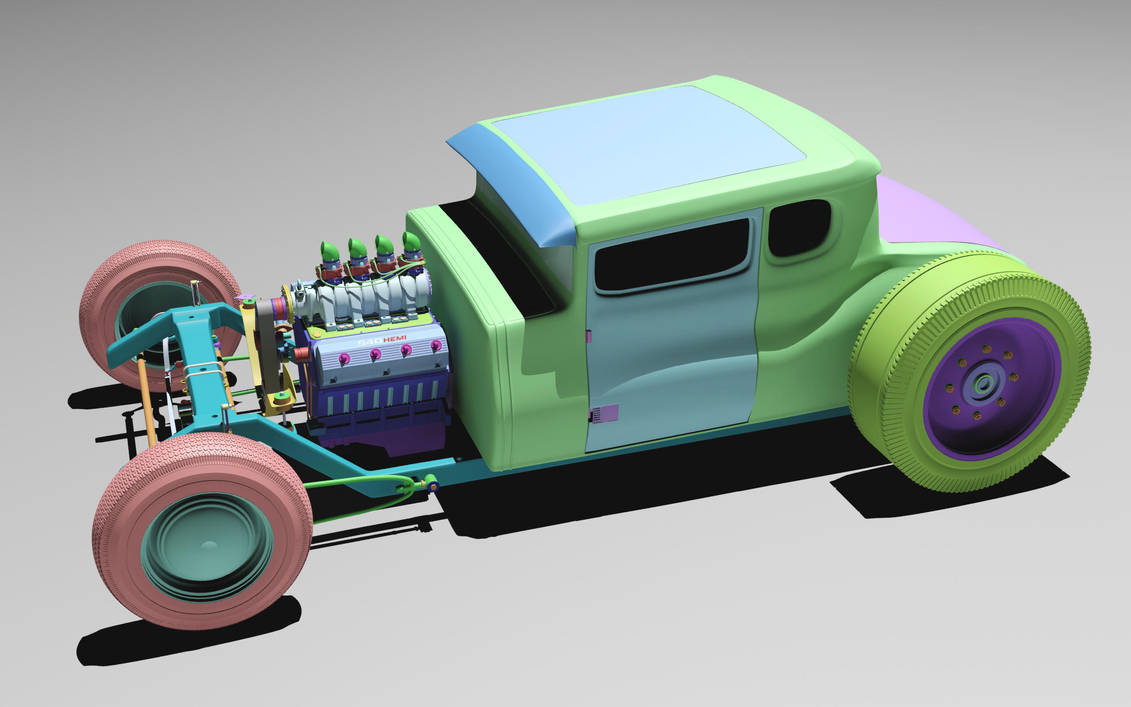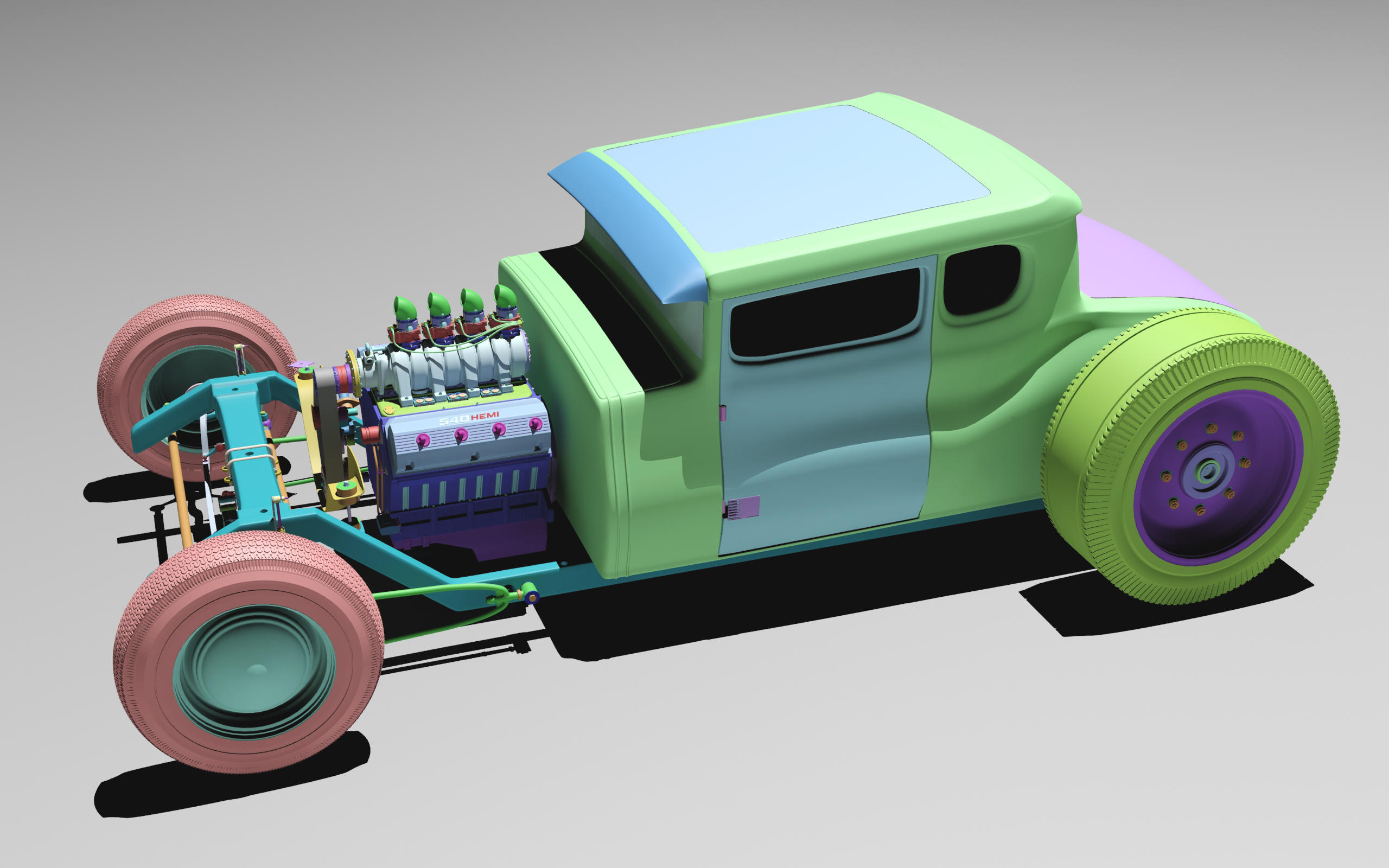 Watch
Always been a fan of classics, muscle cars and hot/rat rods, probably the only types of cars that actually interest me in any way at all

This started out of curiosity, but eventually turned into one of my assignments for the Uni and now back to the personal projects folder. I've spent around 2 months on it so far - on and off during the Uni. There's still lots left to do - some exterior work, interior, some of the components do not currently work as intended. And yes, it's meant to be a fully functional car! Can't wait for it to be finished

I'll be posting more updates as I go along. UVW unwrapping's and texturizing everything's gonna be Hell, but where's the fun without a bit of a challenge? XD
As always, thank you for watching

Hope you like it
Software used: 3ds Max
No special lighting used, just a simple street light setup.
This is a custom made, own concept, inspired by real builds and their build order, but in no way identical to any model made so far.
***CRITIQUE IS WELCOME. Please just keep in mind this is far from finished and some of the stuff may be off.

First off, great modeling so far! Awesome attention to detail! Secondly, That bulge you have going through the door and quarterpanel is really neat, I sure haven't seen it done before, it's impressive how many ways there are to make such similar shapes.
Can't wait to see it finished!

Reply

I love this so much, the detail is amazing. My uncle is actually building something similar to this, and it's nearly done, so it reminds me of it.
Reply