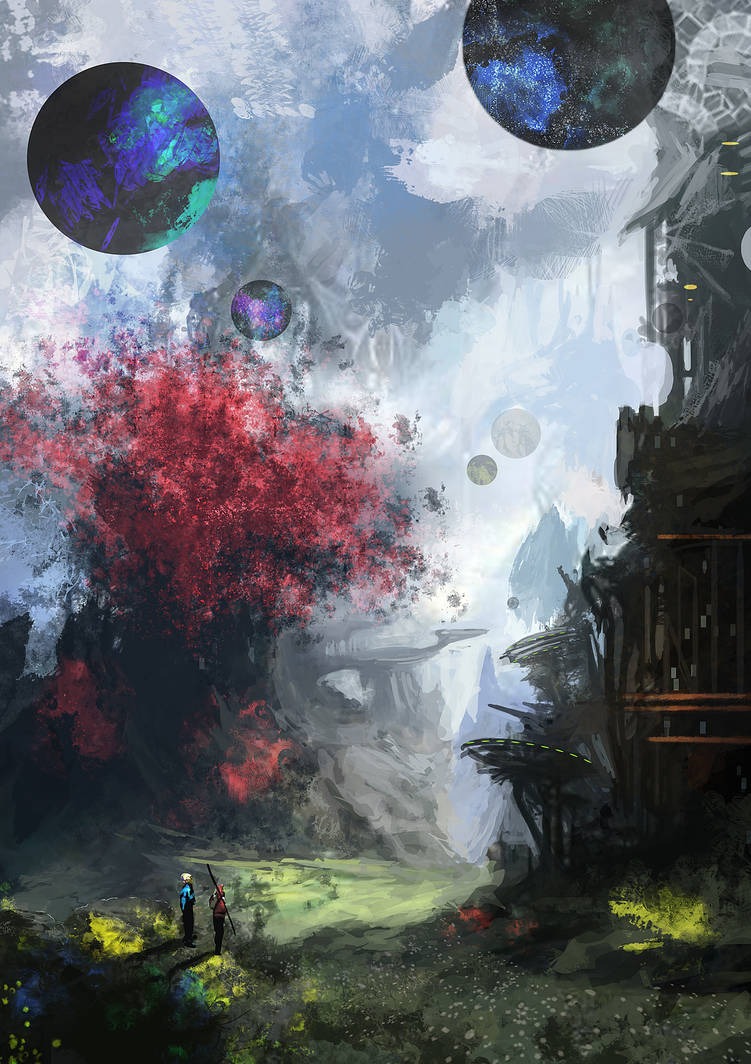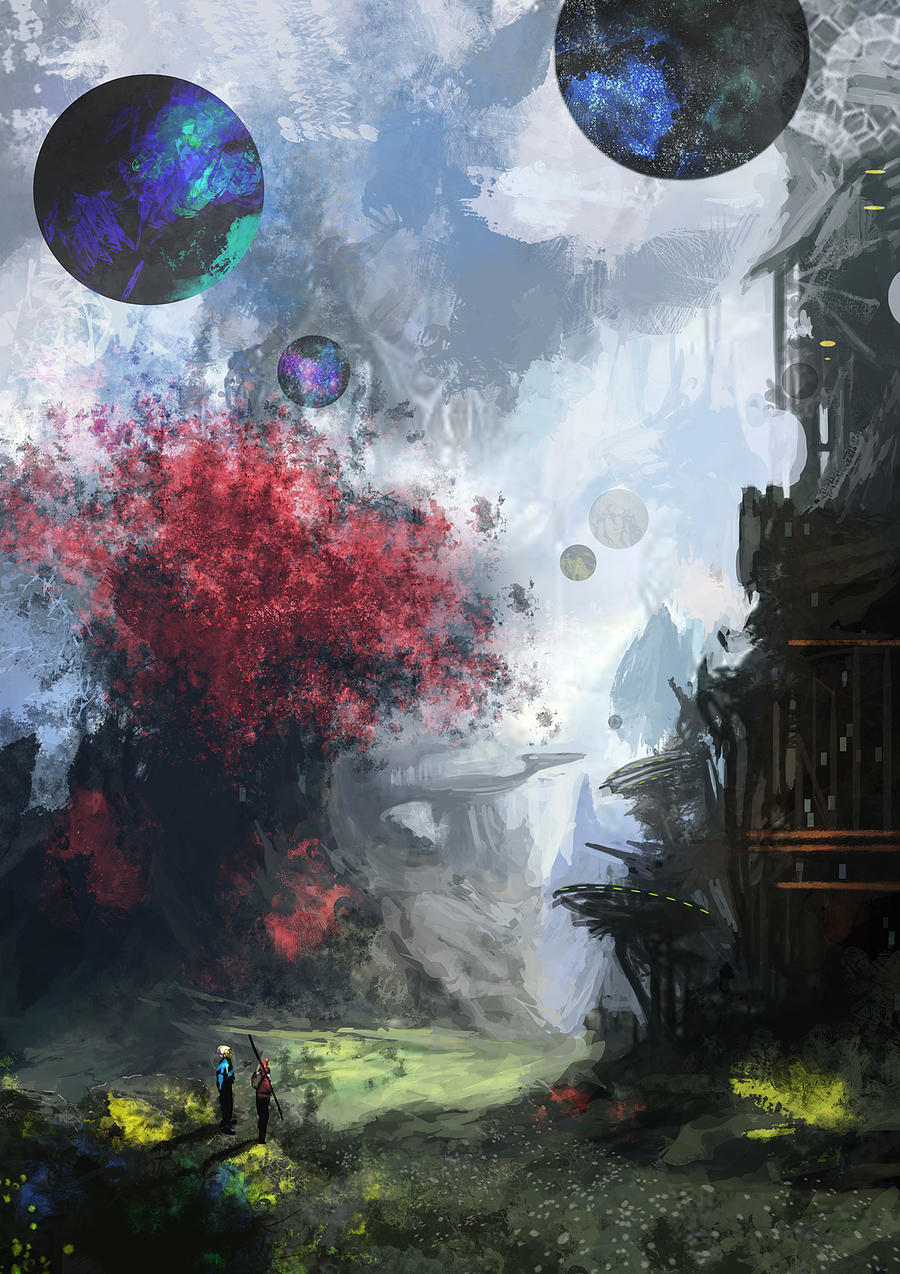 Watch
Since I've been kind'a lazy these last few weeks, today I decided to get off my a$s and start working harder...and thank God I did, haha. I finally managed to paint two scenes in a single day

As you can see, this time I went for a more abstract setup. Don't try to make that much sense of it, just enjoy and, as always, thank you for watching

PS: Used some of

~
velvetcat
's brushes throughout the painting. You can find them here
[link]
žion=&global=1&q=velvetcat#/d298fus. Thank you once again


Reply

You have some amazing talent and your creativity is insanely wonderful!!!
Reply

oh, why, thank you

Reply

Happy Birthday!!!
Don't be shy I am a giver of amazing words!!!
Reply

Thank youuu

Hello giver of amazing words, I am a rather shy fellow, nice meeting you haha
Reply

Well shy guy..nice to meet you too!! Shy is a cute thing..I used to be but I am pretty friendly if I
want to be!
Reply

I've been worse

Up until college I was so afraid of opening my mouth I wouldn't even talk on the phone with friends. Take that for an extreme case of shyness, haha
Reply

Reply

Reply

holy hell.

That's cool.

Nice job! What did you use for this?
Reply

Heh, ty

I switched over to Photoshop CS5 some weeks ago. I've been workin' with Corel Painter for a year and decided to go with the popular choice, meaning PS

Reply