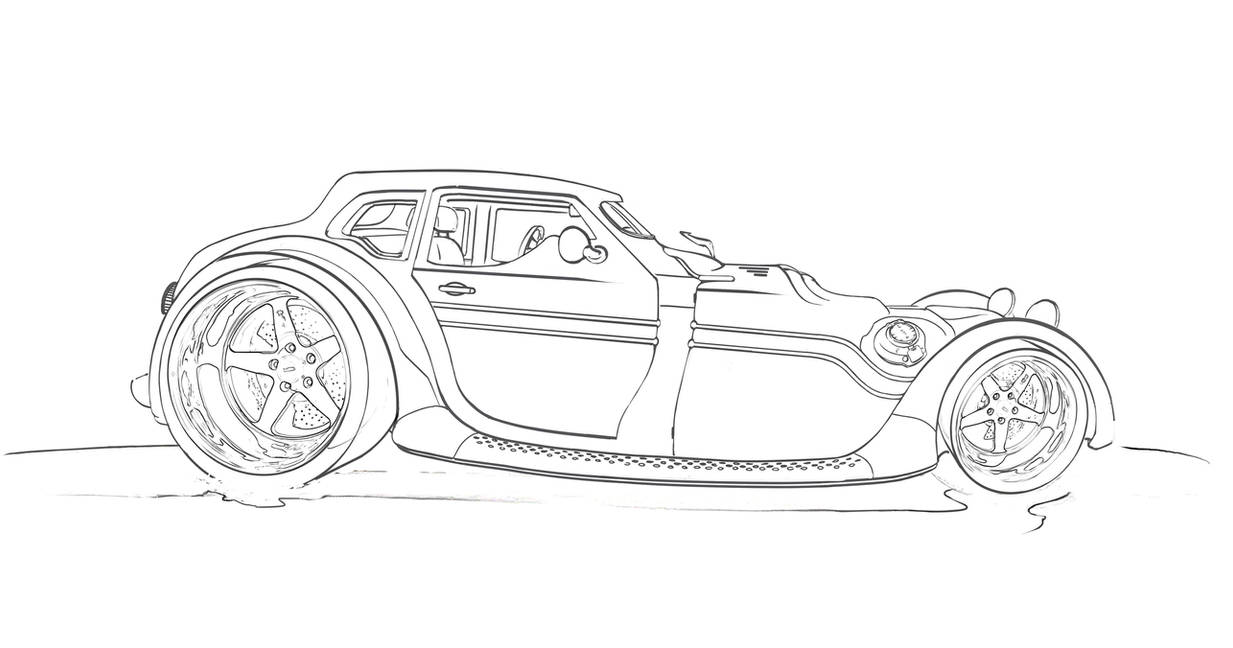 Watch
It seems like practicing and learning about perspective and vehicles for God knows how long has finally paid off

Since this is not my regular cup of tea I guess you're wondering if it's just one of my random doodles and stuff. The short answer is no, you'll be seeing many more of these in the following months. Trying to learn some new things, so please bear with me.
Now, about the artwork itself. I decided to try and mix a bit of old and new in one single concept. The rod's pretty much based on whatever old-school hot rod you can think of, with a twist, of course. We'll see how that works out after I finish colorizing the whole thing... and yes, this time I'll really do it! There are a couple of things in my gallery that I said I'd colorize, but they weren't quite worth it. I'll give this one a shot though, already done some parts of it earlier today.
Critiques are welcome! Bash me if you need to.
As always, thank you for watching