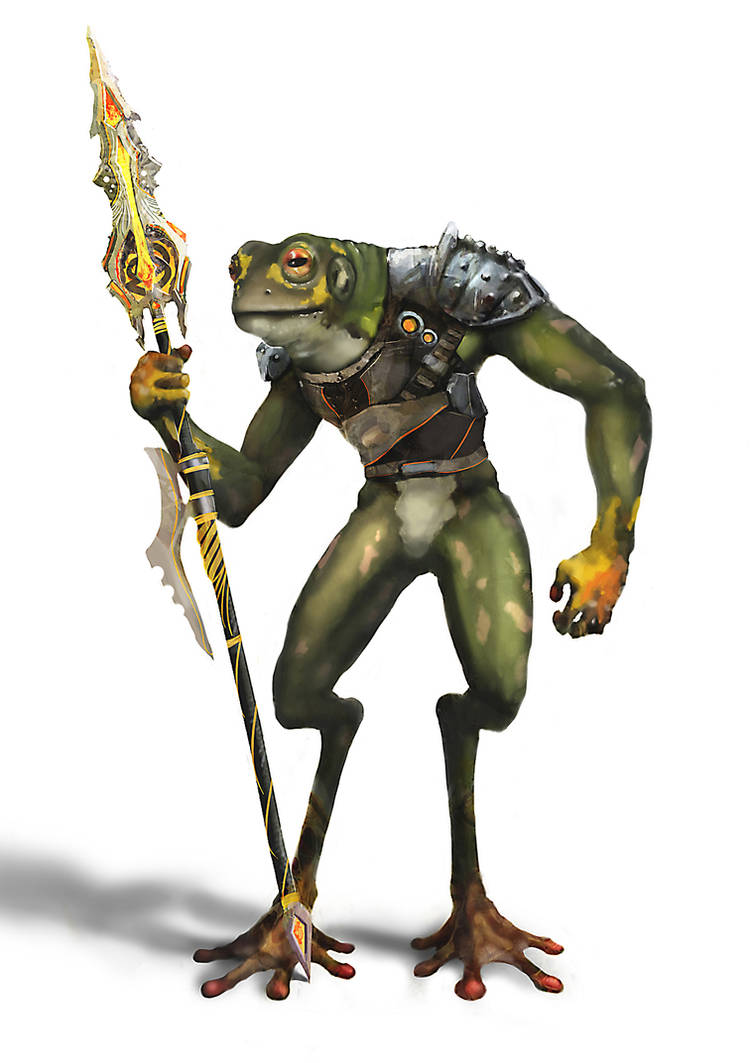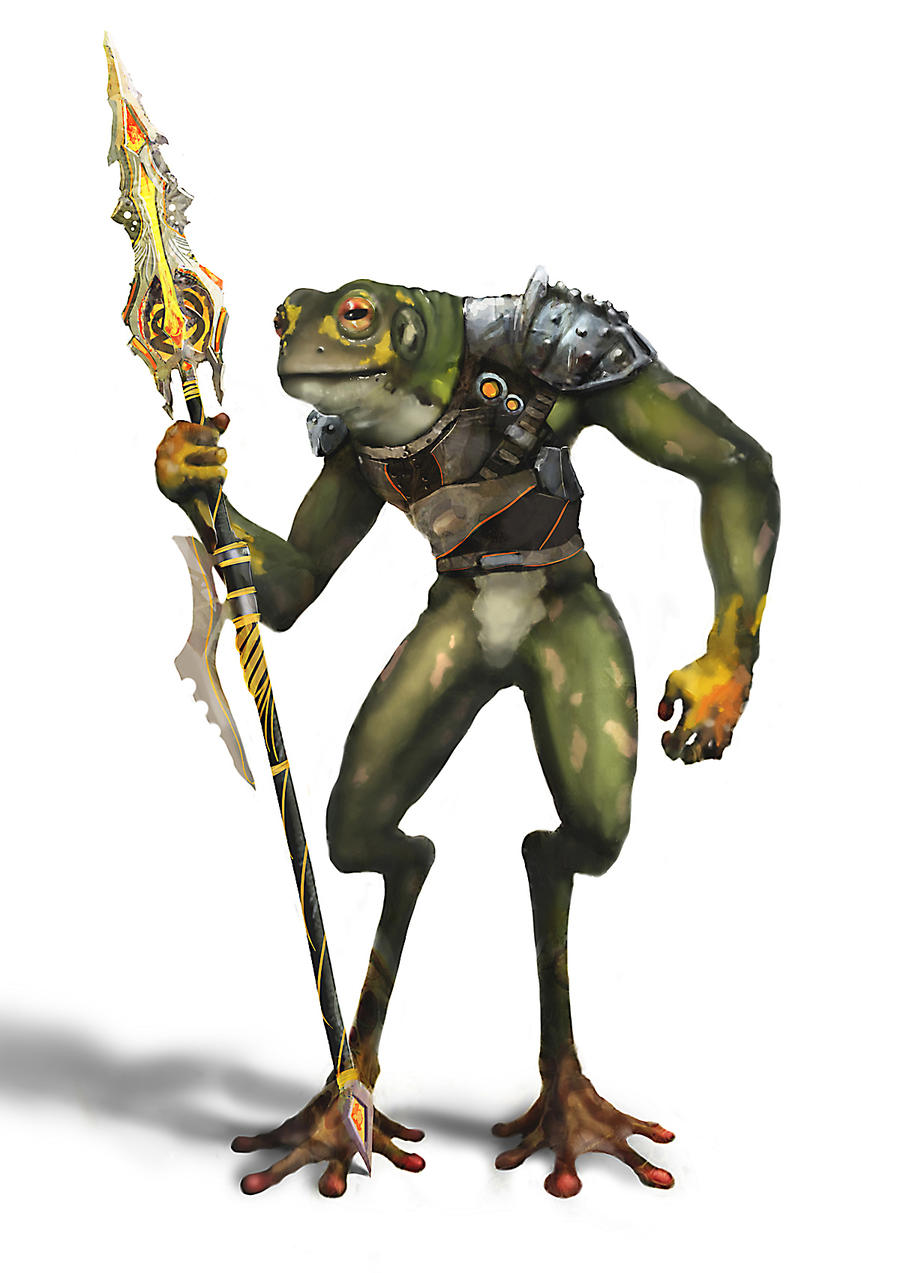 Watch
Comission for
[link]
- comissioned by

The character's details were requested as follows: the character is a Tulh warrior, a humanoid with the basic appearance of a frog wielding a futuristic spear. Its skin is made out of different patches of greens and browns and the armour (leather with plates of metal joined to it) is covering his torso and shoulders (pads). White background.
Honest to God, I never ever felt so good when painting something

I almost couldn't stop

There's one more commissioned character that will be posted in a few days. Stay tuned!
Thank you for watching


This guy is AWESOME!

Reply

I LUVZ it!!!

Amazing detail dude!

Reply

Reply

uuh la la !! what have we here...

a nice character design I see! Force is strong with you n-deed

Reply

Cool stuff, I did the more archetypal Boggard last year it was pretty fun
Reply

Heh, thanks

Designing characters is fun indeed. Last year I was so afraid of doing it that I was only painting environments

Reply

Going by the details description; I think you pretty much nailed it.
Great job!
Reply

Thank you! It was...strange following directions for the first time and really going for a certain look rather than anything that looks best.
Oh, and that fox lady rocks

Congrats!
Reply