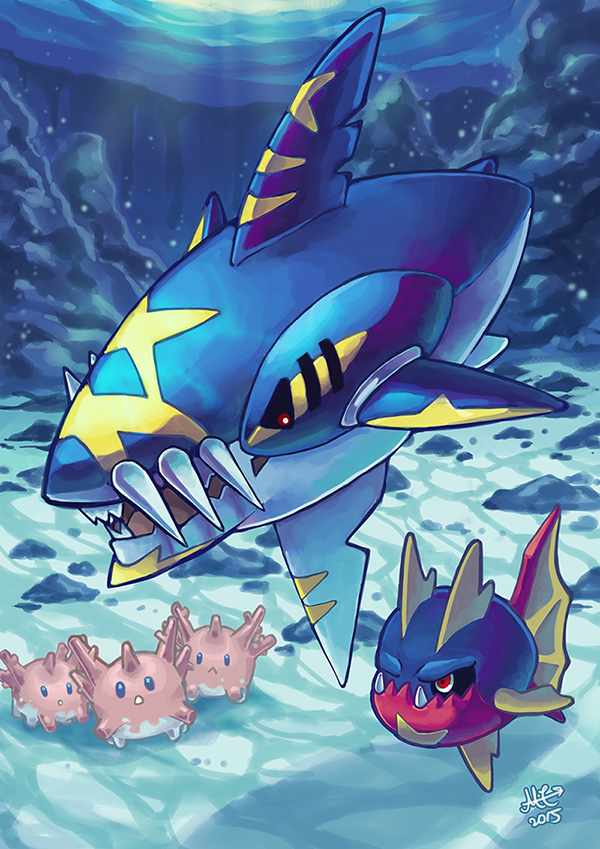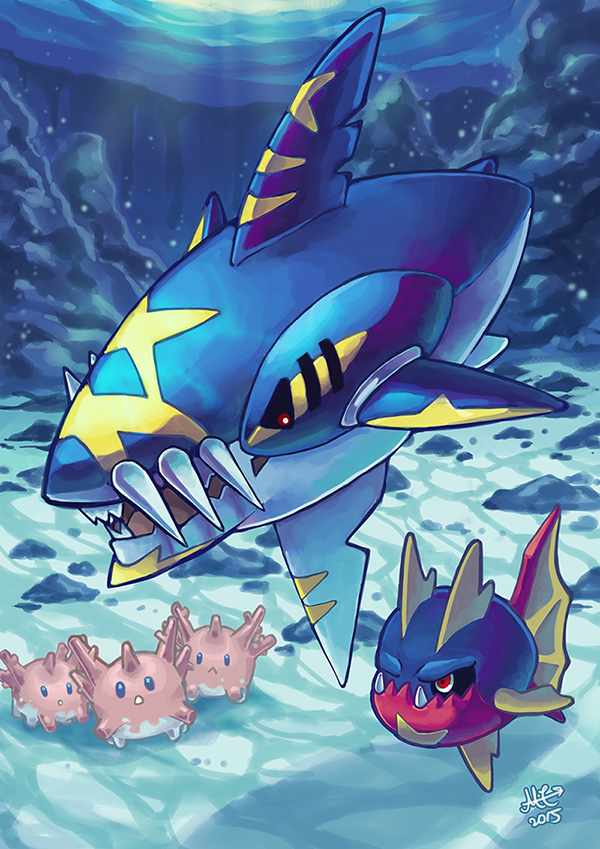 As I have mentioned once in this entry -->
mz15.deviantart.com/art/Battle…
; I worked on Pokemon artbook project for a while. It goes by the name Mega Evolution artbook, which contains all the recent Mega Pokemons with awesome works from various talented Thai artists.
Now we're selling it worldwide! The artbook is available for PRE-ORDER!
If you are interested in our artbook project, please check this link
goo.gl/forms/pJVek6KWrr
Feel free to ask me if you have any question about pre-order the artbook

Oh, almost forget...
I've to tag

Head project, lol

Reply

I like how u put them in a natural enviroment and how sharpedo looks like its hunting for prey nice

Reply

Thank you ////v///

At first I'm thinking about drawing Sharpedo hunting small PKMN, but seems that other artists think about that too. I'm searching for references from Google and found out that there are quite a lot Sharpedo hunting pose...
Reply

Wooow, even when Pokemon isn't a series that I like, as always your art improved really well, this portrait is amazing, it looks like a 80's videogame casette cover or part from a artbook, is awesome, the amount of details, the perspective and those little cuties faces >w< definitely this book is gonna sell good

Reply

Lookin' good! Mega Sharpedo is a pretty awesome Mega.

Plus those Corsolas are so cute, omigosh.
Reply

Thank you very much! To tell the truth, I prefer Corsolas than Sharpedo... lol
Reply

Reply

The coloring is great

But also the Pokemons are drawn awesome!*u*
Reply

Thank you very much ////v////
I also have another version of this picture but it's so bad that I'm too embarrassed to post it in DA
Reply

ลงสีบรรยากาศทะเลสวยดี ชอบๆ

Reply

Reply