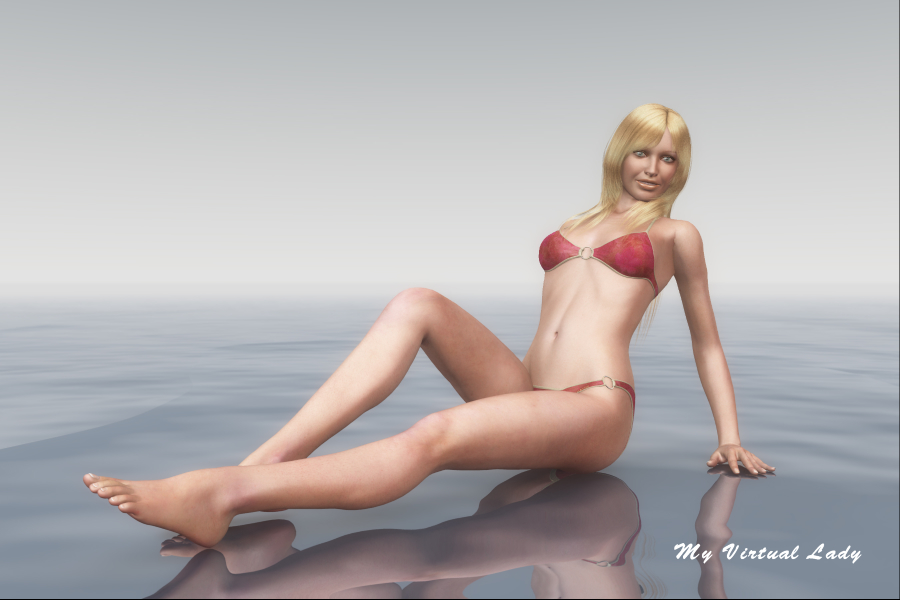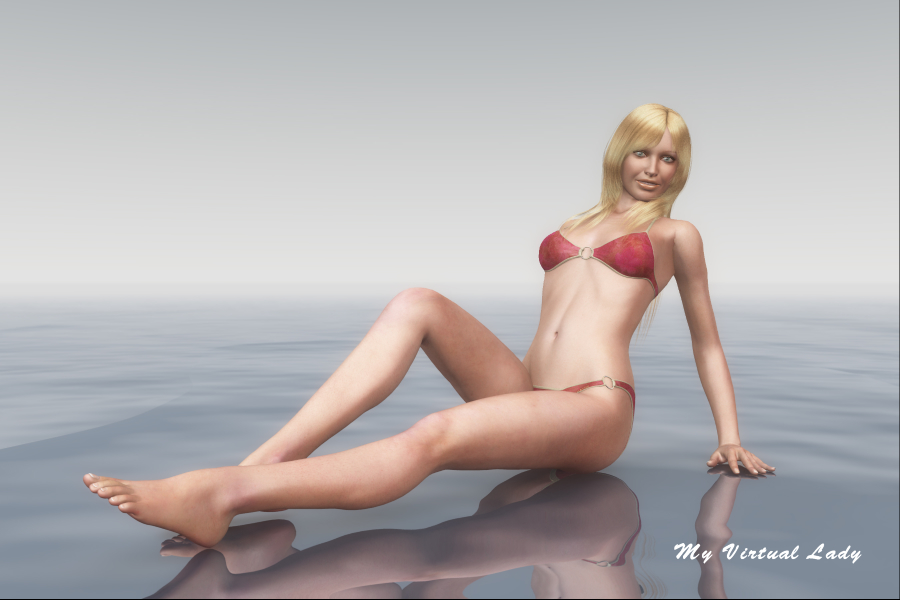 Watch
Victoria in the Fog is a frosty scene using fog and hight ambience atmosphere in Vue 6.
My Virtual Lady
[link]
DAZ Productions Models used :
Victoria 4 Base
V4 Basicwear
Radiant Jaguar Hair
V4 General Pose
Softwares : Poser 7 - Vue 6 - SkinVue 6

Reply
Love the mirrored surface...
Reply

Hi ~st-bewolo
You loved the mirrored surface...Thank you for this.
I used the Distant Water material from Vue 6 liquids materials. DAZ Productions 3D models and Vue 6 3d environment software + Skinvue plugin are really pretty good to render such a scene.
You can see other lady draft render in my website
here!
Best regards
My Virtual Lady
www.myvirtuallady
Reply