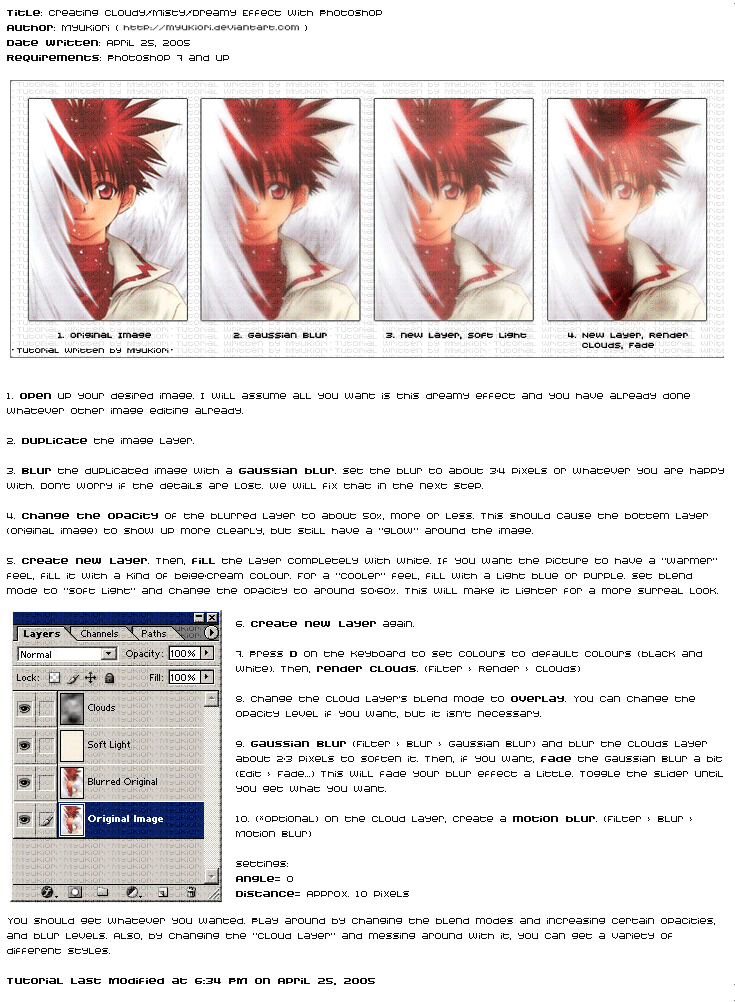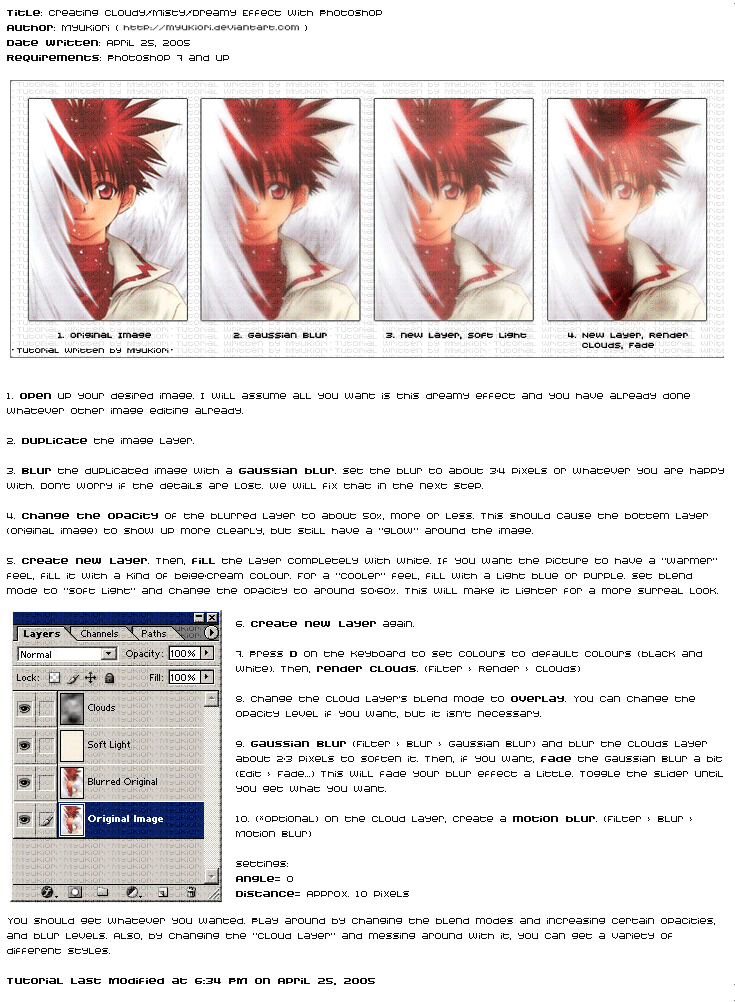 Watch
FULL VIEW or download to read.
If you use this, I'd like to see the finished product, so note me or something.
Made with Photoshop 7.
---
Close up on the examples:
[link]
Screen shot:
[link]
---
Image size: 176 KB, 735*1002
Preview Image from: Boyis.com, featuring Bottle Fairy
Featured Character: Daisuke Niwa, from DNAngel
Pixel font used: Redensek
Daisuke and DNAngel is (c) Sugisaki Yukiru
Tutorial is (c) Myukiori, me. Please do not copy, redistribute, claim as your own, or alter without my permission.
---