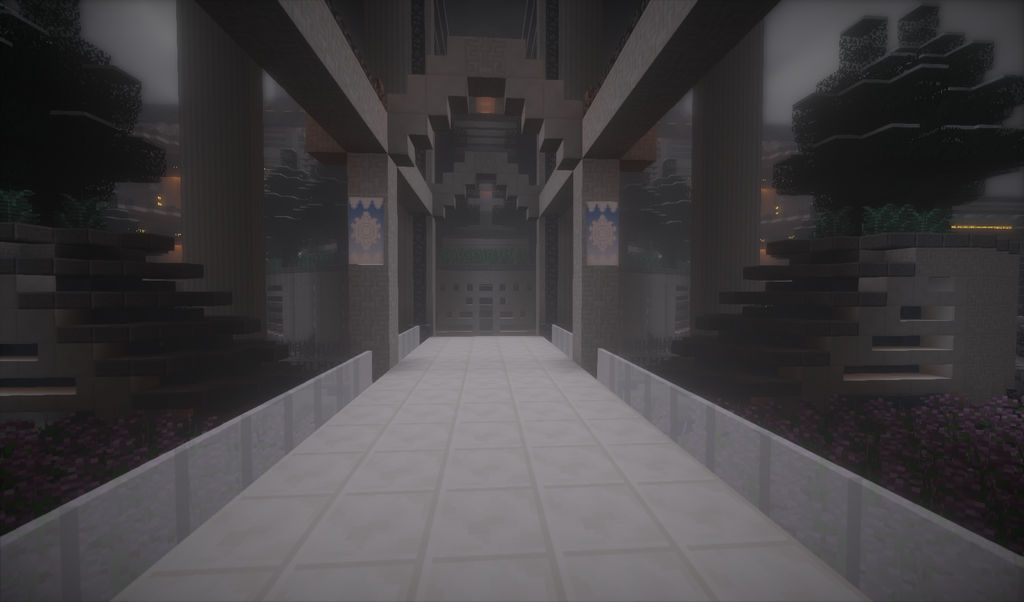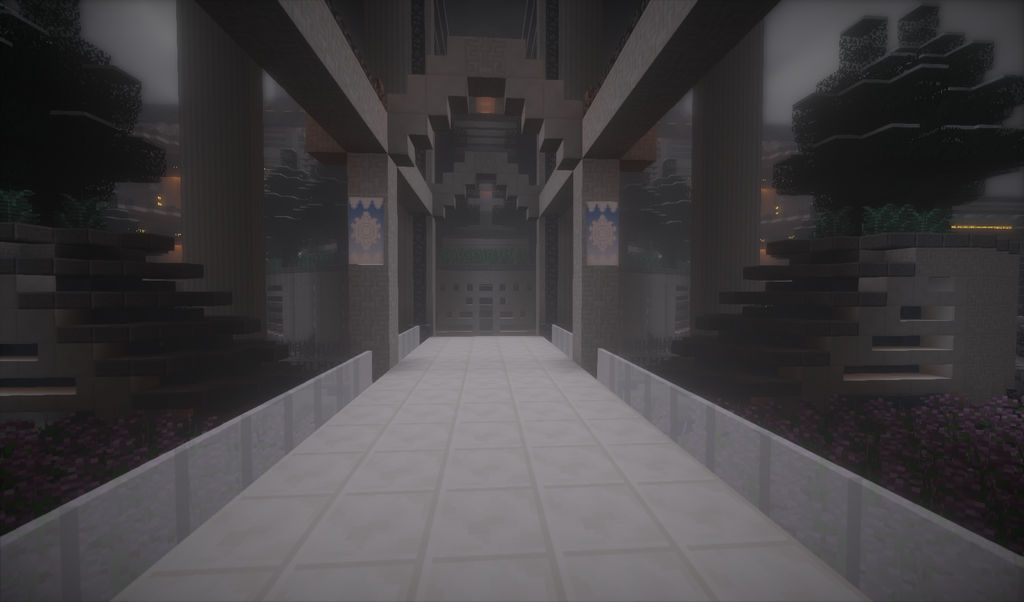 the banners are a nice touch
Reply

Hmm, more flowers and even leaves in the middle of winter...
Reply

thee are flowers that bloom in winter
Reply

LOL in this case they are fake. The only thing that grows around the core, due to radiation, are mushrooms. But for the sake of the scientists, they put up fake shrubbery to make them feel more comfortable. As far as my lodge goes, I've been switching out flowers with bushes on the outside

Whitestone originally came about because of a nightmare I had. At first I tried to make it dark like in the nightmare, but then as I was building it took on a life of its own. It became beautiful in design, but I still felt like something horrible existed in its presence. There is no way being so close to a core that large wouldn't affect everything around it in some way. The scientists get paid well and the jobs are considered the best of the best, but what they get paid, compensates for the years they will never live. Mushrooms thrive in the presence of the core, and destroy any real vegetation around them, so they brought in designers to create life-like fakes.
What the facility researches is pretty much everything banned by moral decisions. The core itself for example, has a radiation type in this fantasy world that cannot be contained in any way, shape or form. It only degrades after a period of time. So a few hundred miles outside of the facility it is safe, and the edges are prime real estate for the scientists, because they receive little to no radiation.
The story has developed over the years, but I usually don't talk much about it lol
Reply

Where does the snow come from then...?
Reply

It still snows there, but usually melts unless far enough away. The fake trees are far enough away from the core itself that the snow won't melt, especially since the control crystals are keeping it within a reasonable temperature

Reply

Sooo, +0--1 degrees are reasonable temperatures?
Reply

In my case, where I grew up, it snowed between 30-33 degrees Fahrenheit. Below that it was just dry and cold, above that it rained during the day and then turned to freezing rain with icicles that took out power lines during the night. So I'm basing it on that experience...which actually means I need to create a large natural body of water somewhere near the structure. Mmk now I know one of the next steps to take after I finish the outside towers. Somehow I always end up brainstorming from these conversations

Reply