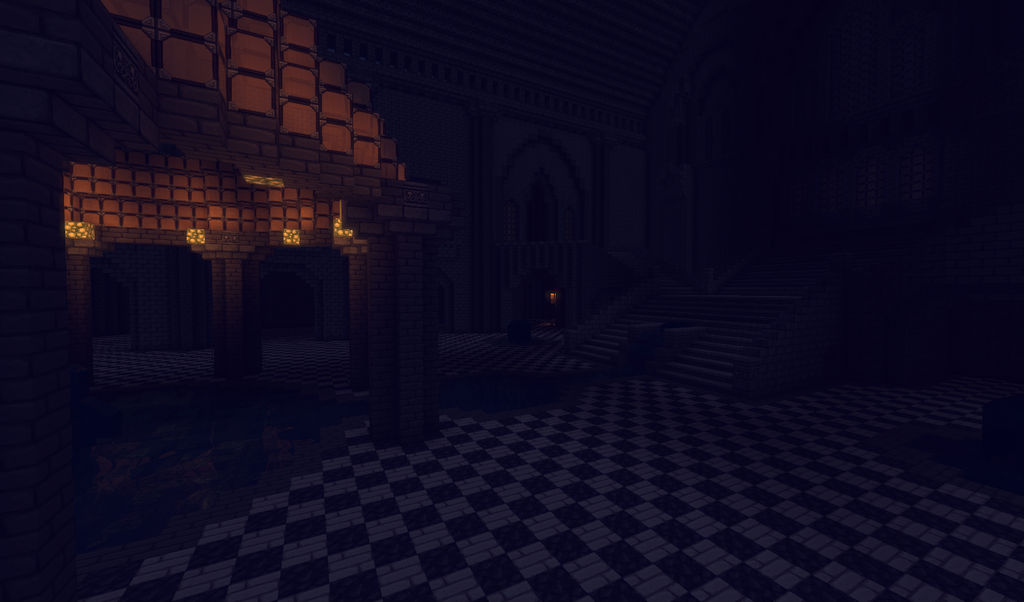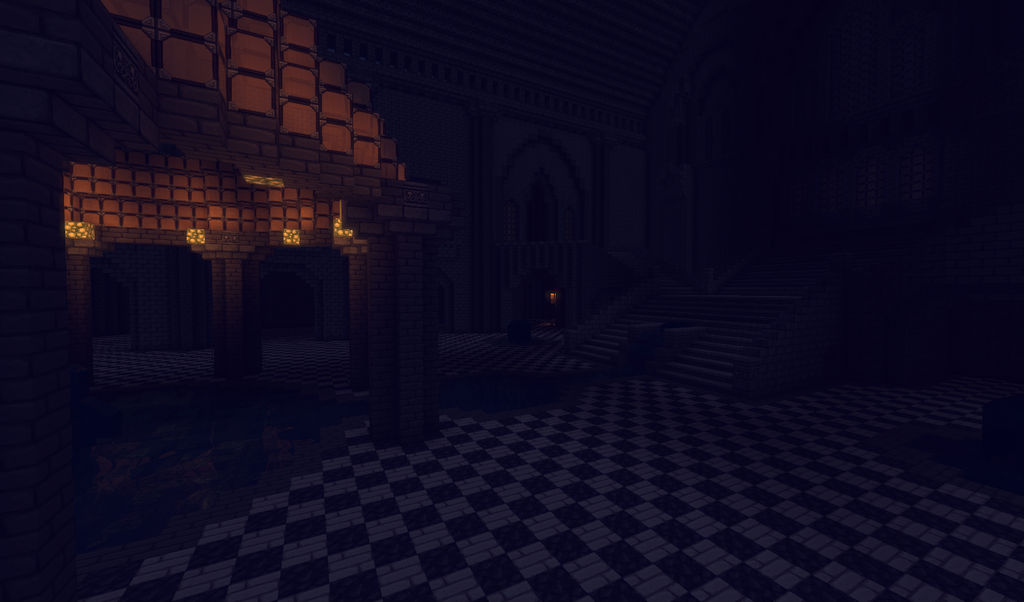 "Join us."

Resource Pack: Dokucraft Dark
Shader: Optifine - MrMeepz Shaders V05 Ultra Plus

Just let me find my chess pieces and then we can play!
Reply

want to play a chess game that will blow your mind? just need one set and two boards. set up both on the same board or one on board a and the other on board b as a variant. when you move once you put down you immediately move your piece to the same spot on the other board ie you move on board a you then put it in the same end spot on board b.
you can only capture pieces on the same board so if you start on board a you can only capture on board a. when you move the same spot on the other board has to also be empty (so you can block moves by making sure spots are occupied) and your king cannot move if moving to the other board would put him in check.
sample built in minecraft using cards for chess pieces.
Reply

Now that sounds crazy and fun! I can barely play regular chess -- I've not much practice at considering all possibilities after every single move, so I'm probably a poor opponent lol I do like the game however, quite a bit.
Reply

Mmk, let me just set up some purifying wards and burn some sage to create a safe zone and you're on

Reply

Reply

Pawn from E7 to E5...I think XD
Reply

Yeah, that's a legit move (though, you mostly write the number first), maybe set up a chess board like I have, now
Knight from 1B to 3A.
Gonna move my pieces now.
Reply

Knight from 8B to 6C~ Had to look up how some of the pieces moved. It has been a while since I last attempted to play XD;
Reply