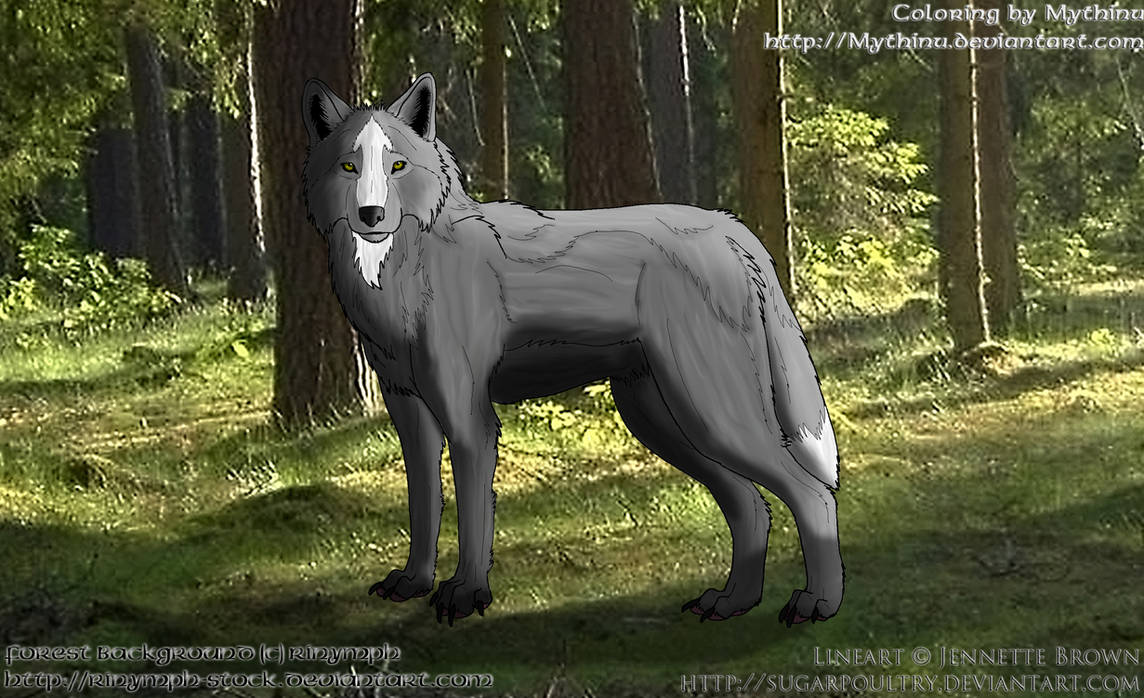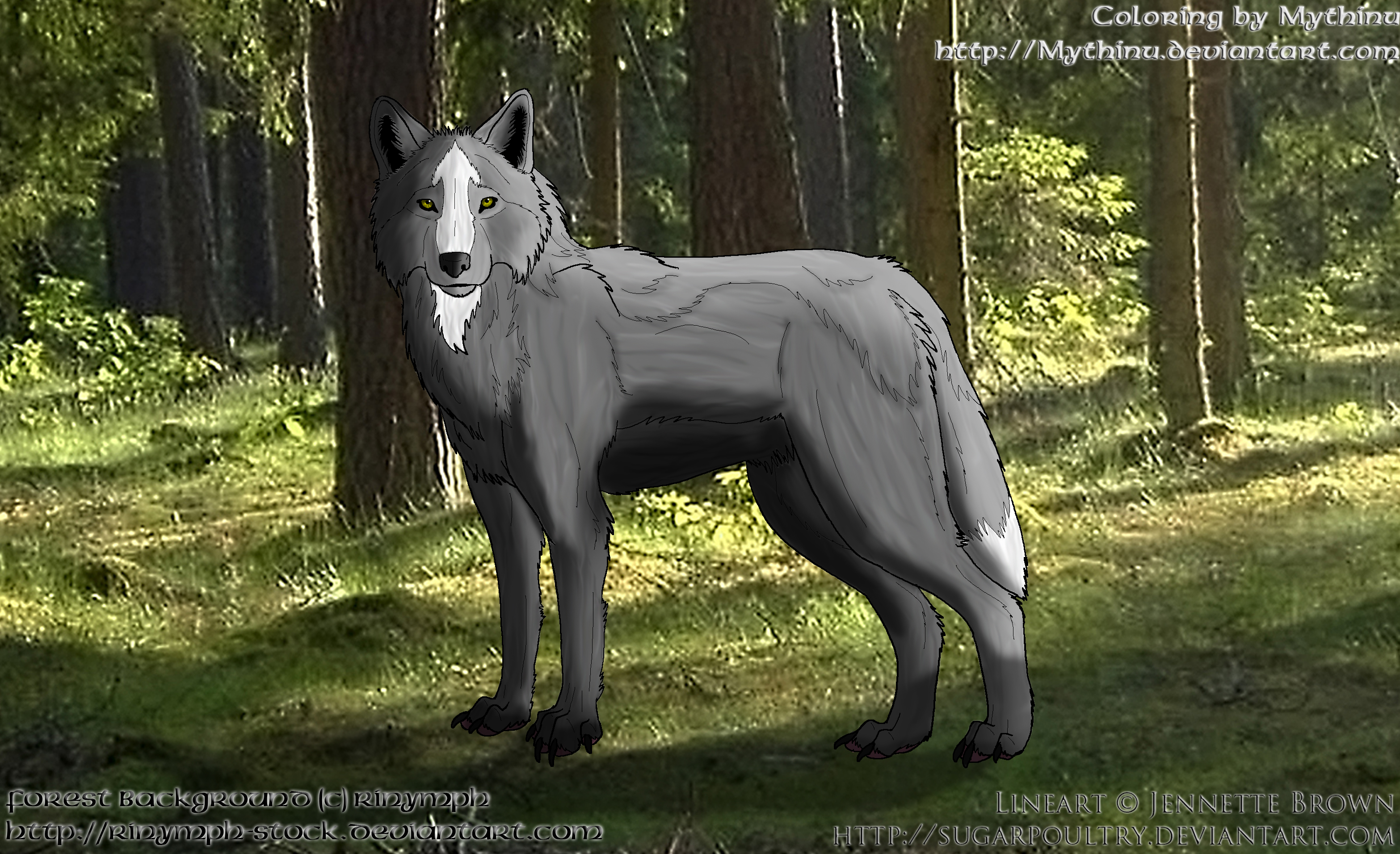 Watch
"I'm not your ordinary wolf. I am a special kind, a rare breed... I am what you call a Fenrir. I am large and gray with white markings on my face and chest. Nobody chose to mess with me when I was a child. I was never to be made a fool of.
"I was once the Tribe Leader of the Forest Tribe in Mythical Forest. I was strong, fast, and courageous. I gave wisdom to my people, and lead them far until came my death. I went up to Heaven like all good men and women did, and when tested for how well a leader I was, I became the 'Celestial Being,' or Guardian of the Mythical Forest. I watch over it and help the ones in desperate need by using subtle actions through other people, or jumping into physical form to save a life, but only when absolutely necessary.
"My name is Landon Rirfen, and I am the Guardian, the Fenrir, of the Mythical Forest."
Lineart:
[link]
Forest background:
[link]
Special thanks to title-registration for the tutorial on the eyes! I love you for that!

~
[link]
Sure, its not perfect, but I'm satisfied with it. :3
Size: 3133 x 1912 pixels (GOOD GOLLY, THAT'S ALSO A BIG PICTURE O_O)