Hello! welcome to my profile !


Blaze | female | 10-15






The pink font decides what the overall status is.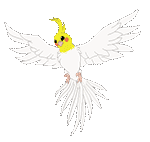 For commissions, see: docs.google.com/document/d/160…
After viewing the commissions, you can gmail (or email) me about commissions, and say which one your interested in, according to the commissions page. Please and thank you!