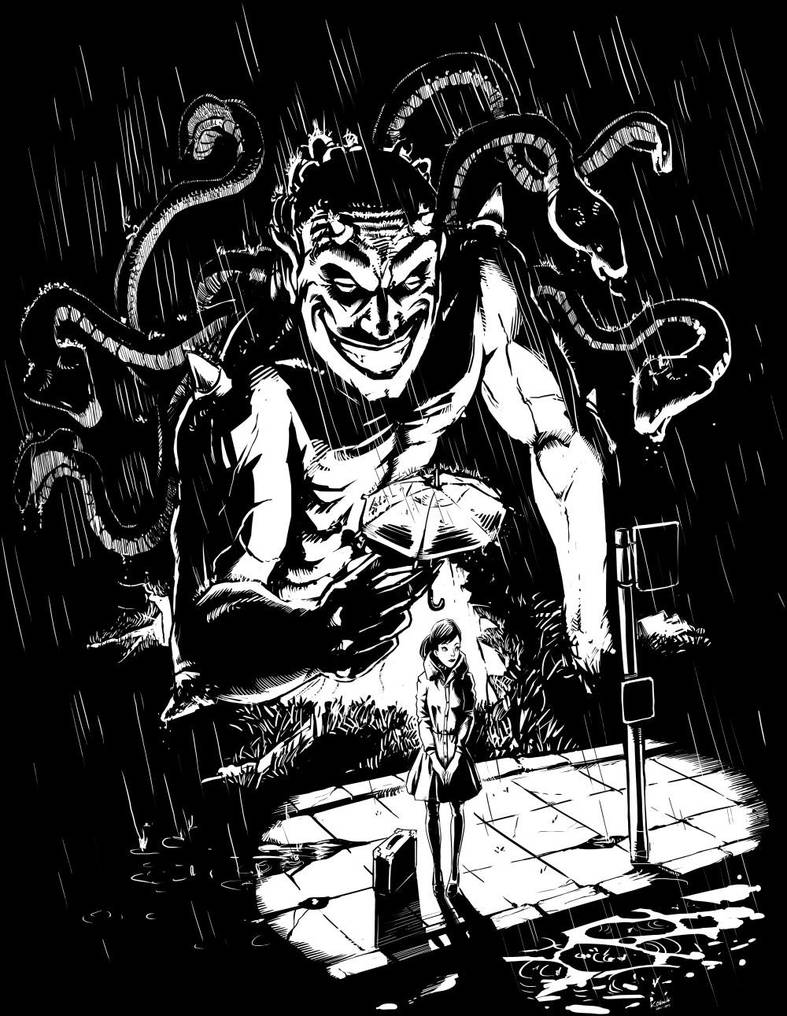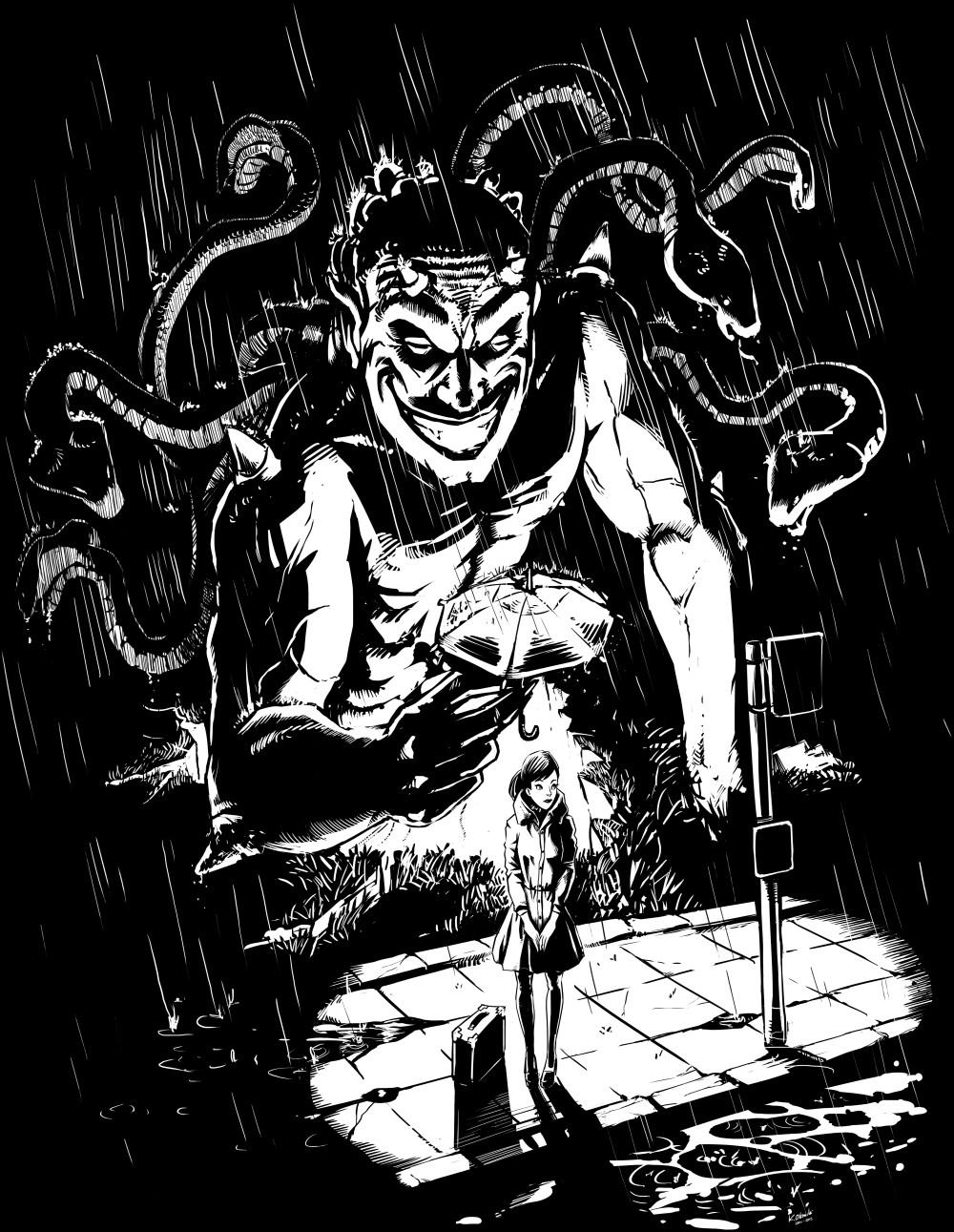 Watch
A remastered illustration I designed as a linocut for my thesis.
It's available as a print at my Society6 store:
society6.com/totempole

W zasadzie to cholernie ciekawa ilustracja. Wielki, potężny i wredny demon z parasolką osłania jakąś samotną laskę na przystanku. Ten rysunek wręcz krzyczy "dlaczego on ją osłania? Czego od niej chce? Kim ona jest? Dlaczego ona jest sama? Czy oni są powiązani ze sobą? Czy ona o nim w ogóle wie?" Założę się, że ten efekt był przynajmniej jednym z celów ilustracji. Dobre. Pozdrawiam!
Reply

Ta ilustracja to poprawiona wersja mojego linorytu z obrony dyplomowej. Jest powiązana z historyjką:
"Calm on the outside,
inside she savoured every last breath,
every last fragrance of wet, night air.
- This was your last wish - hissed the creature -
Now you are mine."
Reply

Wygląda świetnie, wielka szkoda ,że zapewne nie masz czasu na robienie więcej takich ilustracji
Reply