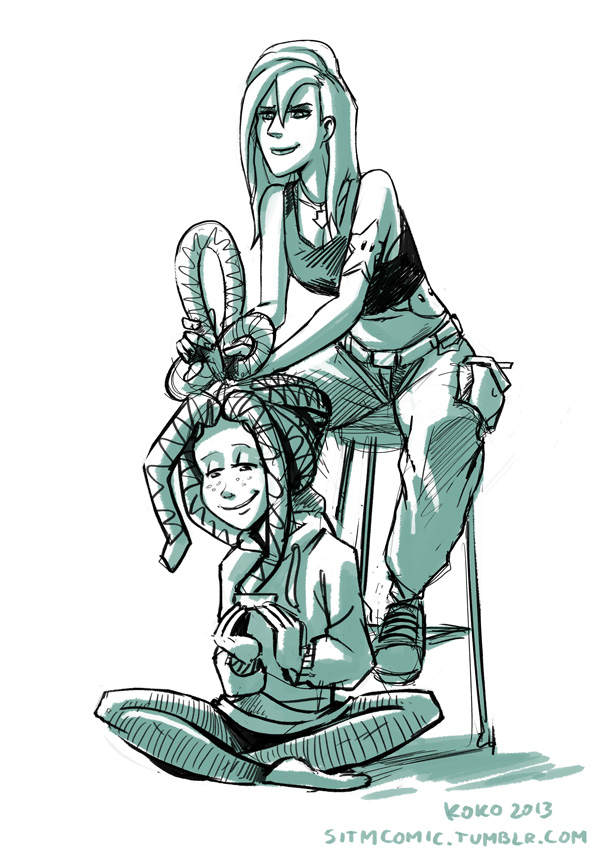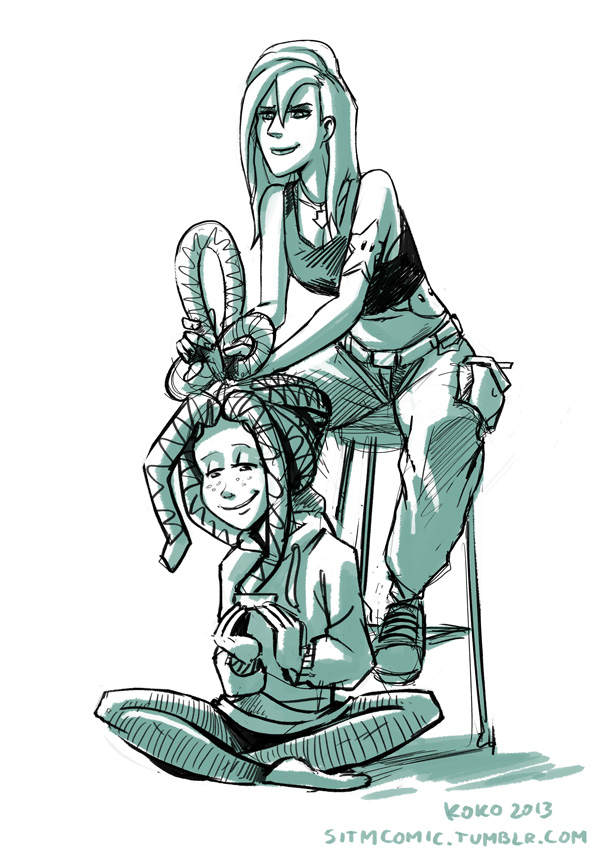 Watch
Hey everyone! As you can probably see by the state of my gallery I make far more comics than I do any other art. Rarely any of the pages get posted here on Deviant Art, because I don't think it's very convenient to read them here.
The comic will be updated 3 times a week, but updates daily for the duration of its prologue (which ends on DEC 6).
Above illustration features two female characters from SITM, John and Paula.
The project is really interesting for me, in some ways it's the most mature comic I've ever done. Making the characters age 20-30 really changes the atmosphere and themes. No worries though, the humour should still be as juvenile as ever.