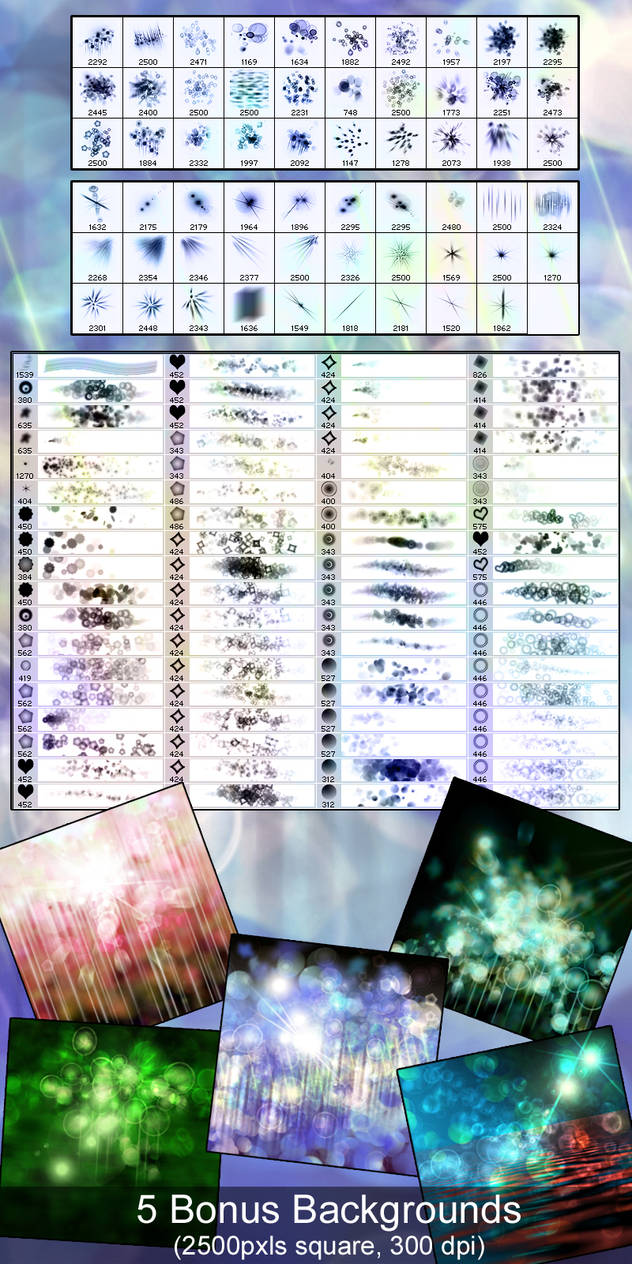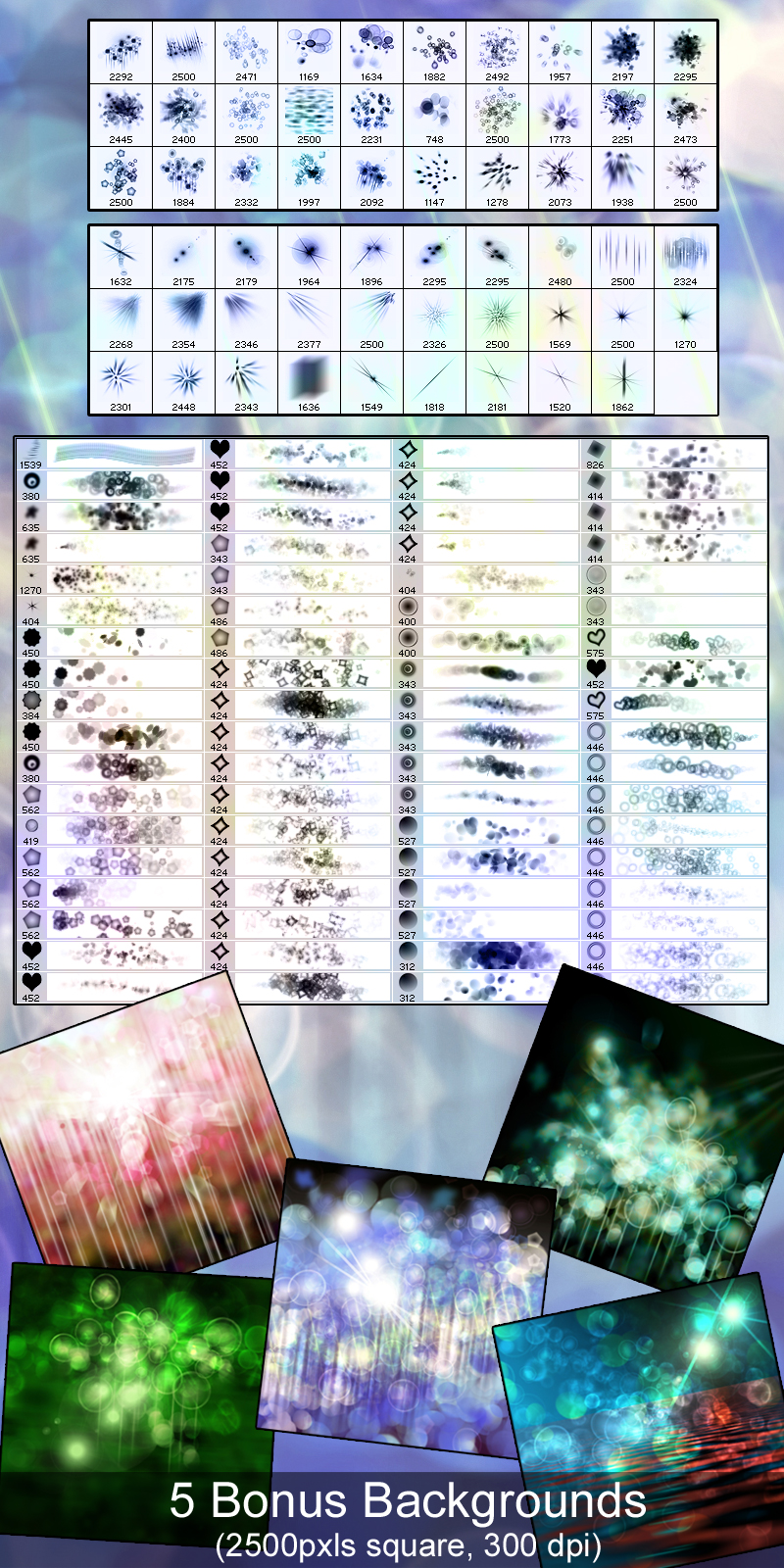 Watch
These Brushes will be available in my Renderosity store real soon [link]
This set contains 72 dynamic Bokeh brushes and 59 stamp style brushes of bokeh and lighting effects. The brushes have been saved into 3 different sets (bokeh dynamic, light beams and bokeh stamps).
As a bonus I've included 5 images which can be used as backgrounds, overlays or what ever you choose..

Thank you for viewing this page

. If you have any questions please contact me via site mail.

The owner of this deviation has disabled comments.