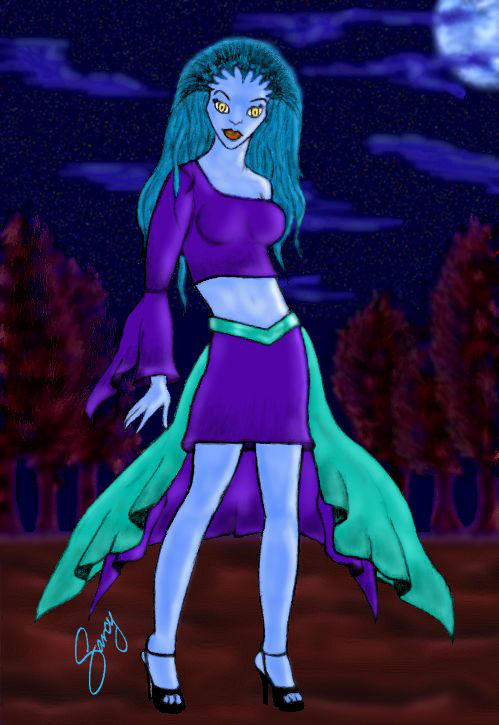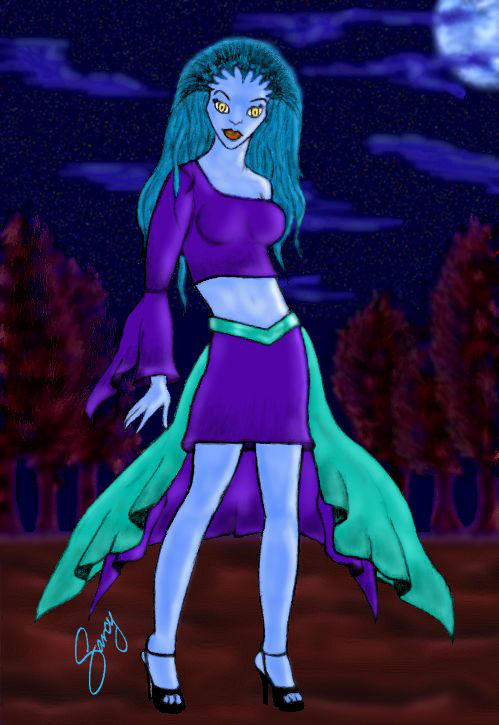 This is a gift I drew for a friend. Hairline inspired by a character from a show on the Sci-Fi channel. This is the first background I ever did. Drawn in pencil, scanned and painted in PSP.

Moonlight is very soft and has a bluish tint, which you captured nicely. Accurate shading has a full range of tone: highlights, midtones, and shadows. You really only have the first two. To give the character more depth, add dark blue shadows under her head, on the bottom half of her breasts, and at the creases of her knees. Also, the longer purple part of her skirt would be very dark, because there's almost no light hitting it.
Reply

hehe.....thanks for the great pointers. Shame you had to dust off this relic to find something to comment on. I'm working on it, though.

Definitely something to keep in mind for the piece I'm working on now.
Reply

The background is great. And I love the softness of this picture. The woman's pose is excellent. There is so much mood here. This is a dang good piece of work!
Reply