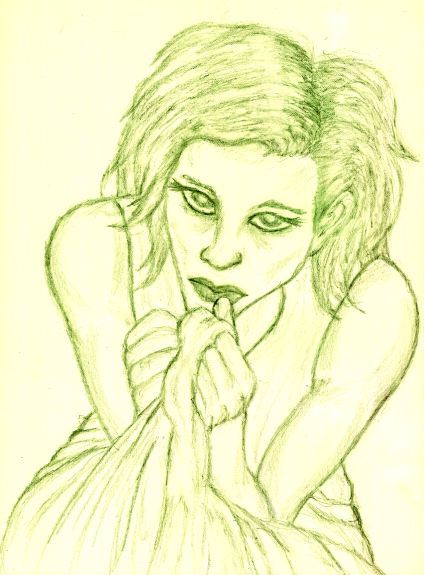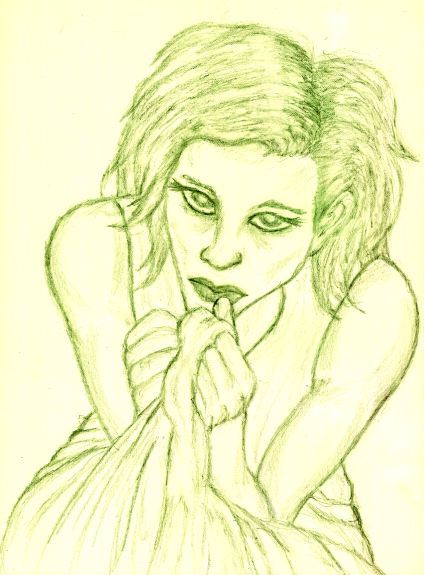 This is inspired by a picture I saw of Anjolina Jolie. I wasn't trying to make it look like her, I was just trying to capture the emotion. I would've worked on it a bit more, but I didn't want to lose the rawness of it. Drawn in pencil, hue changed in PSP.

Really love the pose. It has a lot of feeling to it. :3
Reply

Thanks...well, I can't take credit for the pose as I used a picture for reference, but I agree. It's open to a lot of different interpretations too. Well, I think so anyway.

Reply

I love that pose. It looks awesome. The eyes and the hands and everything works so well together. Dang good pic.
Reply