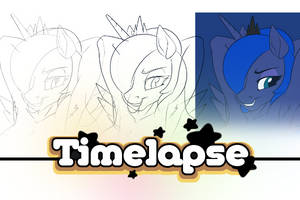 Extra Bits + Timelapse
Get the Extra Bits + Timelapse videos. Safe works btw.
---

Young Cadance Squeezes one out
Description
Twi: Cadance, Cadance! Squeeze one out again!
Cadance: Now Twilight, we're outside.
Twi: Pweeeease!
Cadance: Alright... *looks around* HNNG!
Twi: Bigger! Bigger!
Background is a recreation from one of the episodes. Congrats if you recognize it.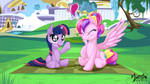 Do Not Use this Pic without Permission.

COMMISSIONS:
mysticalpha.com/commissions/

SUPPORT ME:
mysticalpha.com/support/

SOCIAL & LINKS:
mysticalpha.com/links/

FAQ:
mysticalpha.com/faq/
Image size
2560x1600px 1.71 MB

This art is soooooooooooooo beautiful! I love it! The art style! Eeee it's lovely
I was wondering.. if perhaps you would be interestead in being an artist for my mlp audio drama? I'm afraid I'm not in a position to pay you.. all of the artists in my cast do this for free
I'm really really hoping you'll say yes..
I promise that you will have a fair amount of time to do your art
If you aren't interestead.. I understand.. but if you are..
you can email me here on deviantart or you can simply reply to the comment or.. you can email me at: soliamoon22@gmail.com
Thank you very much for taking the time to read my message
and I greatly hope you accept this offer