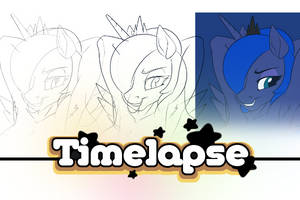 Extra Bits + Timelapse
Get the Extra Bits + Timelapse videos. Safe works btw.
---

Day in the Lives of the Royal Sisters 10
Description
Post your disposal methods of bookhorses below

Previous: Next: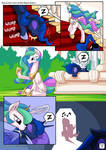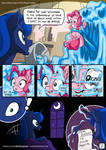 Day in the Lives of the Royal Sisters is a comic series following the activities of Celestia and Luna.
It is created in a simpler style and may be filled with popular headcanon and memes so you get to see the back alley of royal living.

Do Not Use this Pic without Permission.

COMMISSIONS:
mysticalpha.com/commissions/

SUPPORT ME:
mysticalpha.com/support/

SOCIAL & LINKS:
mysticalpha.com/links/

FAQ:
mysticalpha.com/faq/
Image size
1447x2047px 1.5 MB

Let this one live in peaceful captivity. This is Canterlot: between the Crown, businesses, and personal correspondence she could be fed forever off of documents that otherwise just get shredded or burned.
And she's quite unlikely to worsen the problem by breeding.