Previous: Next: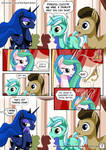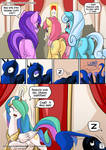 Day in the Lives of the Royal Sisters is a comic series following the activities of Celestia and Luna.
It is created in a simpler style and may be filled with popular headcanon and memes so you get to see the back alley of royal living.

Do Not Use this Pic without Permission.

COMMISSIONS:
mysticalpha.com/commissions/

SUPPORT ME:
patreon.com/mysticbeta/
(saucy stuff/HIRES/early access)

ART PACKS:
gumroad.com/mysticalpha/

DISCORD:
discord.gg/wyGz8Fw

FAQ:
mysticalpha.com/faq/

Not everything is posted on dA (it's for safer works).

Go to twitter (/mysticbeta) if you want everything
Image details
Image size
1447x2047px 1.59 MB